Critique OTT mare
---
Hi Guys,
Would love a critique of my recently purchased OTT mare. 6yr old, Been off the track for just under a year. Has done very much in that time, I've been slowly starting to work her over the past 2 months with just some gentle walk trot stuff. She can get quite hot so have been taking it slow with her and trying to get her to relax and start working nicely under saddle. Like I mentioned shes only been in light work for about 2 months so shes not in anyway fit, the thing that I mostly see is her ewe neck but that's started to improve.
I would like to eventually do a bit of eventing and jumping with her, but in no rush and will take it as we go and do a bit of everything. Please pick her apart! I wont be offended! These photos are probably not ideal as shes standing on a bit of concrete in most of them with only her fronts but just to get a bit of an idea of what you think.
The first photo is shortly after I got her and the others are more recent. Shes put a bit of weight on in that time just from being in a better paddock.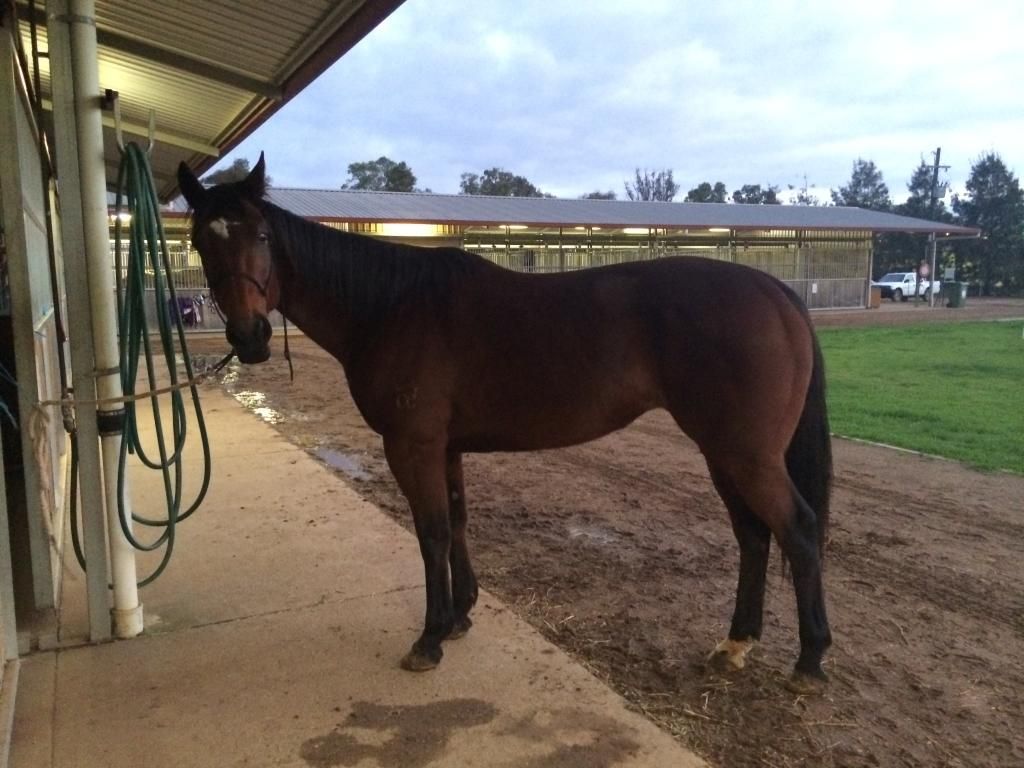 More recent: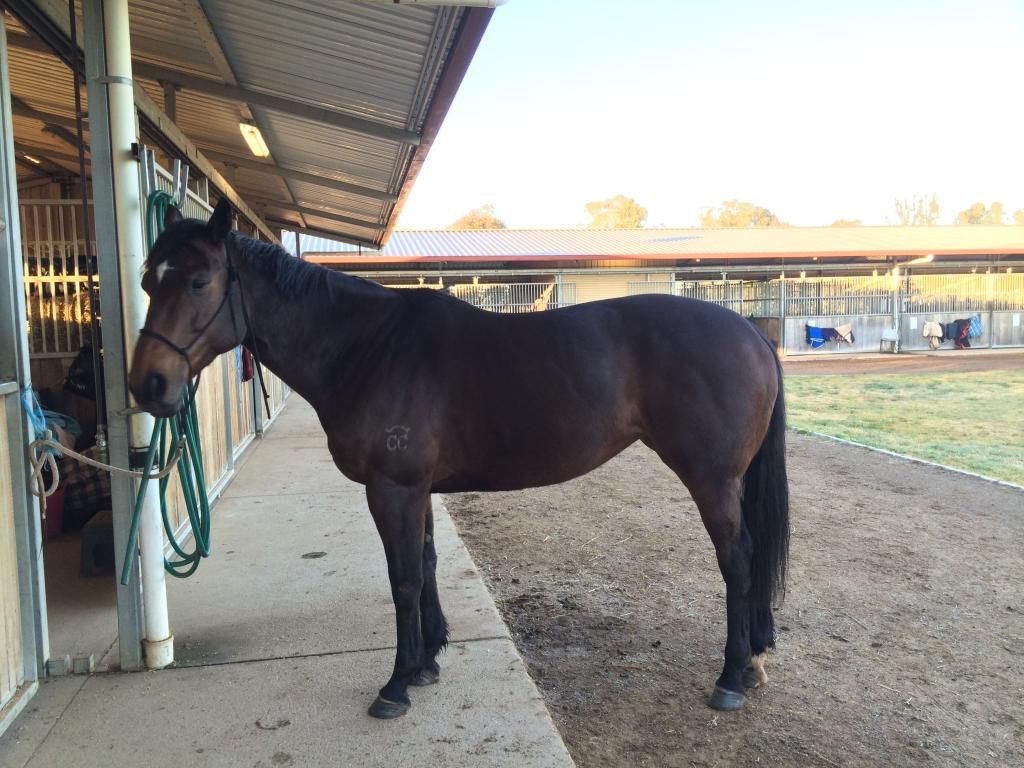 Thanks guys!
THAT is a really nice horse! Get more weight on her and she will look better.

She has a correct hind leg. I so rarely get to say that. She has a good rear end and a smooth coupling. Her back is a little bit long. She has a dip behind very high withers so be very careful with saddle fit. Her neck is set a little low on top but riding will help that. She has decent bone and is built with nice low hocks and knees. She may be a little back at the knee. She is built level.

What a nice nice horse.
---
There is something about the outside of a horse that is good for the inside of a man.
~Winston Churchill
(or woman!!!!
) Dinosaur Horse Trainer
Thanks Elana! i appreciate your honesty :)
I love seeing a horse that Elana considers nice!

Im learning how to critique a horse based on what she says, so its nice to see an ideal one.

And she is a very nice horse!
---
For without a horse, i could not fly.