Critique Ruester
---
What do you think?
Mind his sweaty back, I just got done riding him. xD And sorry for the belly... he has a short back so it has no where else to go!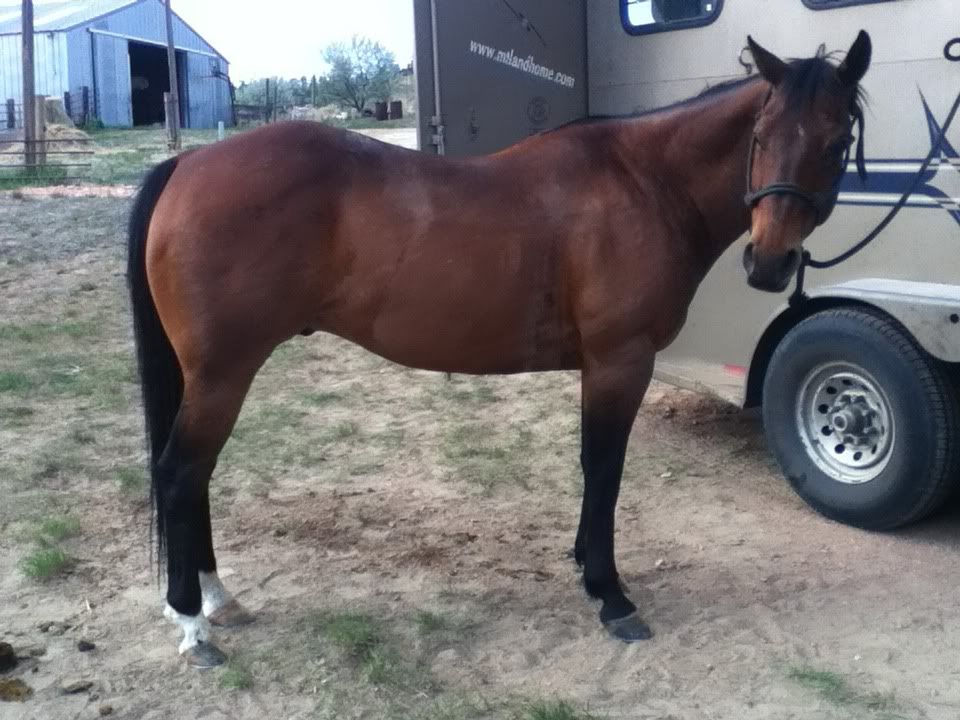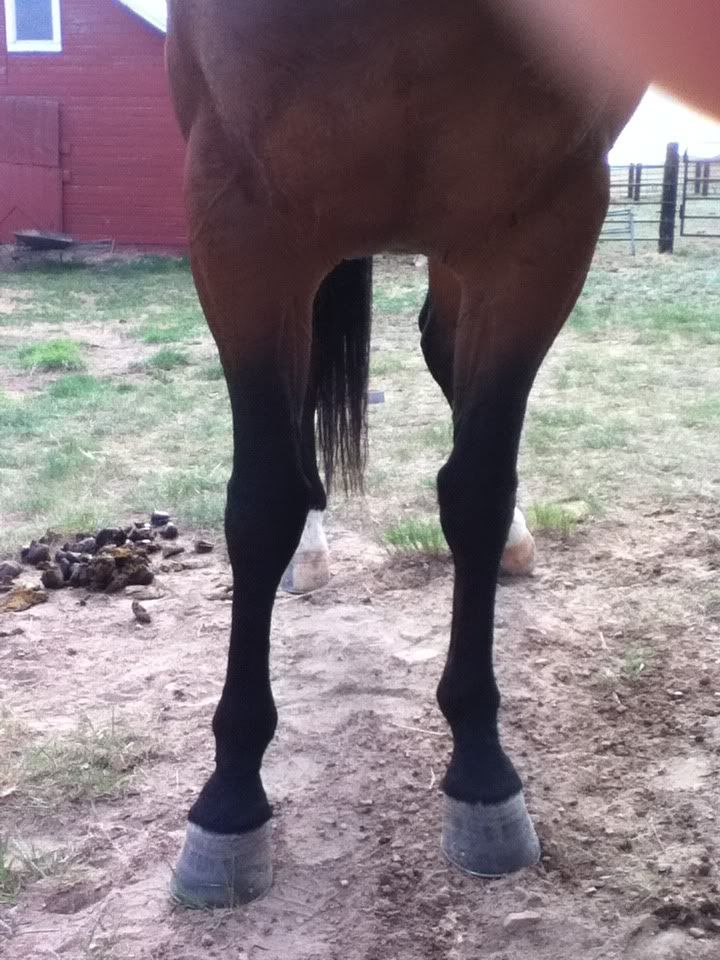 Him wondering what I was doing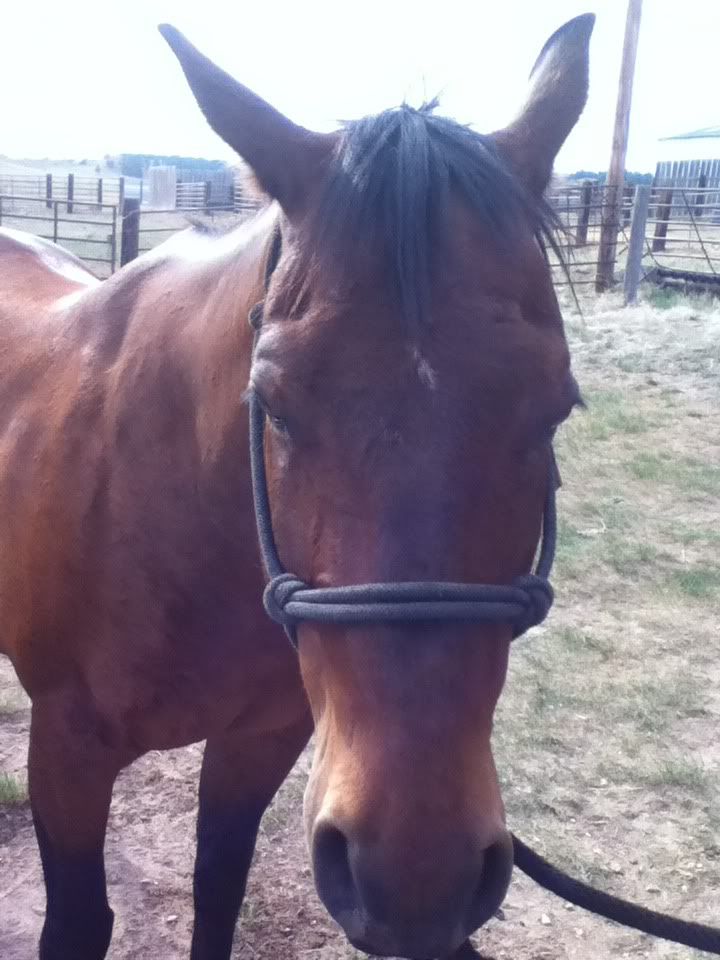 I think he's a cute solid horse. Could use some more work to help out his topline though, it's a little lacking. :)
Green Broke
Join Date: Jan 2010
Location: south of nowhere, north of nothing
Posts: 4,643
• Horses:
6
i think he toes out a little in the back but overall a cutie compact guy
Horses have to toe out a little in order to keep balance.
i sense he's on uneven ground or he is very young to have a swayback? LOVE that hip, deep and strong. nice shoulder, good legs and nice neck tie in...but those feet, yowza! super long! needs some farrier attention. the toeing out will look much less severe (although it's minimal) when those toes are taken down I suspect
Yeah, I guess he is on somewhat uneven ground and I know he's due for a farrier, who's coming this week/next week.