Definitely buyer's market, so walk away. The palomino should be demonstrating blue ribbon show movements for $3k, and I don't see that. It might help when you're looking to find an owner who is on the tall/heavy side. I bought my 16'3hh KMH (1,400 lb) gelding specifically for my 6'5" DH, who was pushing 300 lbs., now much lighter. He's leggy, the horse is leggy, so they look good together. My 15'2hh KMHSA mare care carry him, too, so it's not just height. He just LOOKS better on his horse. (Look at MY HORSES for pictures.) Also, my 15'3hh QH isn't too light for him. You should study up on conformation and look for a horse with really good legs. You need a good bend above the hocks bc straight legs are weaker, and there are a LOT of people who breed that into horses nowadays, probably bc our horses never get used like they were 100 years ago, where this would make them break down.
Don't buy a weak back. You can see weakness right in front of the hip.
Short cannon bones are necessary for good weight carrying, too. Don't buy "downhill," either.
Happy hunting. Keep posting pictures of possibilities and we'll be happy to critique them for you. =D
Oh I shall keep looking, no worries there. I know my little girl (Arab) is too tiny for me, thats why I am not even going to try it with her. She has gained some decent weight, and with front shoes and a good trim, she's right where she should be before starting training. She needs l a lot more muscle, but that only comes from working, and I'm a bit limited as to what I can do on the ground, physically. There's literal tons of decent looking QH's around here, even though they aren't my favorite for looks in breed. We shall see. Stay tuned for further posts!
How about a QH/Arab mix? Also, you might think about training your Arab to drive. Horses can pull ~ 4x what they can carry, and Arab's look stunning under harness.
If I could find the right mix, I'd certainly give it a lot of consideration.
Here's a few I have found I'm partial to, opinions?
(sorry, best pics I have at moment)
~14HH, 6yo, broke mare. $400
15HH RMN Gelding, $3500 ~10yo
14.3, 6yo Arab/abby Gelding $2500
5yo Westphalian Gelding. Slightly club footed but sound, no jumping, $1500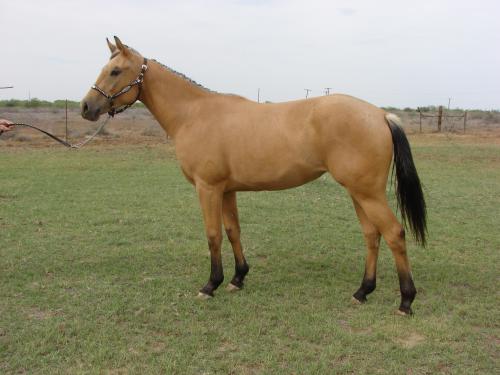 Coming 3yo Appy mare. $2800, 15hh
[IMG]http://c23171.r71.cf1.rackcdn.com/5659_13594_823473110.jpg
[/IMG]
$1750, Appy Stallion
15.3HH Appy Mare. 7 yo $1000
10yo 15hh Paint Gelding $2000
I'll be honest. The only horse I like out of all the ones you posted is that last appy mare, the 7yo. She's got good bone and what looks like the best conformation.

Have you thought about a draft cross? My percheron/paint gelding is coming 4, stands 16.1hh, and has a great amount ofbone.

The two biggest things you need to look at to bear a good amount of weight is good bone and a short back. After that, the hind leg angles (no sickle hocks or posty legs).
Posted via Mobile Device
hmm.. this one is a shire/paint cross... 2 coming 3
My thoughts on him are: Green Green Green.

That's the only reason I would not immediately correct a wrong lead, and certainly wouldn't allow it on a sales video. Unless there's a physical issue you don't know about, I'd be thinking green and just learning going forward.

Same thing for showing him in western saddle and posting, he's got no collection. So either he's a pig and runs through your hands, or green and they are still teaching forward and not wanting to collect him up much yet, or a physical reason why the can't collect him up for a sitting trot.

Looks like a nice guy but $3K? In drought ridden TX? Not even close. If I rode him myself and satisfied myself his issues were just because he's green, $750 - $1000 if I reallllly liked him, and very doubtful at that because you can buy a pedigreed QH at his stage of training for the same amount of money.
---
He's lovely and seems to have a great temperament. I would offer 1,000 at most, in this market.

What are you wanting to do with him?
Wish you weren't hundreds of miles away! I've got a big stout handsome boy that needs a home by the time I go to college:)I wouldn't go asking 3000 for him!
Quote:
I didn't mean to sound like I thought grade horses aren't any good. My own gelding is grade and I wouldn't trade him for anything, but I never would have payed 3k for him at the time.
Oh no no! You didn't sound like that. I was trying to emphasis my own thoughts on grade horses. Wasn't anything you said. I was trying to make sure I wasn't misunderstood myself LOL