Help me learn about conformation, pls! Am I right?
---
I want to learn about conformation, and I study these forums like crazy. So, to help me learn, I thought I would post some pictures of horses I have rescued over the years and say what I THINK I see. Then can you guys help me out?
I know I am bad at necks and the really detailed stuff like how long cannon bones are. Again, please kindly let me know if I am wrong and any other faults. Help me learn conformation!
Lulu- At the time she was 4 years old, 14.1 hands. Arabian mare (as if ya couldn't tell
). I hated selling this mare, but she was literally too small and fine boned for me to ride. Still regret it though...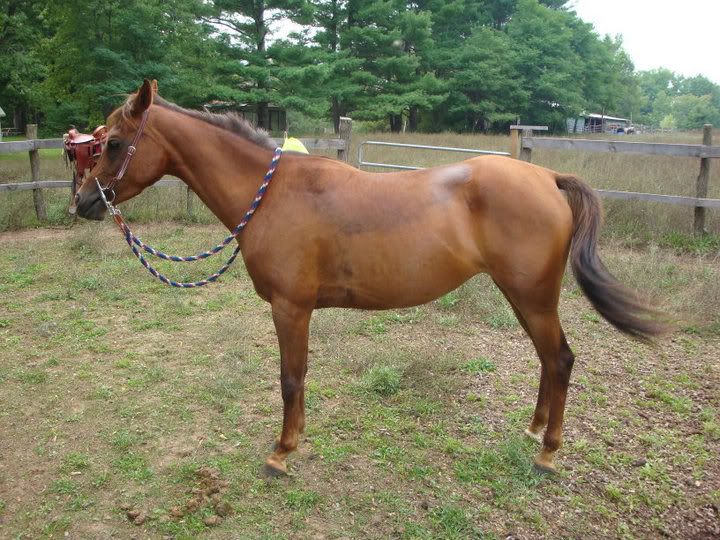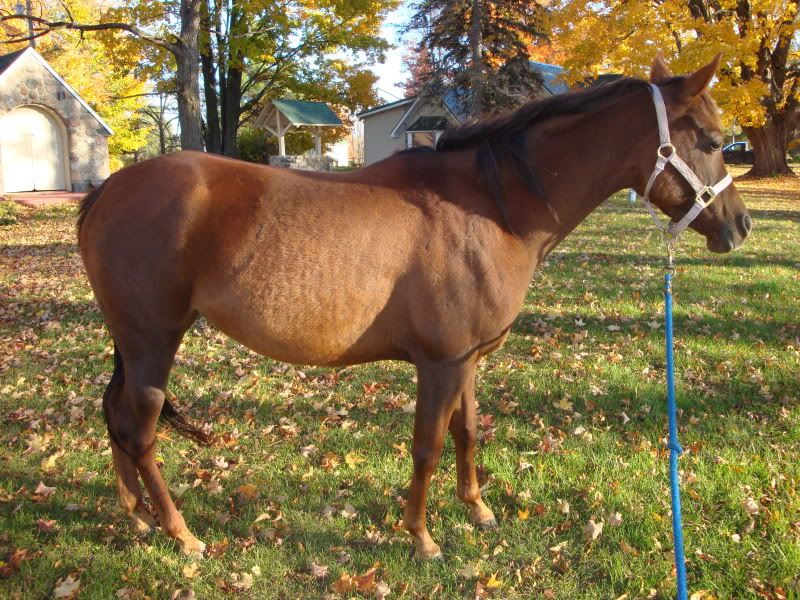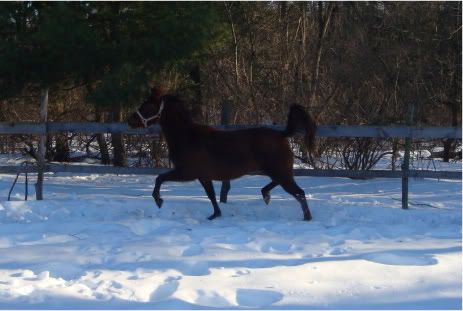 Alright, so she is sickle hocked, neck ties in a little high, and a steep shoulder
Lena- At the time she was 9 years old, 15.1 hands. We were guessing a TB.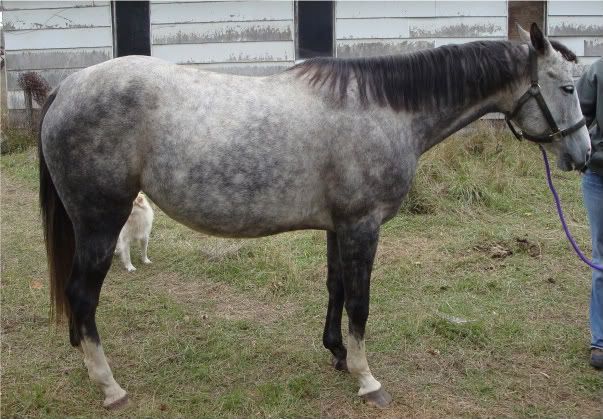 This is practically the only picture I have of her....and I can't see anything to glaringly wrong...maybe? She is built downhill, steep shoulder, sickle hocked, and toes out.
And finally, Stella. At the time these pictures were taken she was about 7 years old. 16 hand TB mare. She was my baby for 4 years until a nasty, nasty injury stopped her riding career.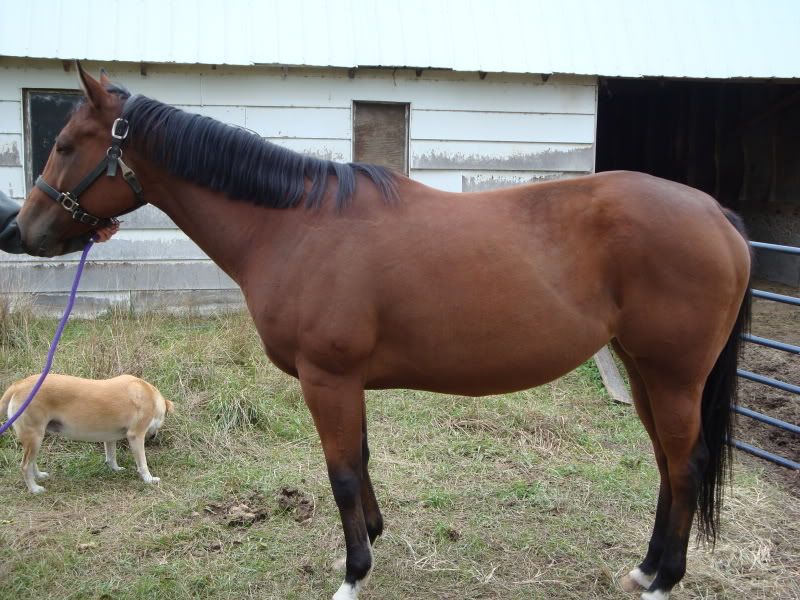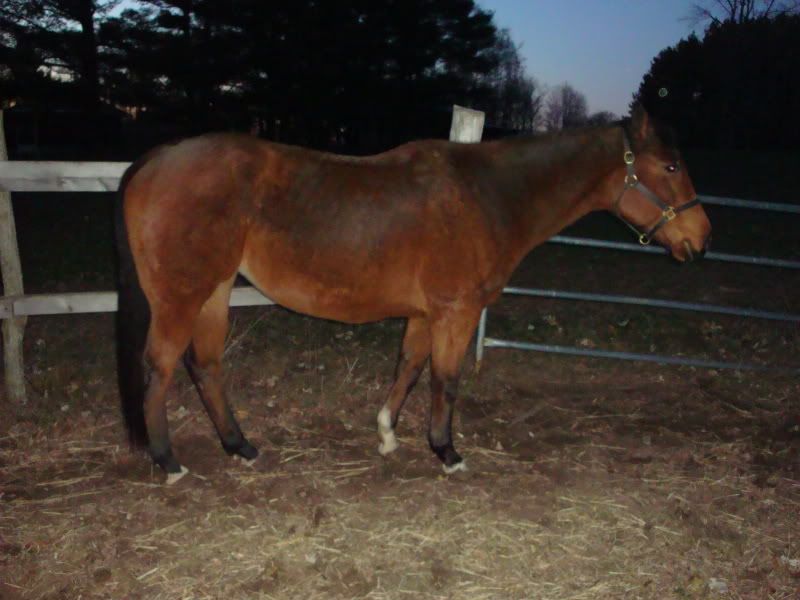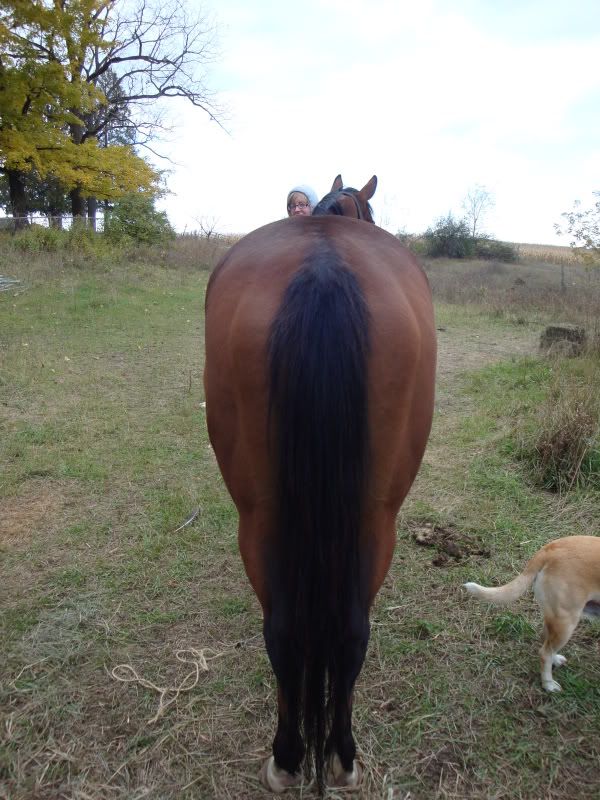 She stands under herself, narrow in the rear end, long back, neck ties low and her one front leg sweeps out (not sure you can tell, but it definitely did)
Well you did a great job with learning!!
I think everything you said was correct,
With Lulu, which isn't a fault just to read more conformation, she has a low set back wither, has a nice barrel, small hind quarters (normal for a Arab) and upright pasterns.
Lena - She is what you said downhill etc., but I don't think her shoulder is that upright. Slightly buckled at the knee, or behind at the knee. I actually prefer slightly toed out actually.
Stella, very straight hind legs, slightly cow hocked, and everything you said.
You're doing well!! I was researching like crazy about Confo when looking for my first Eventer, I found these sites helped me A LOT! Of course hey are based on Eventing, what's good for a eventer etc. but still points out all the things to look for (:
Just a read up about everything;
Equine conformation - Wikipedia, the free encyclopedia
This one is fantastic - Click one the links; "What to Look for in a Dressage Horse" etc.
Riding Instructor's Diary: Conformation of Sports Horses: Dressage, Show Jumping and Eventing
Hope it helps! (:
Well, that sucks, I just wrote a really long reply, and it's gone /:
In short - I think you got all the points right, there were a couple more things, like Lulu's Pasterns are upright.
These sites will help a great deal, I researched a lot when I was looking for my first eventer. So they are Eventer/dressage based, but you'll still learn a great deal
Click on the links,
Riding Instructor's Diary: Conformation of Sports Horses: Dressage, Show Jumping and Eventing
Hope it helps!
Oh it did post! yay! haha, silly computer. well now you have three answers :p