Teen Forum Moderator
Join Date: Dec 2010
Location: South East Texas
Posts: 7,157
• Horses:
2
She's looking TONS better, IMO. Definitely still lacking in muscle especially in the butt, but since she's not doing much thats to be expected. I just can't get over her adorable face though...
---
Everyone in your life is meant to
be in your journey, but not all of
them are meant to stay till the end.
She's beautiful! You had asked earlier if you were 'crazy' for wanting this horse, and I say, "No, you're compassionate!" In my own personal experience, which would make me a probable minority elsewhere, I don't place my love, care, affection or value on my mares if they're not perfect/can trail ride for miles/do dressage, etc.... (both of them were given to me, and are grand-daughters of world champions), But It's a privilege that these magnificent creatures even allow us on their backs, and I enjoy every moment being with, bonding with, and simply basking in the pleasure of their company no matter what we're doing that day. Enjoy that lovely Mustang, and the best very of luck with her! :)
*sighs* now I cant have her, since you are...
Wow...her feet look SO MUCH better!!!!
Like everyone has said, who knows what she'll look like with conditioning?

I think she looks very intelligent, sweet, and has fairly good movement from what it looks like! Best of luck with your new partner! :)
---
A horse is the projection of peoples' dreams about themselves - strong, powerful, beautiful - and it has the capability of giving us escape from our mundane existence.
Her forelegs look my mares and everyone agrees that she is back at the knee.
She's adorable though :)
Posted via Mobile Device
I wasn't sure, but I thought it might be better to update this thread rather than to start a whole new one. The mare that we took in has been doing very well. We're calling her Eva now. She's been started under saddle and we've gotten her all polished up. Her muscling has been improving, as has her coat condition (she's all shed out now too!!). There's still a little ways to go with her topline development I think.
Surprisingly, she won a 2nd place ribbon in a schooling show halter class (the class had 8-9 other horses). I found it so gratifying to know that someone else thinks that she isn't too terribly put together.
What do you see? What looks better? What could be improved with more work? What conformational faults are "here to stay"?
Now: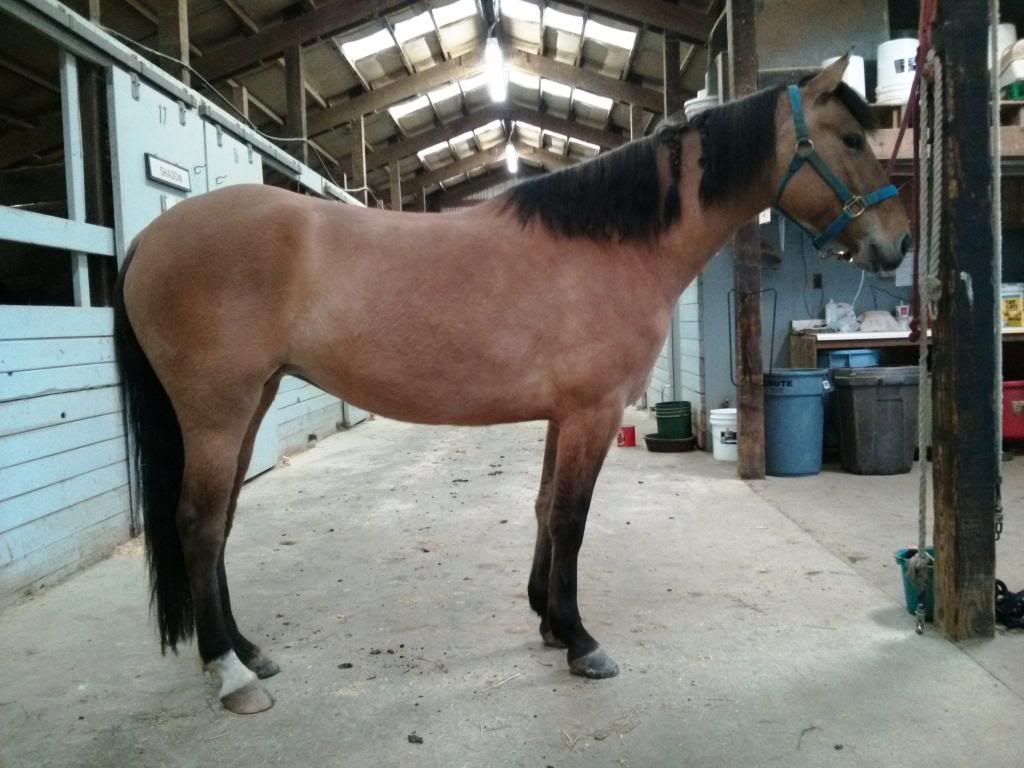 Before: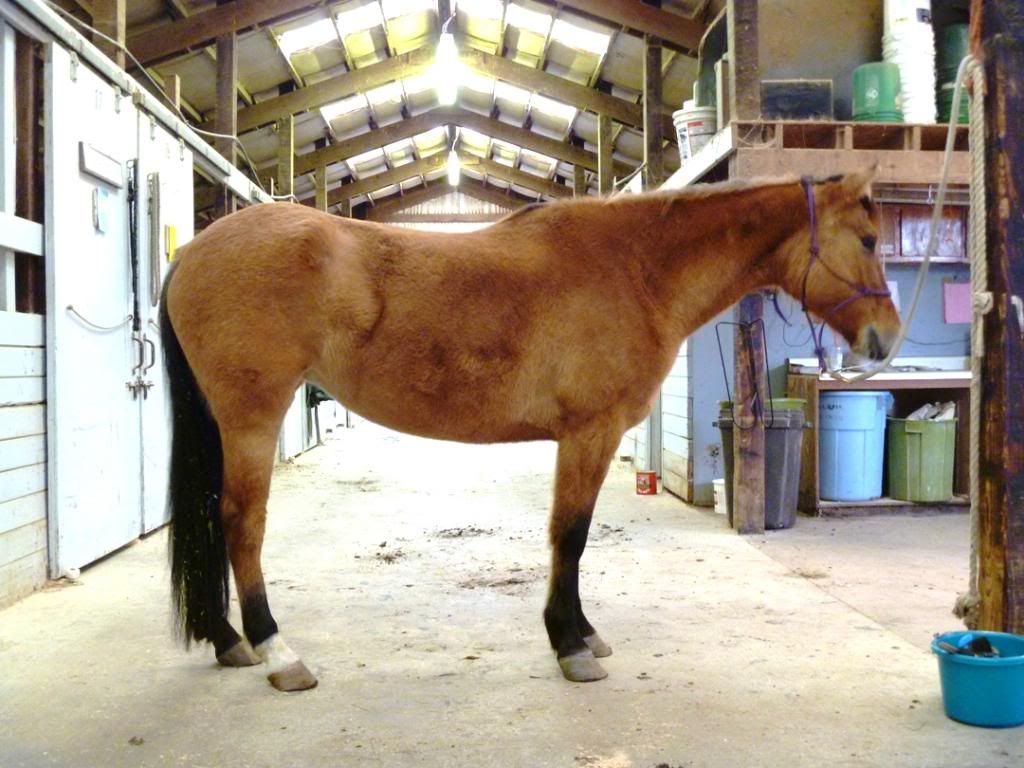 I know nothing about conformation...but she looks like a new horse!..better coat, better hooves and eyes look brighter. I think she is beautiful!
Nice horse i reckon.
---
The foolish reject what they see, not what they think,
The wise reject what they think, not what they see.
-Huang Po
She looks great!
Her mane switched sides? Oh, maybe it was brushed over in the "before" photo to show her neck.
---
If you ever find yourself in a fair fight, it's because your tactics suck. ~ Marine 1SGT J. Reifinger