Just some famous horses
---
Wondering if all these famous studs and horses have great conformation.
Pretty Impressive:
Bernadini
Man O' War: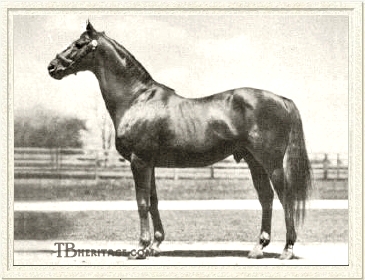 And finally the world-famous Secretariat:
I'm sure they all have wonderful conformation, but I just wanted to say that my riding instructor owns a grandson of Zips Chocolate Chip!
---
**I must not forget to thank the difficult horses, who made my life miserable, but who were better teachers than the well-behaved school horses who raised no problems.**

We've owned a zip, and a secretariat. Sold em both. Papers are just that.
Posted via Mobile Device
If no one wants Bernadini, I'll take him.
Quote:
If no one wants Bernadini, I'll take him.
Let's thumb wrestle!
This horse has the best conformation over all IMO. Very strong coupling and correct all the way round. Open Throatlatch, correct angles, good bone.. and he is a true black (very rare). Lonhro, Australian Champion Thoroughbred.
---
There is something about the outside of a horse that is good for the inside of a man.
~Winston Churchill
(or woman!!!!
) Dinosaur Horse Trainer