Lets talk about foals :) Appaloosa foal
---
Meet Flair. Thoughts? Also. What do others like to see at such a young age?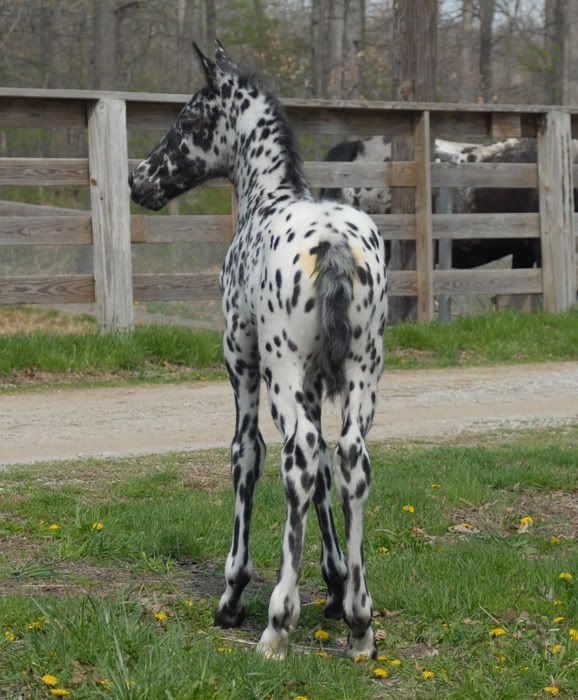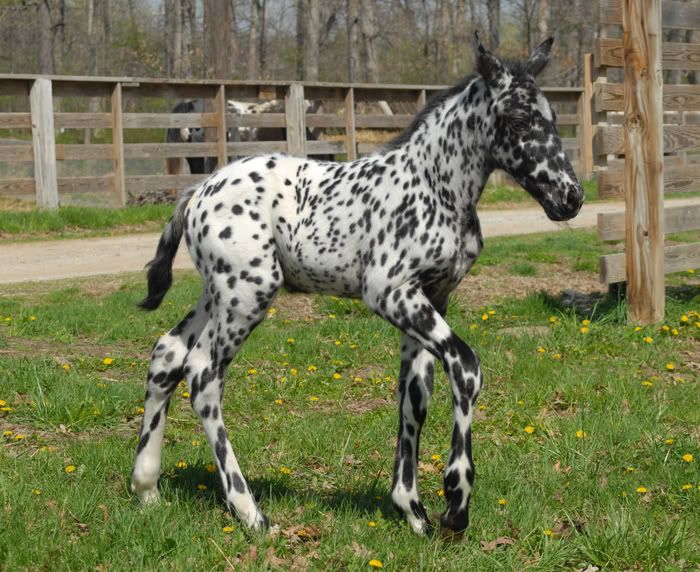 No help here, but what a big face for such a little guy.
Posted via Mobile Device
Holy crazy long legs batman! Especially in that 3rd picture!
---
Flair is stunning!

for such a little one, health and curiosity (to an extent) would be the ideals imo..
I think the safest thing to say about little ones is awww cute, and pretty color.

I have enough trouble judging big guys, but foals are really hard, being that they are all legs and bendy soft joints. This little guy currently looks all head and legs, at the expense of his neck, but who knows what he will mature to. I'm still waiting for Angel to produce a decent neck, I'm sure she will at some time.

What do I look for, well I've never had to select a baby at that age, and having raised a few foals at home here I hope I never have to, because they go through so many stages.
Showing
Join Date: Jun 2011
Location: Cariboo, British Columbia
Posts: 11,940
• Horses:
3
My eyes got googly from those spots
. Wow, he is so cool!
Conformationally....I just hope he grows into his head and sprouts a neck.
Am I seeing a hernia or is that an optical illusion with the spots?
Green Broke
Join Date: Jan 2010
Location: south of nowhere, north of nothing
Posts: 4,643
• Horses:
6
im pretty sure its the spots bubba. im goin crosseyed trying to focus on him!
what a looker! charlie was the same way though... biiiiiig head and no neck as a baby but now hes 16.3 and he still has a ginormous head! what a cutie though. nice long legs.

he purely looks spring loaded in that third pic...it looks like hes just gonna shoot up once that long a**leg straightens out haha!
Green Broke
Join Date: Jun 2009
Location: Was in Ocala, Fl Now In West Union SC!
Posts: 3,175
• Horses:
1
at such a young age, some thing I would look for is him being moved to my back yard. :P
---
My name is now my horses on a dor not my horse sonador
Trying hard to focus! Man those legs are looong! Such a cutie!
---
Be the kind of woman that when your feet hit the floor each morning the devil says, "Oh crap, she's up!".