Magic- quater horse conformation
---
HEya, for fun, I wanted to look at Magic's conformation.
I tried to follow the tutorial, but am having issues- it's all so greek to me. Of all the pics I took, the one I chose the horse was most square- but is a bit on uneven ground. Also, the horse's head isn't held so natural ( wanted to walk forward)
I tried my best to place the dot's correctly, but some may be off.
here is my dot and line pattern: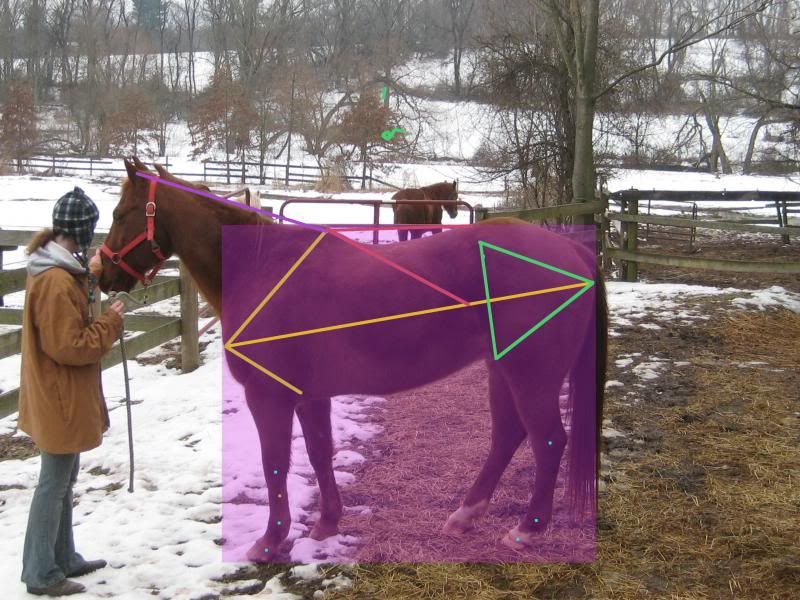 here is just the pic: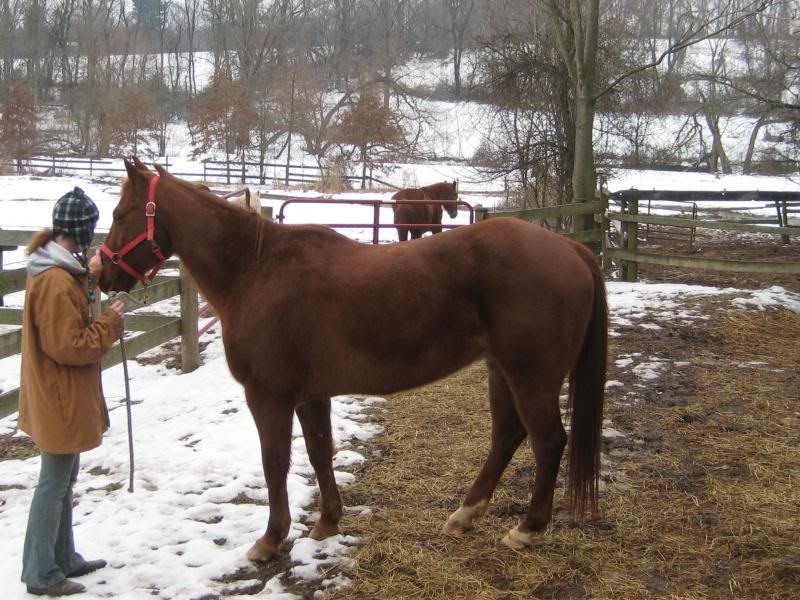 Other pic That the stand is more natural, but the horse is angled a little: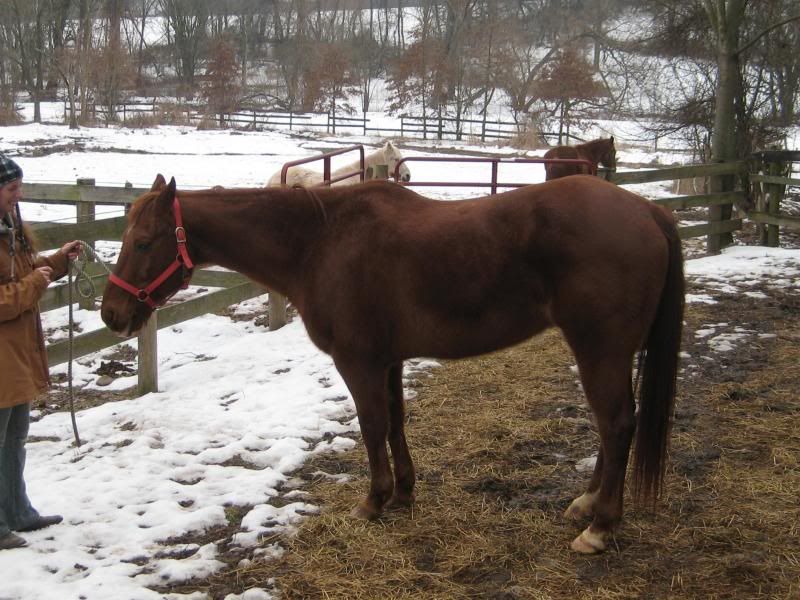 One of him walking: ( which I know is generally not used for conformation, but the straight legs can be judged for how some things compare perhaps... I dunno.)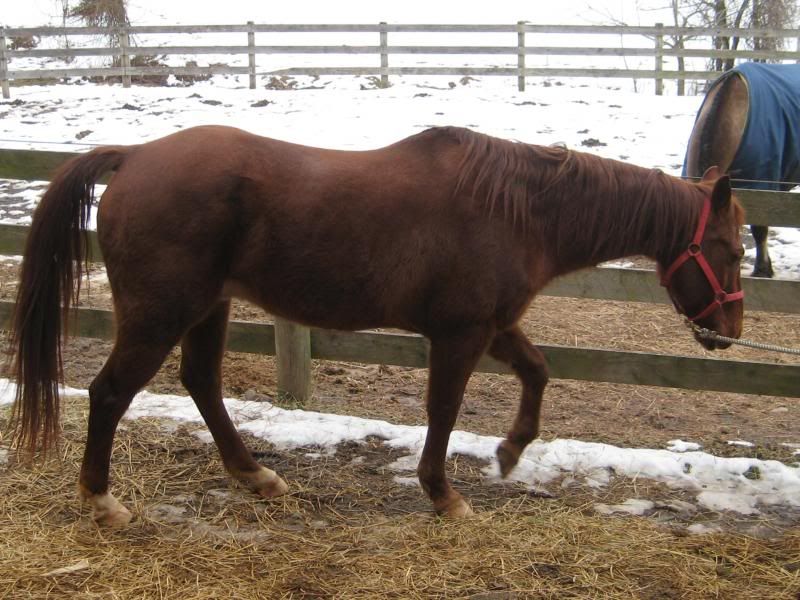 From what I am seeing and what little sense I am making of it:
Magic is downhill.
If my measurements are right, his shoulder is aprox 40% of body length....
cannons are 75%ish of forearm, so a little on the long side...
Pasterns are 50%...ish.. ( I am using a piece of paper so it may not be the best accuracy...
then I am getting confused with stuff.
Trying the breaking the horse into 3rd's... I am just not sure where the measurements line up, but I don't think something does the thirds, just not sure what.
I am just really new at this, and need to learn where parts of the body are to get accurate measurements and then to understand what I am looking at.
Anybody want to help and let me know about Magic's conformation? I'd appreciate it.
You really need better pics if you are going to go through and line up the dots and break him down like that. Find a nice flat surface, square him up good and take pics from the middle of his body. The one pic he is standing on a slope, the other pic his front end is facing away. The walking pic is actaully the best one you have here as he is level and his head set is normal LOL.
From what I can see he looks a bit tied in behind the knee, the first pic looks a tad over at the knee but looks normal in the walking picture so not sure if its there or not. Shoulder looks steep in the first 2 pics. I like his back and has a nice underline. Back legs are posty in my opinion. Overall good bone and muscling.
That's just what I see though I am no expert, I'm sure others will weigh in and give you a better idea
Posted via Mobile Device
yeah, its hard when I am not snapping the pics- once I saw them on the comp- I was like Crap- he's not flat or man he is angled. Steve- my b/f who I staking the pics- may have been too much for him to hold then had to try to adjust the horse ( He is new to horses, and just is not used to them)
I'll try to get some better pics, perhaps have the BM hold the horse or someone who knows a bit more. Steve had no clue what squared up means and simply didn't know to saw the horse was slanted.
I'll give it another try, but thanks for your advice, help and your opinion!
Cowgirl- looking into what you are saying I see what you mean for everything but the posty back legs- I think I simply don't understand what you are meaning for posty.... can you explain what you mean to me?
His back legs are very straight and not much angle in through his hocks. If I was on a computer I could show you but my phone won't let me draw on pics lol. I will see if I have a decent pic of one of my guys to compare
It might just be that second pic now that I look at the other 2 some more. This is why good pics are very important
Posted via Mobile Device
---
Last edited by cowgirl4753; 02-02-2014 at

02:54 PM

.