March-April Improvement, feedback needed
---
So only a short 6 weeks until Oliver's first schooling show
We planned for his first to be here in April but things got pretty hectic and I am glad I decided to skip that show.
Right before this show (week of the show) we will be riding in a two day dressage clinic with a wonderful dressage trainer who we get along with superbly, we did two-two day clinics with him last summer, hoping to get three clinics in with him this spring and summer!
So Ollie has been making huge strides forward in his training and I'm becoming stronger to support our workout level and time.
Bare with us now we are at training level and hope that's show season of '14 we will be going out to show First level with the fancy warmbloods at Donida!
I snapped this photo of him standing correctly on the flattest ground I could find today.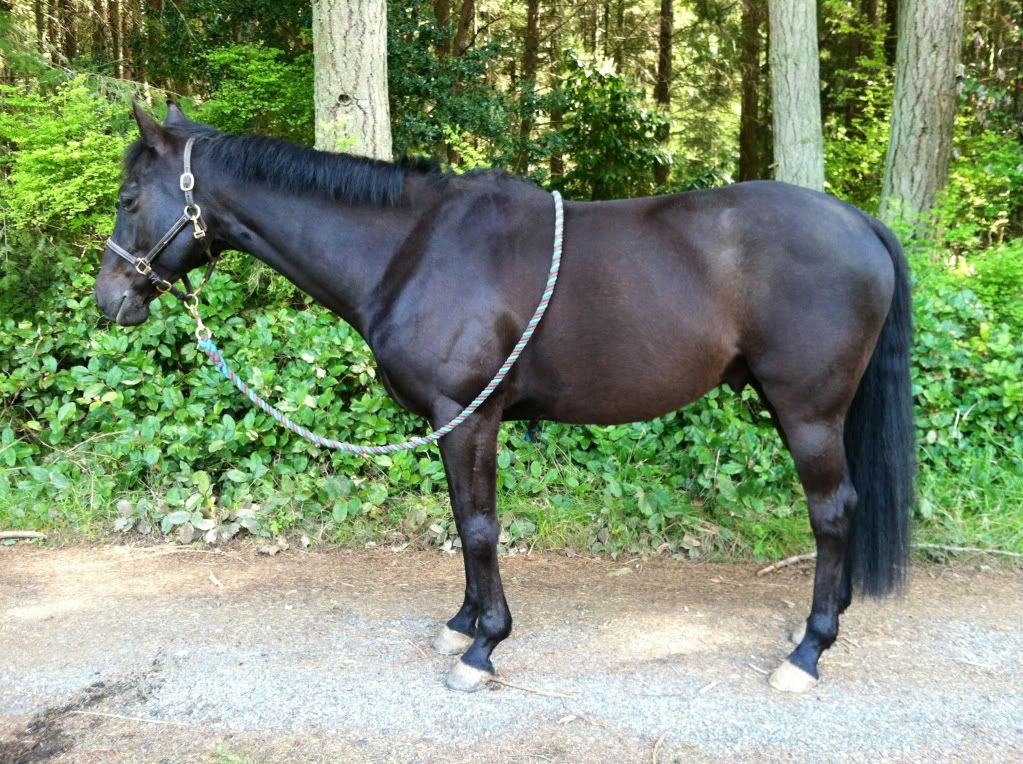 Here is the photo I got before a jumping session in early march.
I know the muscling in his neck is better, easier to see in person but not a drastic change, just getting stronger and I think soon is will show more with the work we are doing that slot of yo have really helped us with.
Other difference I see is in the HQ, more there, I really like the look.
Would love to get your opinions :)
Il give another progress picture report right before the show
Although it's kind of hard to tell with the difference in his coat, he does look to have a bit more muscle, especially in his hips.

Good job.
---
Learning never stops
How tall is he? I love how compact he is.
Bumping this up, please tell me anything you see :)
Could you do me a favor. Could you run your hand up Ollie's neck just under his mane and feel his muscles. What are they like?

As for your question, he looks really really good.
---
"Strength is the ability to use a muscle without tension"

I know I can feel the muscle that's new from our hard work is up higher then the "upside-down"... It's closer to his poll then shoulder, id be intrested to know what that means in detail. Lol
his neck just looks really tight on the bottom in comparison to the older photo and so I was curious about the top.

I think with how you are riding him now, it will improve over time :) That's the only thing that I saw to bring to your attention.
---
"Strength is the ability to use a muscle without tension"