Miniature Horse Critique:
---
Okay I bought this is my little mini :) He is one year old. Please excuse his shaggy coat, we are clipping him tomorrow. Also its prob his 1st or 2nd time trying to square up so excuse any flaws. Can somebody give me an honest critique please?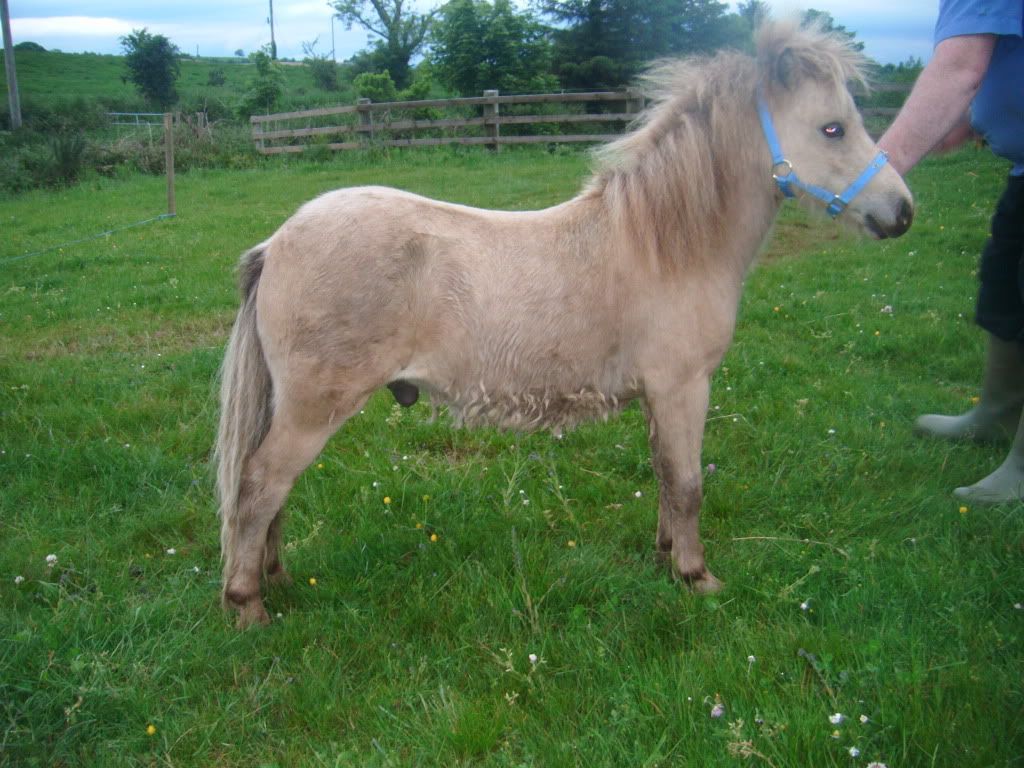 THANKS :)
Awww! He is so cute! I love how big his lil bum is, looks like a mini QH!
Posted via Mobile Device
Thanks :) he is part american. He is a little shy but hoping to improve him with a bit of time.
Nice little fellow. What is his breeding?

He will look a great deal different, when clipped. How tall is he?

He is bum-high at the moment, but that likely will straighten out as he ages.

He does toe out, on all four feet. I would like to see a higher tail-set on him also. He has a pleasant enough head. Nice enough rear and forelegs. In one pic, he looks as though he might be over at the knee, but I don't think he really is.

His neck could be slightly longer, if for the show ring. Show and breeding Minis have quite swan-like necks, these days. Again, that might change and look better, as he becomes a grown, adult. His shoulder looks a bit straight in one pic, but not bad in another. Can't see his feet. Many Minis have club feet. His eyes look weird in every picture.

Overall, if put in show condition, he might be quite nice. Have you had him colour tested?

Is he whole or a gelding? Registered? What are your plans for him?

Lizzie