My 6 year old sport horse gelding, to be my jumper
---
Would love some critique. I was going to get jumping video of him today only he decided the try to take off a shoe and waiting for the farrier (of course this had to happen today!)
So I have two shots,I can run outside to get more if any are needed.
Had Oliver just a year now and haveonky really started the real work (contact, trot poles, small jumps on the lunge to help him find his own balance) started him on trails and boy does he love that!such a leader, went down the bigger hill yesterday and he handled it so well!
My plans with him is hopefully start showing him next spring, he's loving the dressage work, really taking to it and his body is in such transformation!
I'm hoping he will become a good solid dressage horse as well as a fun jumper.
He's half Dutch, half TB.not registered, 15.2 hands.
My questions:
What good and bad do you see?
From what is provided how far do you estimate us being able to go?
Isnt he cute
For a free horse, hes pretty cool!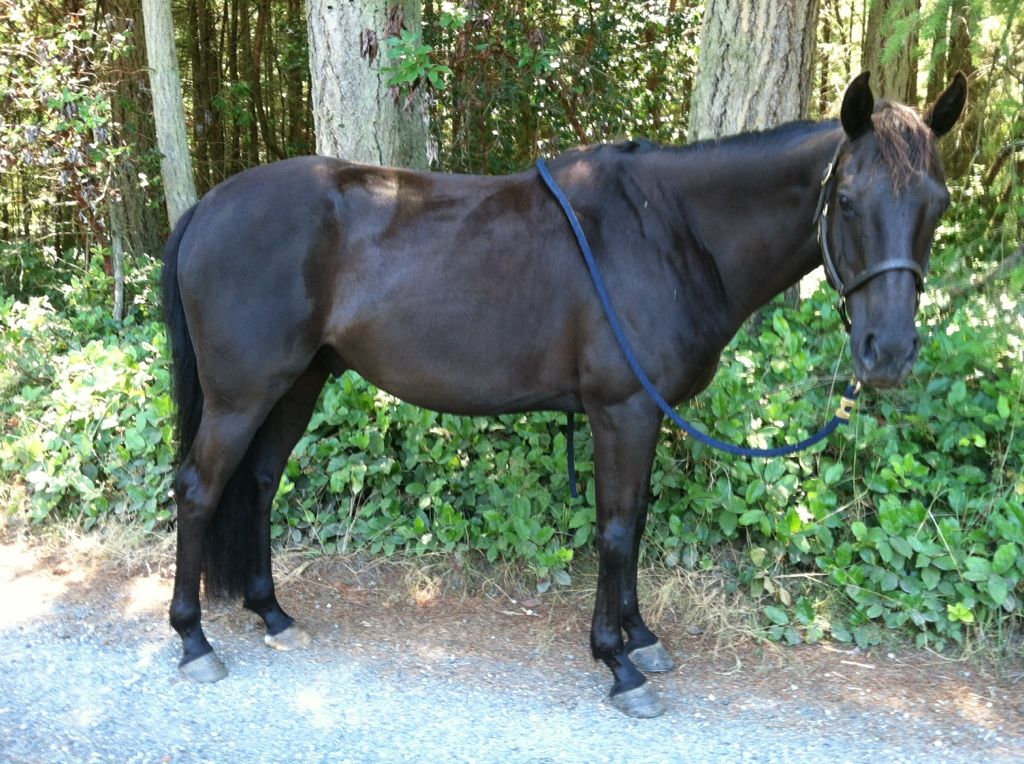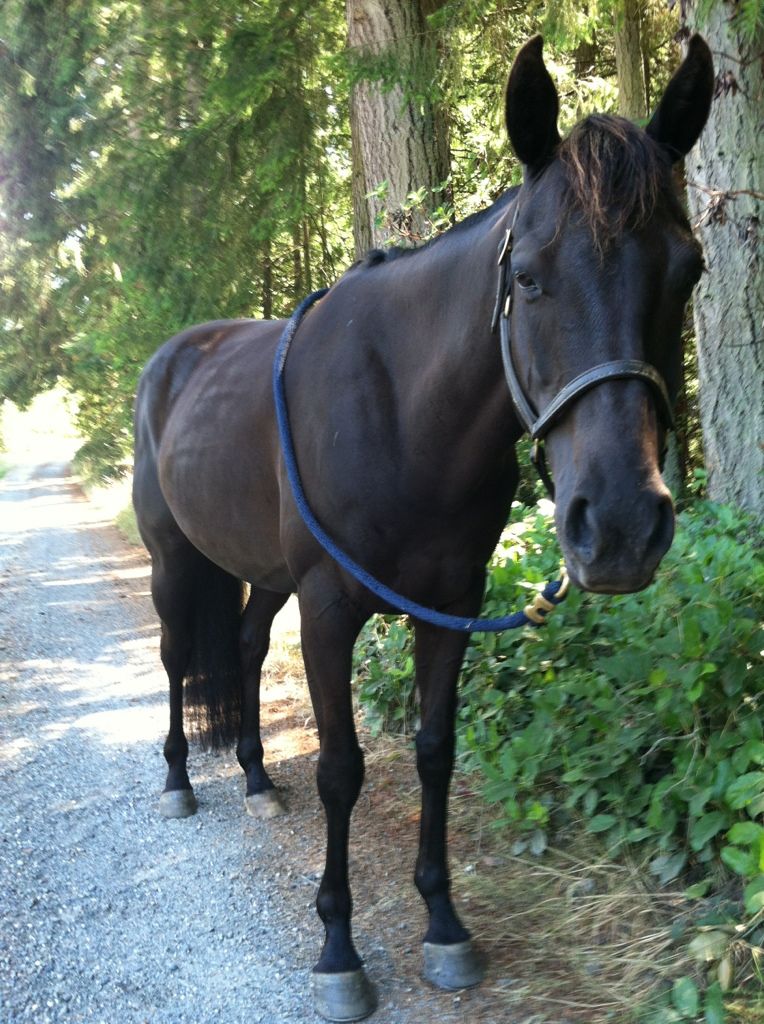 don't mind he's half asleep look, lol it's warm here and he's not amused by the camera
his favorite time of the day
Again let Me know if you need any other photos, he's right outside lol
Green Broke
Join Date: Aug 2011
Location: Middle of Nowhere, Saskatchewan
Posts: 2,655
• Horses:
5
Yay for free horses!

He's absolutely adorable, and if you ever get bored with him, I'll trade you freebies!
---
Thanks!
He's for sure a keeper!
He never has me bored LOL its always something with this goober!
His fetlocks are a little longer than I'd like.

I'm not super good at confo for a jumper, but I would love to hear what someone more experienced has to say? I know for the strain that could be a little much on his legs. Like I said though I'm no expert, I'll leave the rest up for other people xD
---
Pssh.I didn't pick up the wrong lead
It's called a counter canter...
...A very advanced maneuver.
Bumping, would love more critiques :)
He is adorable!! I love his colour :) I'm not too good at critiques but I'll write what stands out to me. His pasterns do look a little long and he looks a bit over at the knee. I like his compact body though, he looks like a strong little guy and his muscle will only improve when you start working him. He will be a stunner in the show ring!
I think you've got yourself quite a nice horse.

He's nice and compact, with a strong back and a decent coupling. A good hip with very good placing of the LS joint. So lots of power there and built with a good transmission, so he should be able to take advantage of it.

I like how his neck ties in to his shoulder, but the muscling looks a little muddy right now.

I think he'd make a very decent dressage horse, and looks to me like he'd probably do you happy at jumping too. Very nice overall horse. With proper gymnastics and work, I think this guy could do you quite proud in dressage. Very solid.