OOOooooh i like this little mare!
---
Life seems mighty precious, when there's less of it to waste.
Yes, you have been blessed! Nice mare & congrats on building your business.
Teen Forum Moderator
Join Date: Dec 2010
Location: South East Texas
Posts: 7,157
• Horses:
2
Sounds like this girl is going to get some great treatment! There are so many lesson progams who are unwilling to have saddle fits, corrective trimming, etc but it looks like you definitely know what you're doing. I'm sure she'll thrive under you. Can't wait to see this beauty in her shiny summer coat!
---
Everyone in your life is meant to
be in your journey, but not all of
them are meant to stay till the end.
Thank you! I have been horseless (without my own horse) for about a year now. I sold her because I couldn't take care of her the way I know horses need to be taken care of. Sure, I probably could have afforded hay, enough to keep her alive, but I knew she deserved better than that. I have been waiting to make sure my income far exceeded my expenses. I have been working at a place where saddles are considered for the rider only. I can't stand it. I have big plans for this! Once I get my schedule smoothed out, I want to sponsor one underprivileged kid a month and give them and package of 4 free lessons. The owner, another woman who taught for years, years ago, and myself are planning some 4-5 hour workshops (free) this summer for underprivileged kids. I have a farrier who said she'd come out and do a demonstration for it. I'm very excited! Thanks everyone!
One from our ride together this morning. She is such a doll!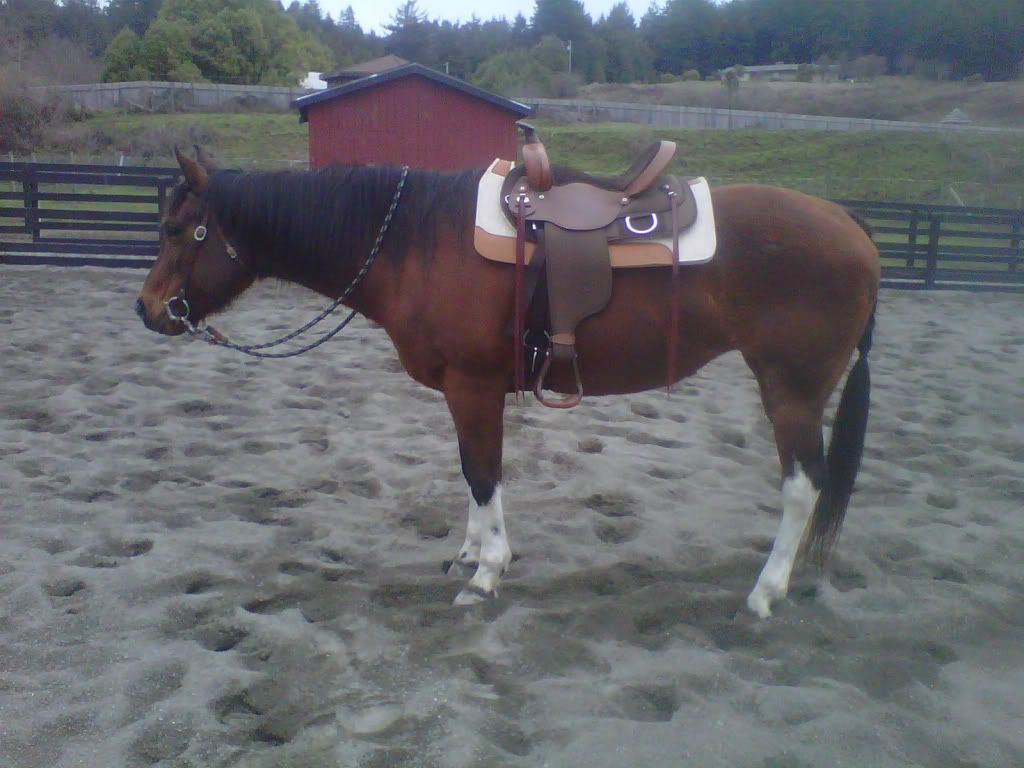 Good things happen to good people. She's a beautiful mare.
It truly warms my heart to see someone so devoted and educated in horsecare get a winfall like this sweet mare! You're going to be a raging local success and with the great things you're doing for your community, booya! You're awesome!
Posted via Mobile Device
My little brother. He went out with me this morning and went riding before he had to go to school. :)
i really like her build, she beautiful:) & i really like her, congrats!