beautiful
---
Don't Flatter yourself Cowboy I was looking at your Horse

LORI

I really like this mare...goodluck with her!
Showing
Join Date: Jun 2011
Location: Cariboo, British Columbia
Posts: 11,951
• Horses:
3
After your subsequent posts, you know what I like the most about this horse? Her attitude, that is priceless and outweighs any confirmation flaws or assets!
Wow! She's both sweet and beautiful!! So happy for you - Truly a blessing :)
Breezie is turning out to be even more phenomenal than I originally thought. She started work this week, and has taught several lessons, and is only getting better each day. She moves out to lunge flawlessly, such a blessing for me because I can focus all of my energy on working with the student, and not worrying about the horse. Picks up a nice little jog. Her MO, if anything goes wrong, is just to ease to a stop. If a student loses their balance too much at the trot, she comes back down, waits for them to recompose themselves, and then picks it back up when they ask. She is anxious with cinching up, and I think she's just been cinched up hard and fast, so we're working on that. She loves to be loved on, so she is great for kids to scratch and love on. She stretches out her neck and lip and turns her head sideways and just digs scratches, grooming and pets. Every student I have had her on seems so much more comfortable and relaxed, and I have had two different parents approach and say "she just seems so much more comfortable on her than any other horse she's been on" she teaches kids to use their bodies and seats, and kids are amazed when she stops from their seat without having to pick up the reins. Here are some pictures of her with some students from this week.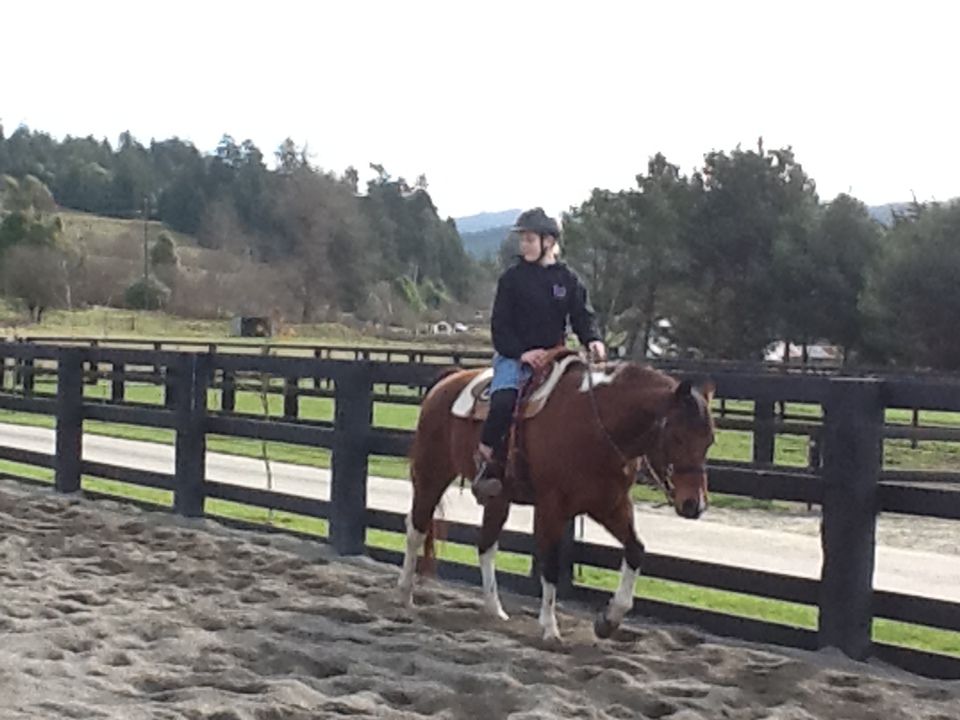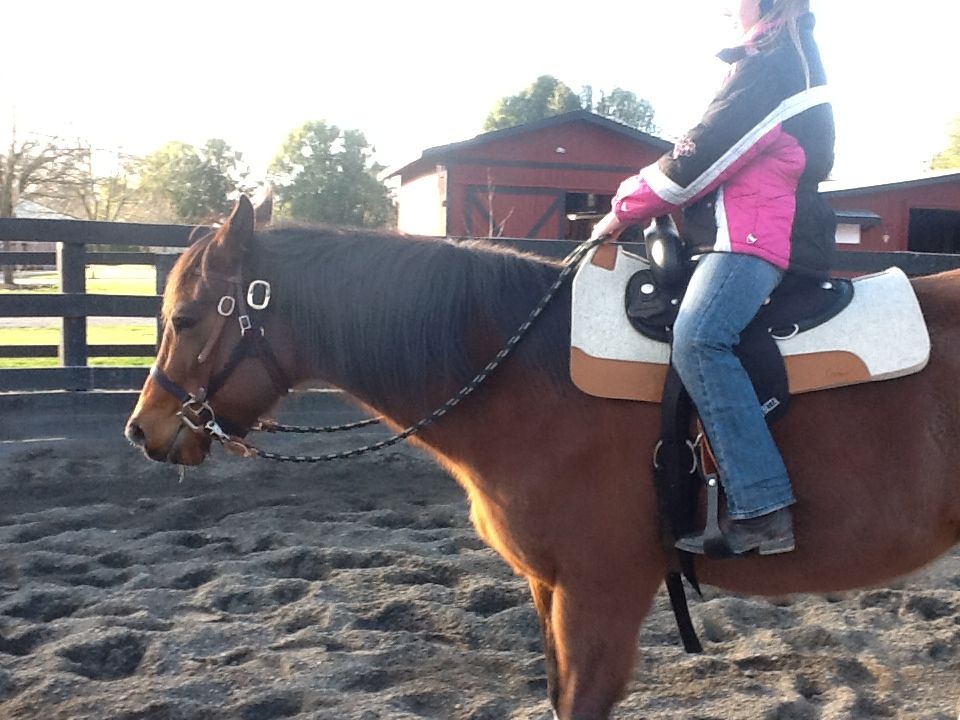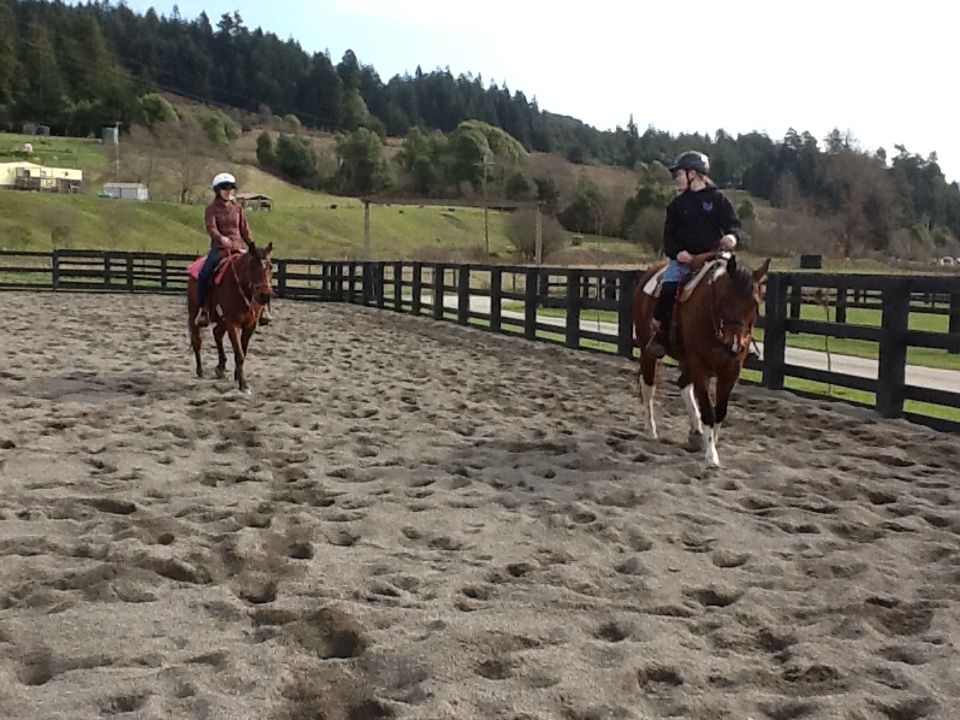 One in a million.
Posted via Mobile Device
Oh noooooooooooooooooo, two of the pictures are upside down! I want to seeeeeeeeeeeeeeeeeeeeeeee.
---
Melinda
Tessa,
I just love your attitude...I love that you put your plan into G-d's hands, and let Him and his loving energy work with and for you! Its been my experience that doing so
always pays off, even if it isn't in exactly the manner we expect it to!
...In my life, as well, when I allow myself to RELAX and simly
trust in Him
I never, ever go wrong...
I think that the work you are doing/the plans you have are wonderful and honorable, (as is your new mare completely a precious blessing!) Clearly the kids adore her, as do their parents~and why wouldn't they?
As you totally know, kids can absolutely feel it when they are on a safe, solid horse...I imagine they will progress rapidly, moreso than ever before; with the combination of their additional confidence now that you have Breezie; as well as your teaching combined with her gentle way with them as you described, helping them to really establish the basics, safely and properly. What an excellent path, when folks such as yourself find a way to put their passions in life together with aiding others (people, animals, or both).
I really sit up and take notice when I observe a person who has that internal ability to
use their
gift of knowledge/their acquired wealth of knowledge to share such with others!
Keep up the good work woman. I believe that G-d and life have amazing things in store for your future as well as for those whose lives you touch....
---
"I'm too busy working on my own grass to notice if yours is greener"
Here are some pictures of Breezie working! She has been incredible. And I love her. Haha.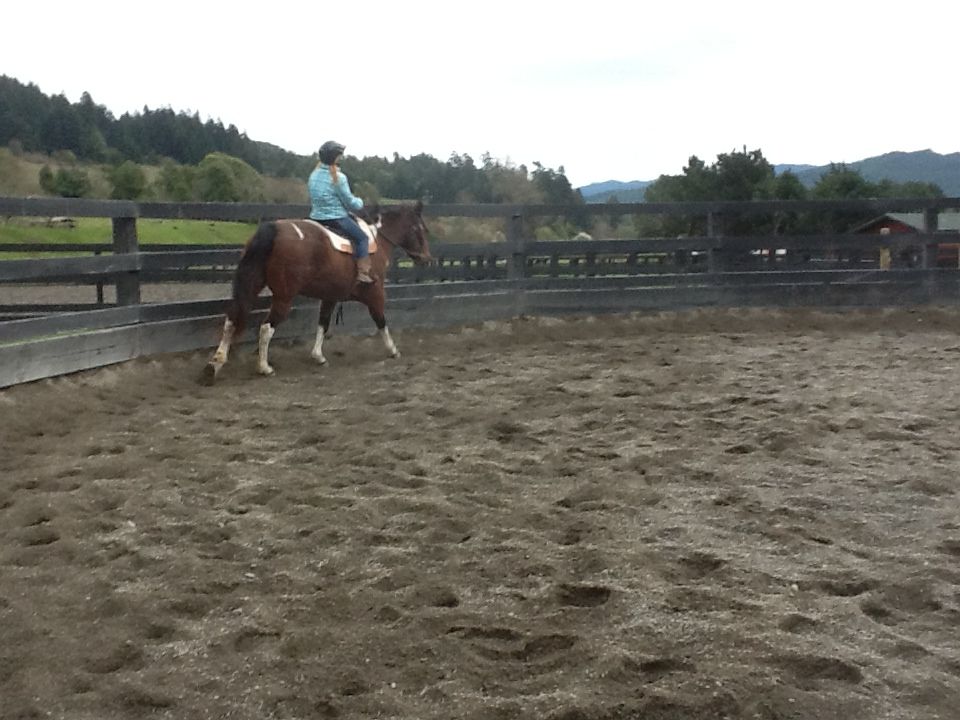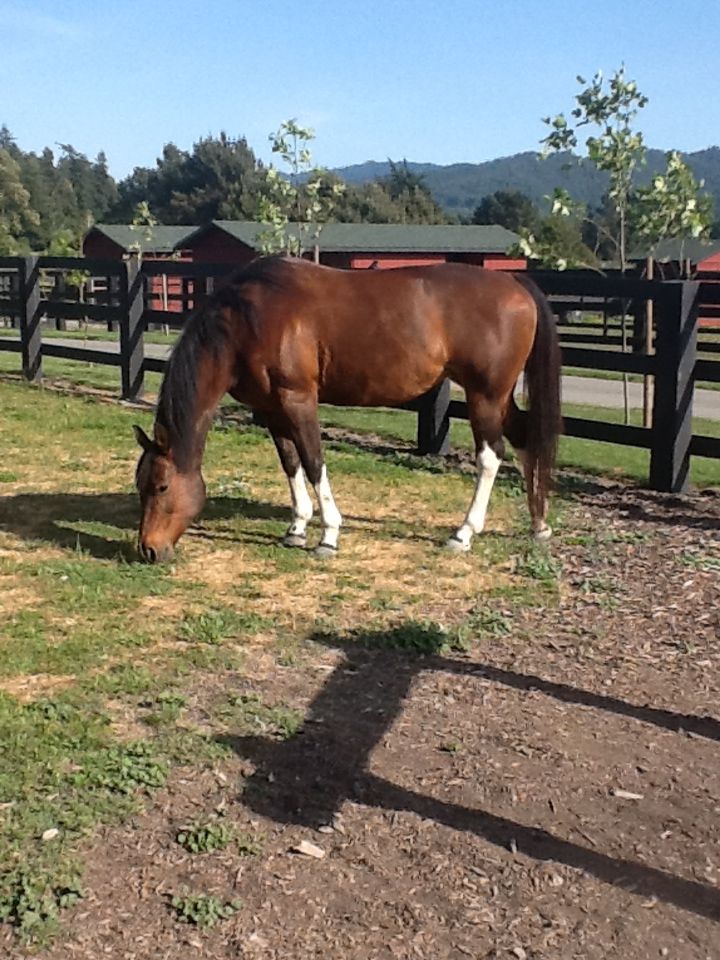 There's a little bird on her back in that last picture. She's like a rhino, lol. And always has a couple bird turds on her. Haha
In addition, I just posted another thread on this, but I was just gifted with ANOTHER incredible horse. The person who bred Breezie called me the other day asking if I wanted to take her horse Booker to use for lessons. He was trained by the same person that trained Breezie and showed reining. She doesn't intend on taking him back. He's even better than Breezie. I guess he just doesn't have what it takes to get high points in reining competitions and she loves him to death so she doesn't want to sell him or give him away, but 'lend' him to me forever. Haha. Same thing as with Breezie. I just can't sell him and if he doesn't work out for lessons, he can go back to her. I don't see that happening though, he's amazing. Here's a picture of him and the trainer. He's a 9 year old breeding stock APHA gelding, I guess his sire was a paint and his dam was a QH (I don't know much about registration rules), he is built like a TANK. and has a big puppy dog personality. I'm in love.
She is beautiful! You have been blessed! Congrats!
---
Melinda