My yearling flaxen colt :)
---
Hi there! This is Charlie, he just turned 1 on June 6th :)
He was in pretty bad shape when I got him at 6 months for $100, very nervous and scared of everything, worm colic, etc....
Still working on worm problems and is being dewormed every 6 weeks but anyways heres my baby after 6 months :) he is my first horse so i think he is called a flaxen? He now comes when called, stands for farrier, but he still wont have anything to do with a water hose unless he is drinking from is lol
I was having a hard time getting him to stand still....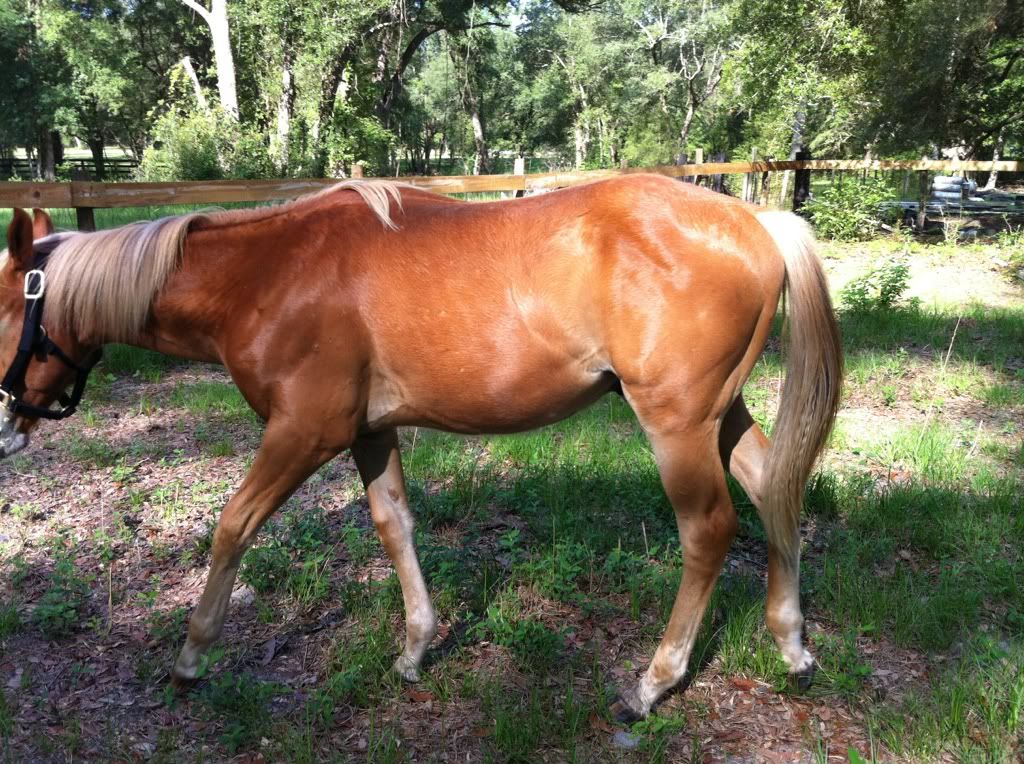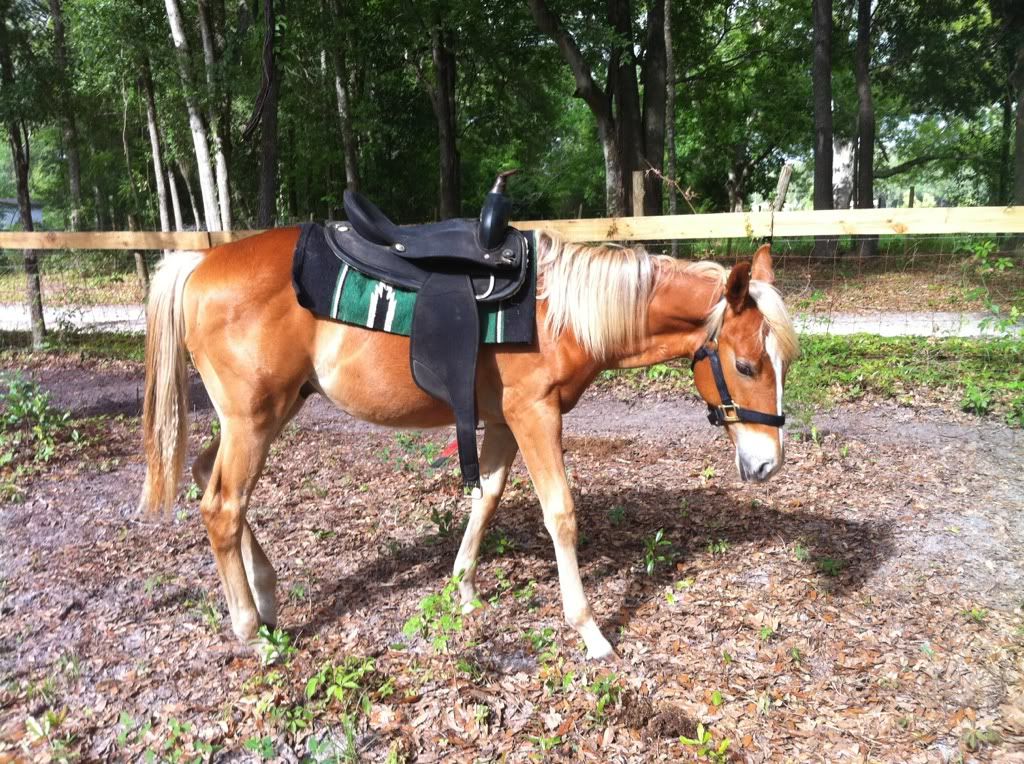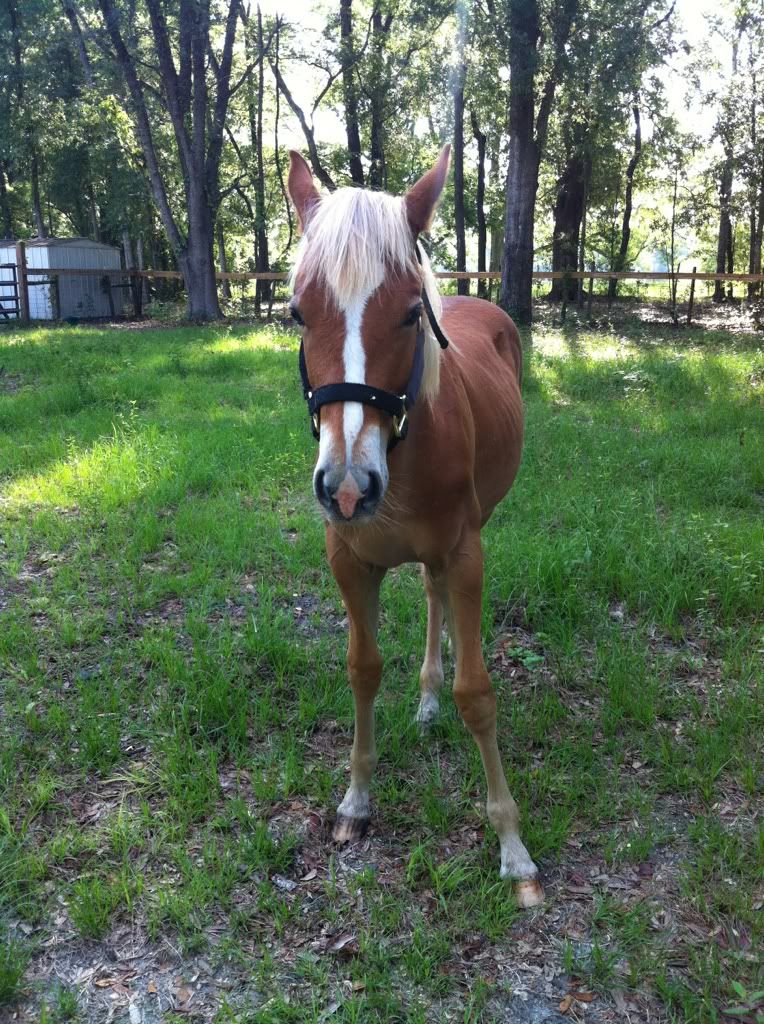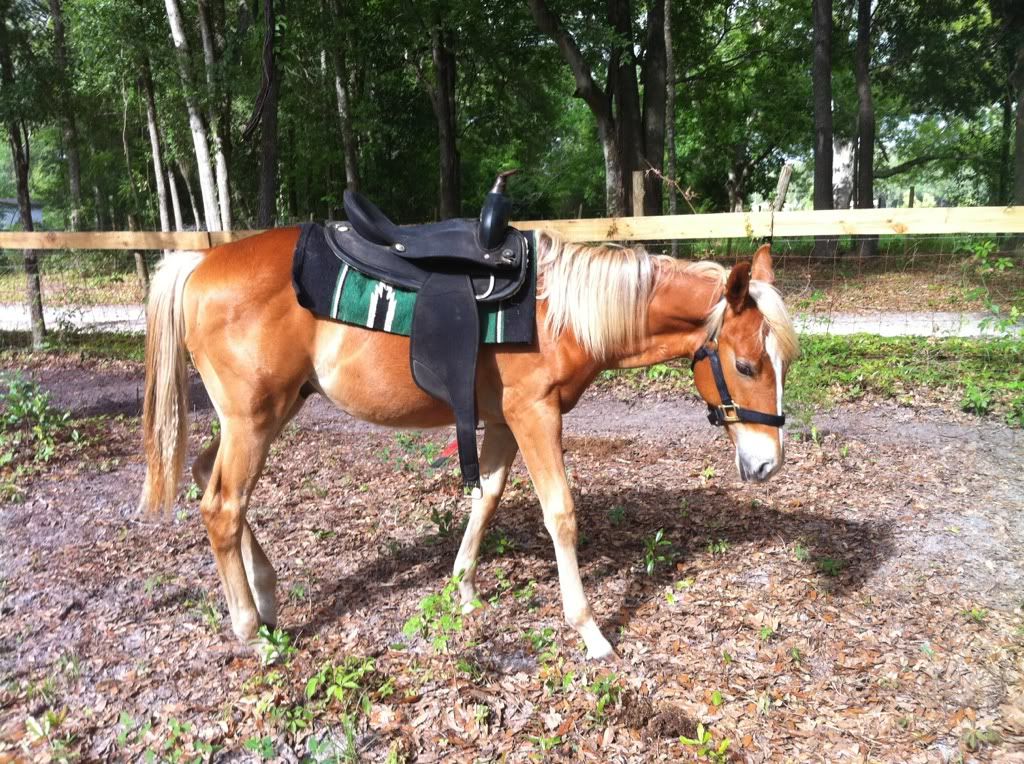 ---
Last edited by Strawberrysweetheart; 06-12-2012 at

07:06 AM

.
Sorrel with flaxen mane and tail? That's all I've ever heard never heard one just being called flaxen but I could be wrong. He looks very nice you have done a great job with him. He looks happy:)
Posted via Mobile Device
He's so cute :)
---
"Strength is the ability to use a muscle without tension"

He's cute! Even at the gangly stage!
Thanks!!! That last picture his coat is still shedding out a bit, he has become quite a bit darker/redder in the summertime or maybe just from the better feed and deworming? We have become so bonded and i love him to death :)
Posted via Mobile Device
He would be called sorrel/chestnut with flaxen mane/tail...do you by chance know what breed/breeds they classified him as? Hes a handsome boy. Keep working with him and it will pay off for you in the end!!
Thanks!! I dont know much about him, his previous owners seemed in a rush to get rid of him and my boyfriend who knew nothing about horses is the one who picked him up... They only said he is a Quarter Horse but my farrier said his eyes look to have some appolossa in him. I plan on sending in some hairs for a background check (i just learned you can do this?) lol
Posted via Mobile Device
Have you had him gelded yet?
Not yet, he hasnt acted studdish at all yet and my vet holds a discount program every December. ($50 instead of $250) I was also told gelding too early can stunt growth... Opinions? :)
Posted via Mobile Device