New horse choices. Help?
---
I'm going to try these four horses this weekend. I'd like to get opinions on conformations of each one. Whichever horse I get will be used for trails and playdays. Critique them please? Thank you!
They aren't really critique pictures and I barely have a clue about critiquing myself, but I like the last one the most out of them all.
---
"Strength is the ability to use a muscle without tension"

The third horse just might be OK when fit.

With what I see now....that is my choice.
I can't critique conformation either. I can say however that they all look beautiful! I know you know this......pick the one that rides best in the woods with you! Good luck!
The third horse.. grey but or cremello.. may be a lot more horse than this photo tells you? The last horse has a bit of a long back.. but has an old time Morgan look about him.

The second horse may be pretty good but looks like he may be tied in behind the knee. He looks to have a nice angle at the point of shoulder.

The first horse looks weedy.. but it is hard to tell from these photos.

They all are a bit.. fat and out of condition...
---
There is something about the outside of a horse that is good for the inside of a man.
~Winston Churchill
(or woman!!!!
) Dinosaur Horse Trainer
From what can be seem from the pics, I like the 3rd horse as well.
I'd go with the first one, to be honest. She has decent bone and appears to have the best conformation (although the pic isn't the best).

The second one is good, but as Ripper said, is a little tied in behind the knee and is VERY posty through the hocks.

The third one's knees/forelegs kind of worry me. Not sure what I'm seeing, but her knees almost look like they buckle backward (severely over at the knee, maybe)? Her back also looks fairly long and she's REALLY light on bone.

The fourth one is decent, but again, light on bone. S/he is also light on bone and a wee bit long in the back.

I'd be interested to know the breeding on the last two. The fourth one especially looks VERY halter bred to me.
---
Do not tell me I can't...because I will
show
you that I can.
I agree with Drafty. I like the 1st horse the best. The 3rd horse has a nice butt, yet I still find the 1st the most attractive build wise...
---
"The greatest pleasure of a dog is that you may make a fool of yourself with
him and not only will he not scold you, but he will make a fool of himself too."
-Samuel Butler
Quote:
The 3rd horse has a nice butt,
That's about all that horse has going for it, IMHO.
---
Do not tell me I can't...because I will
show
you that I can.
I really don't like any of them. I guess if, in this buyer's market you can't find anything else, buy the one that listens best.
I don't get it--my DD's spent a little over $150 for my Nikon COOPIX S2600 pocket digital camera. It takes pictures like this~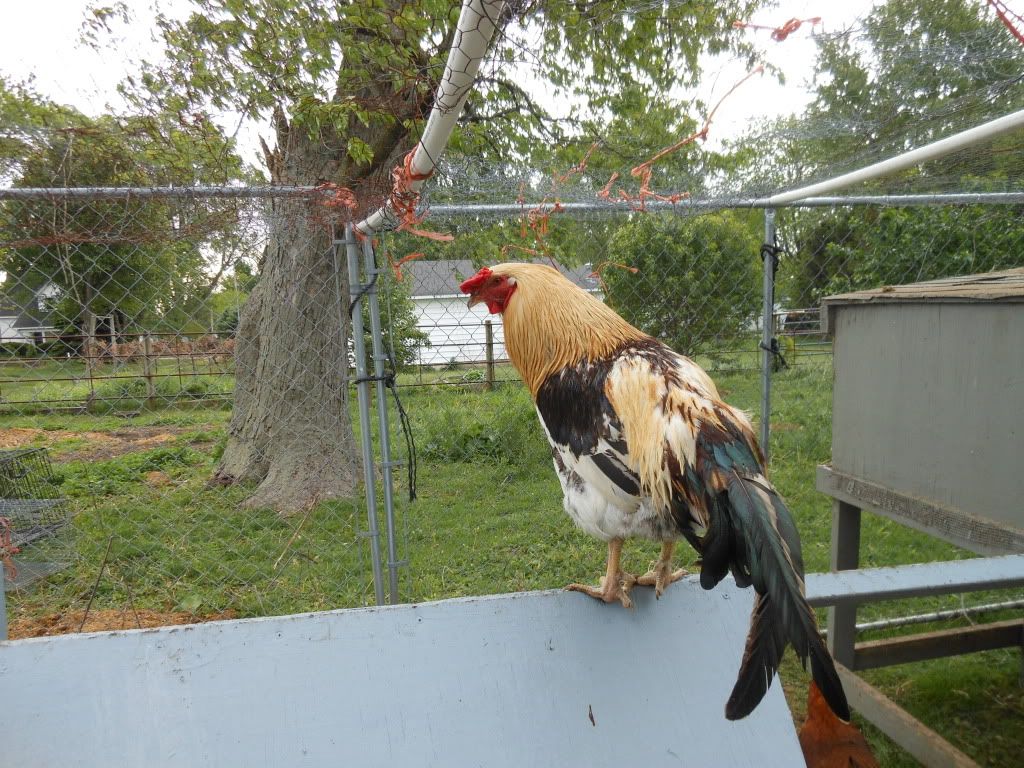 Notice the clarity. I can shoot until the cows, chickens AND horses come home and pick the best.
Why do we see such abysmal pictures of horses for sale?!?
---
Last edited by Corporal; 04-26-2012 at

02:13 PM

.