OTTB gelding, jumper prospect?
---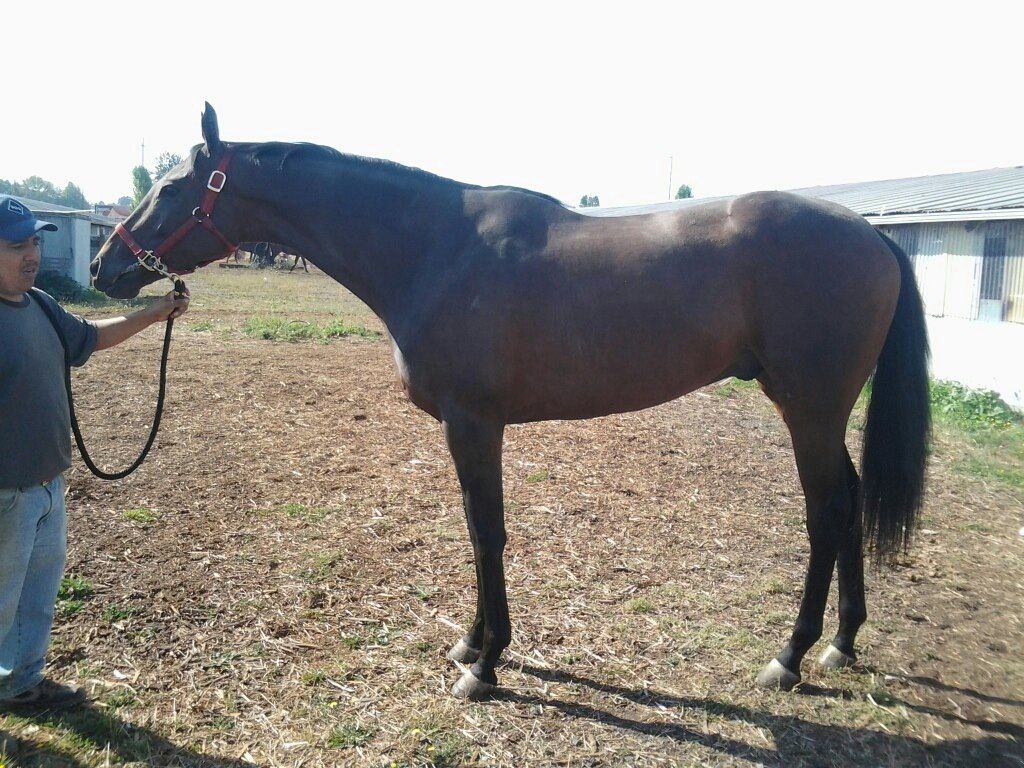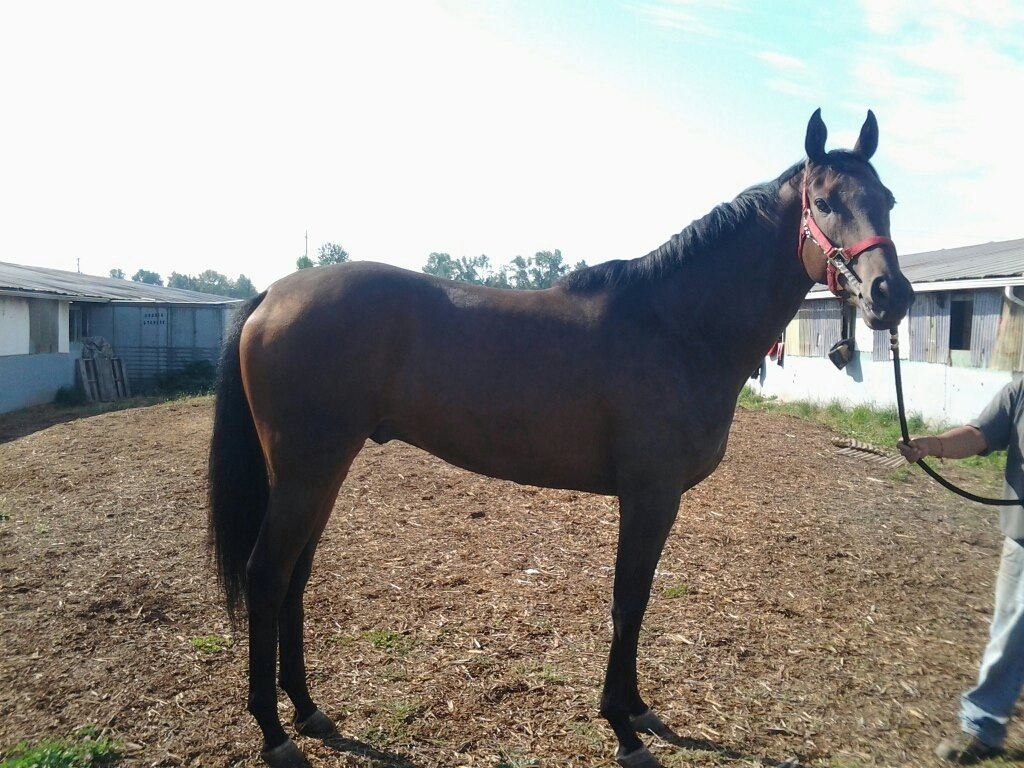 This is a 5 yr old 16.1 hand off the track TB gelding
Do you see anything that really stands out bad or good?
His price is $1500 and I know the trainer/owner from the track
I'll be calling her tomorrow to get more info
Something about him I just like.
He is green and downhill, still growing but nothing bad stands out to me. He could look like a different horse with more weight, correct muscling and evening in the growing out.
I have a friend I'm helping find them a good young prospect for jumping, he caught my eye.
oooohhhh he has a DIVINE front <3

I see more "show hack" than jumper though. With his downhill build, crazy long cannons, and long pasterns, I just don't see jumper in him. At 5, even still growing, I doubt he will level out considering how downhill he is. He's also very upright through the hind legs which would limit his scope. I also don't really like where his LS joint is placed, and when a horse has such an upright hind end, good LS placement is REALLY important.

edit; his shoulder is a little upright but the actual angle of it is just lovely... and a slightly upright shoulder CAN be a good thing in a jumping horse, provided the angle is good.
---
REGAL PRINCESS
Good shoulder on him
Nice depth of girth
Back is a nice length, though he is built downhill (odd considering most TBs are built uphill)
Front legs look good apart from the cannon bones, which as blue eyed pony stated are extremely long
Pasterns are also long
With muscle i think he would develope some beautiful hindquarters
His back legs are posty and he stands rather upright on his hind pasterns.
I agree with bep that with work he would make a very handsome hack but who knows about jumping. He could surprise, it all depends how far you want to go
---
"If a horse fails to do something that is because he was not trained to do it. If a horse fails to do something properly that is because he was not trained properly."
www.wildestheartart.com
I suspect he will jump a bit flat and lack scope. May make a really nice equitation jumping horse. Try him and see. The over straight hind legs are limiting.. but what are you planning to do? International competition or 3 foot jumpers?
---
There is something about the outside of a horse that is good for the inside of a man.
~Winston Churchill
(or woman!!!!
) Dinosaur Horse Trainer