Paint Filly Critique
---
This filly is just coming up to being 2 and I was wondering what you think of her? What's good, what's bad, and other such things. Also, judging by her conformation, what dicipline would she be good for? Her sire is HickoryNLena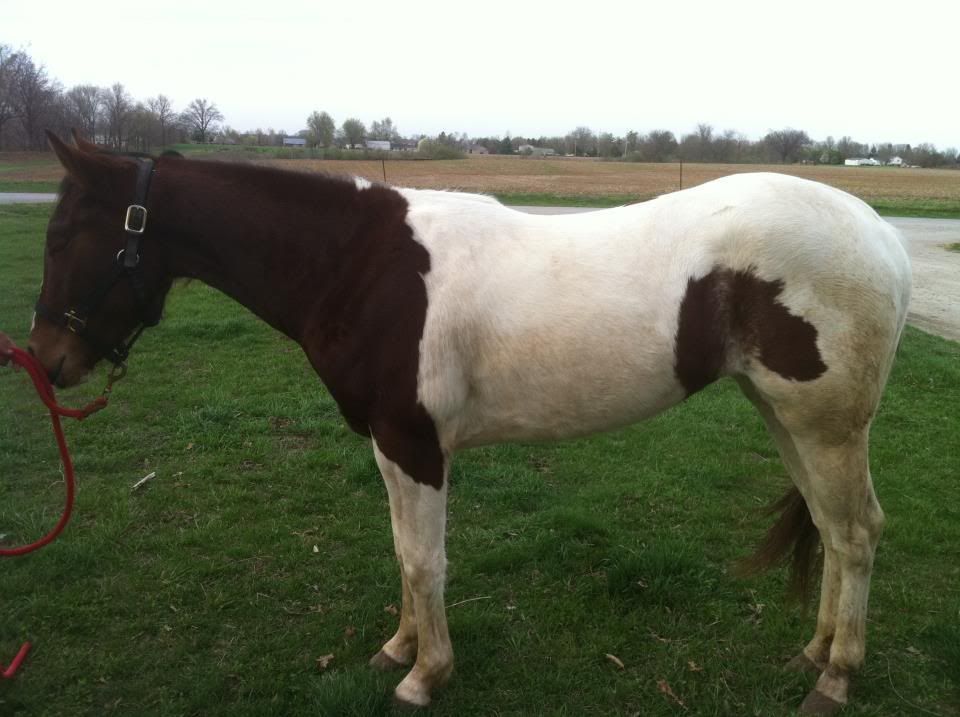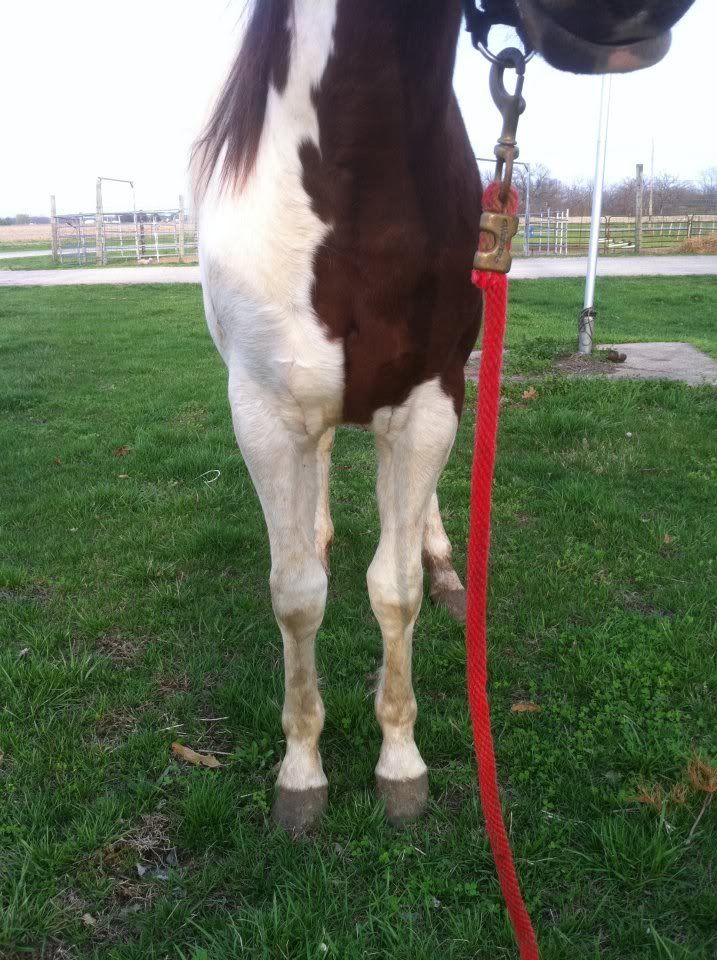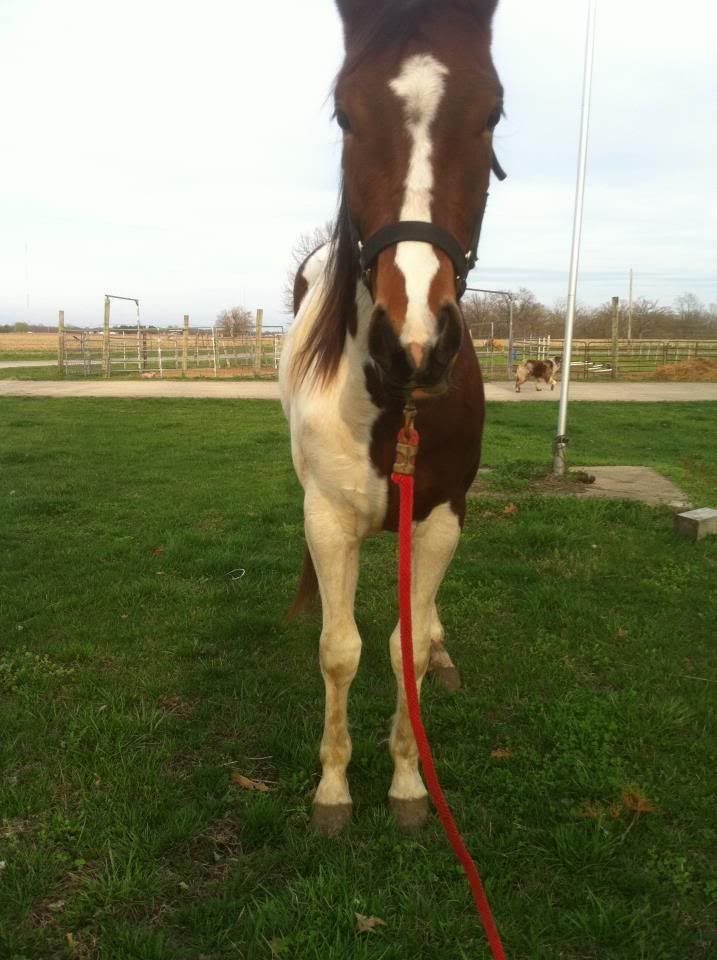 ---
RandomRider
Did you post a side pic? It's not showing up for me.

Neat markings, cute face, looks like a nice hip from the rear shot and I like the tail carriage I'm seeing (though to be fair I'm not seeing much, that hind shot is pretty much completely whited out at the top). Looks a little cow hocked and there's something not quite right about those forelegs... almost like she's the slightest bit knock-kneed?

I can't give much more detail until I've seen a side photo.
---
REGAL PRINCESS
OK now that the side shot is loading for me - I see a young horse that will mature to be quite lovely. She is quite butt-high at the moment, over at the knee and a bit posty in the hind legs, but she has a nice enough shoulder angle and those cannons are nice and short. Front pasterns may be a bit too sloped, hind pasterns are too upright. For some reason I don't particularly like how her neck ties in to her chest but I love the shape of it and how it ties in to her wither.

I quite like her. She's not built for English disciplines, but I think she'd be a lovely mid-level allrounder, and if you can find whatever she's passionate about, she's a horse that could do well in the discipline that she really loves. It's honestly amazing how much the heart to perform can make up for... if you think of Hickstead he was so NOT built to jump, but he was so brilliant at it.

Another way of looking at heart vs conformation is that conformation dictates what the horse is physically capable of doing, and heart dictates what the horse does with that physical capability. All the great conformation and talent in the world is useless if the horse doesn't want to go the extra mile.

This little girl looks like a horse that will be a real genuine mount, I really like her calm but interested expression. If you ever decide you don't want her, I'd happily take her off your hands... I've been thinking about playing with chasing a few cows and neither of my horses is stock bred :P

edit; forgot to say one last thing - she looks like she's fairly long in the back, which will hinder true collection in her future work. She won't be a grand prix dressage horse, I'm not seeing western pleasure in her either, but she looks like such a fun little horse. I don't know western disciplines very well and she doesn't look to me to be built for english disciplines so hopefully someone who knows western better will come in and give their 2 cents.
---
REGAL PRINCESS
---
Last edited by blue eyed pony; 03-31-2012 at

11:24 AM

.