Paint Mare
---
4 year old mare.
Yes, I know, not much to go on but all I have got at the moment.
Any thoughts? Other than the cute little girl saddle?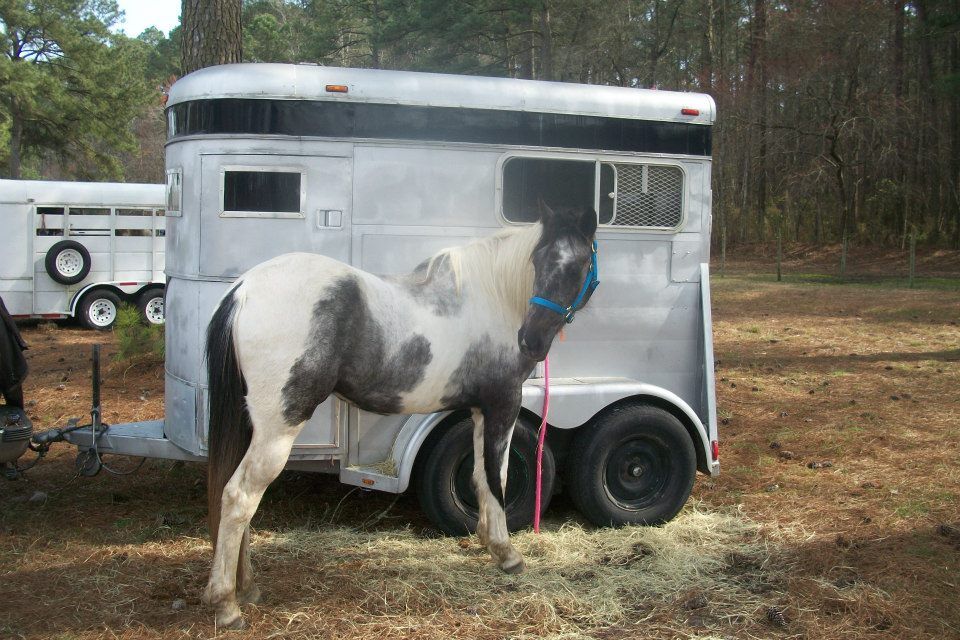 is she really that swayed or is that an optical illusion of the photo?
Not really sway backed at all. Her hind end looks way up too but as you can see from the other photo it is not. Definitely a bad angled photo.
Really need better pics. Since the 'sway back' thing has already been asked, I'm guessing that it's because of how she's standing, 'camped out'.
Can't tell much about conformation- but it looks like she's graying out by the tail.
---
"The horse is a mirror to your soul. Sometimes you might not like what you see. Sometimes you will." - Buck Brannaman
"Nothing forced can ever be beautiful." - Xenophon