Owner says " Its not a club foot its just more narrow with a higher heel than the other."
originally they stated the normal club like look arabians have. I thought that was odd and had never heard that but maybe it isnt that uncommon. Is that type of foot problem common in that line ? how does it affect horse for long term endurance work, I really do want to eventually complete at least 1 100 miler, and in the mean time do multi day 25's and single 50's
---
Last edited by Joe4d; 07-17-2013 at

08:02 AM

.
Very nice!!
Does he always need boots? Looks like support boots, to boot.
Well, if he is 5 hours from you, that means he could be as close as 8 hours from me, hmmmmmm. I think all that hock action would expend too much energy on a 50 miler, much better suited for a 10 mile marathon pulling my new vehicle.
He would look mighty fine in front of a carriage.
I know my vet and my farrier said a lot of arabs have some form of a club foot. Mine did, very mild. It really showed up when I went through my crappy farrier stage.
HE is gorgeous!!

I see a slight stiffness in the right hind. He was protecting it in the liberty video. I also think you want more walk for an endurance horse.

Nancy
Quote:
Owner says " Its not a club foot its just more narrow with a higher heel than the other."
originally they stated the normal club like look arabians have. I thought that was odd and had never heard that but maybe it isnt that uncommon. Is that type of foot problem common in that line ? how does it affect horse for long term endurance work, I really do want to eventually complete at least 1 100 miler, and in the mean time do multi day 25's and single 50's
Bey Shah is known for passing on clubbed feet, from lesser to greater degree, and it's a typical Arab dodge to call it "high low" or "narrow in front with a higher heel". Some of it can be corrected, depending on how bad it is. I can't tell a thing by that last video, I'd need good conformation shots MINUS all the crap on the front legs. (Another Arab dodge or shots of the horse in belly deep grass.)
If you're really interested, have the vet check him out first, and do a set of radiographs on those two front legs, especially the feet. That will tell you real quickly if it's a farrier problem or a true club. Depending on the severity of the club he may or may not ever be suitable for even a 50 miler. That and the hind that the other poster mentioned, though.....if he's short striding on his left fore he could be compensating on the right hind some.....can't tell by those vids.
I had a mare with a +4 Club and she was extremely sure footed and while she short strided on that leg, she was never lame. I probably rode her 25 miles or more in a day on some of our mountain rides but I wouldn't have done a 50 or more with her because I don't think she would have stood up to it.
Would you PM me his name (if you don't want to put it out here, I understand)? Seeing those markings, I think I "know" that horse but can't be sure.
Here's the mare I had: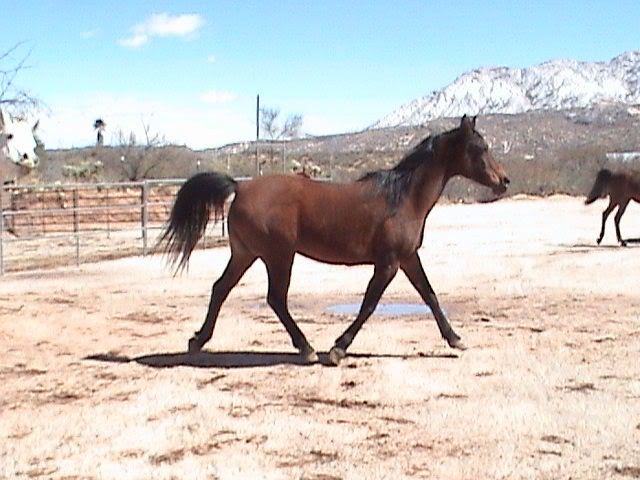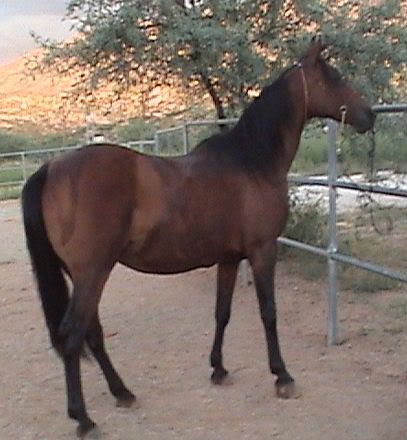 Here's where I used to ride her: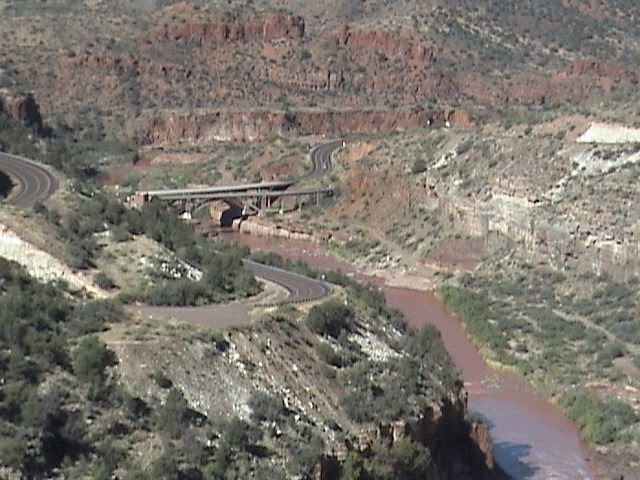 So she was "serviceably sound" for sure.
---
Even with his foot being clubby, he looks like he also lands toe first majority of the time. I would definitely want him vetted complete with radiographs before considering buying him from those videos. He's a pretty boy, but his feet may impede with what you want to use him for.
---
There on the tips of fair fresh flowers feedeth he; How joyous his neigh,
there in the midst of sacred pollen hidden, all hidden he; how joyous his neigh
Subbing...so many good points brought out.
Teen Forum Moderator
Join Date: Dec 2010
Location: South East Texas
Posts: 7,157
• Horses:
2
I'm going against the flow and not really liking him. Too many variables for him to be a great prospect for endurance IMO. He does look a little short strided and clubby to me, and I really don't like how long those pasterns are or how flat that croup is. He's pretty for sure, but I'm just not so sure about sturdy. He had good bone which is nice, but his back is longer than I'm used to seeing in an Arabian, and the fact that he seems to have a lot of 'fire' could be a very good thing...or a very bad thing. It all depends on how he wants to use that energy. Fretting about wanting to dance around and do his own thing, or buckle down and use it for something productive? It just depends on his personality.

Of course, hoof problems and such don't always mean a horse is doomed in a certain discipline, it just depends on how hard you're willing to work with what you've got, and how far the HORSE is willing to go. There is a very nice endurance facility with top of the line Arabians and a few other horses of different breeds (Spanish mustangs, a few TBs, and an angalo) in my area that goes barefoot with all of their horses, and one of their TB geldings came to them abcessing constantly from off the track, one clubbed hoof, thin flaky soles, unhealthy frogs, etc- and after 8 months of careful trimming he's been sound and doing 50 and 100 milers even in different countries for 7 years now!
---
Everyone in your life is meant to
be in your journey, but not all of
them are meant to stay till the end.
Most of the "fire" and excess movement will disappear once he is ridden daily and for long distances.
I have a mare that is "hot" and if she is not ridden several miles everyday or so she turns into the park horse she was bred to be.
Joe get that foot examined then get a second opinion just to be safe.
IMO he should be OK for what you want him to do.
Oh and after buying an arabian then riding one mile after mile while learning "on the job" so to speak you will do just fine. Shalom
yeh this is a green trained 6yo, owners started to train for western pleasure, not really fair to judge the over collection, the leg wraps and feet issues do concern me though. COuld just be a fashion statement or people buying off on the needs wraps nonsense.