Please critique Crescent
---
hi this is Crescent.
He is a 14 year old quarter horse/ saddlebred/ Thoroughbred cross (his mom was 1/2 Thoroughbred 1/2 saddlebred).
he is mainly used as a english horse but he has a really nice western jog so he could also been used as a western horse. he likes to trail ride. he has done a little dressage. he loves to jump. anybody have any ideas of what he could excel at? also do you see and conformation flaws? thanks!
he was standing a little funny in a couple of the pictures.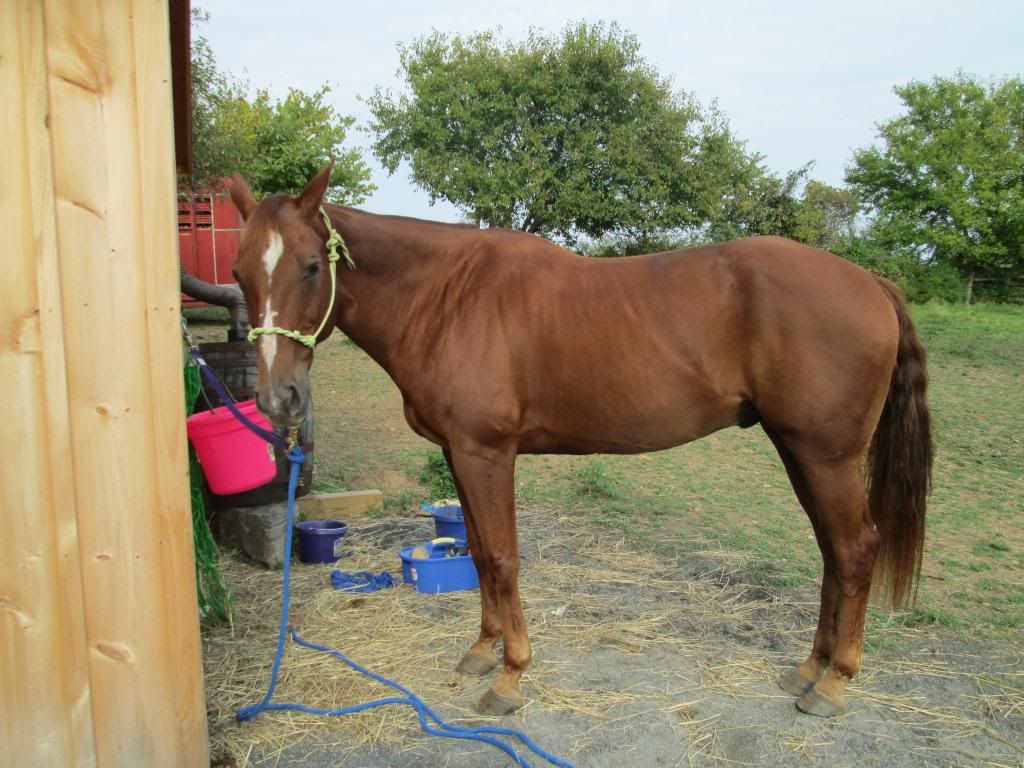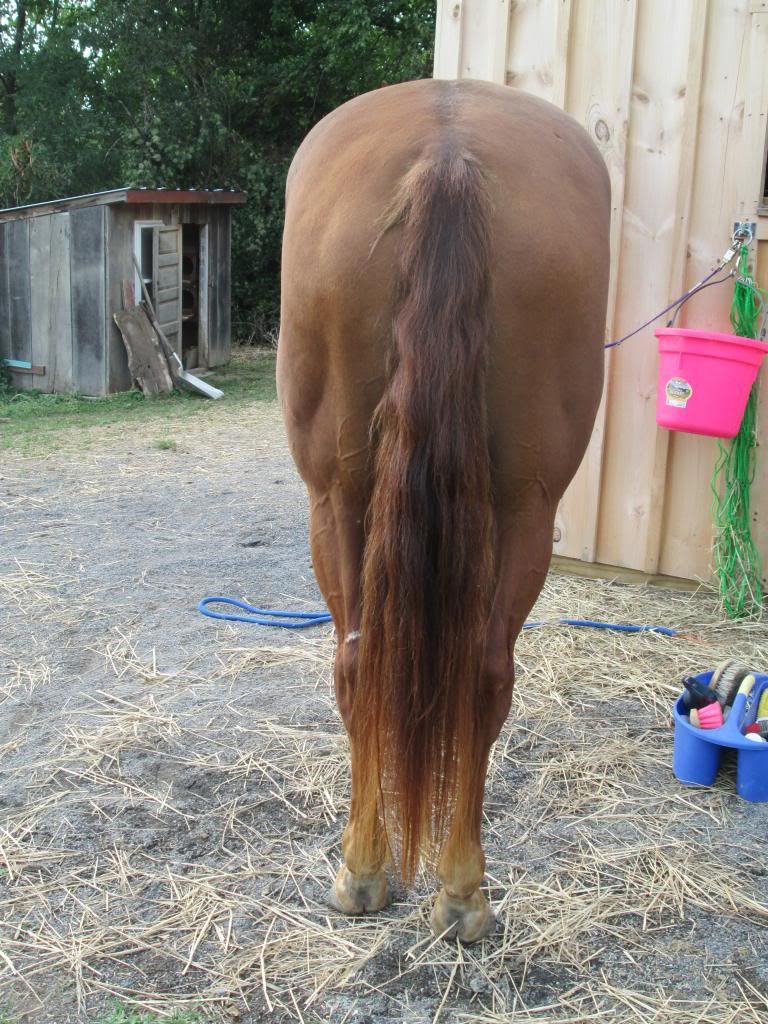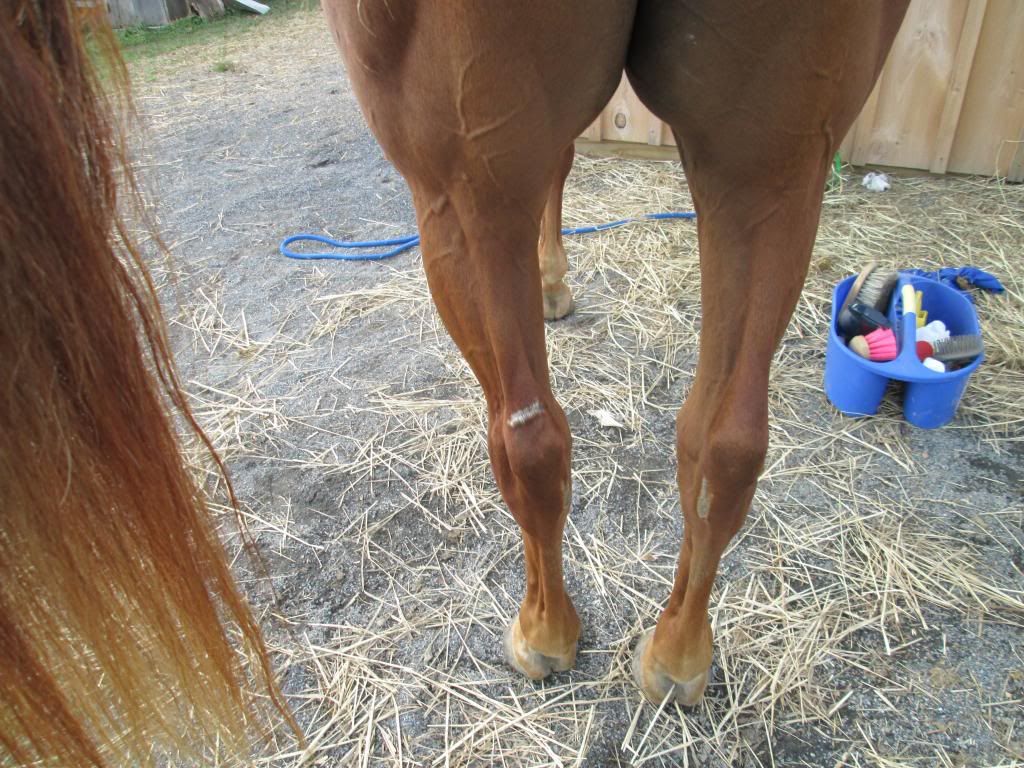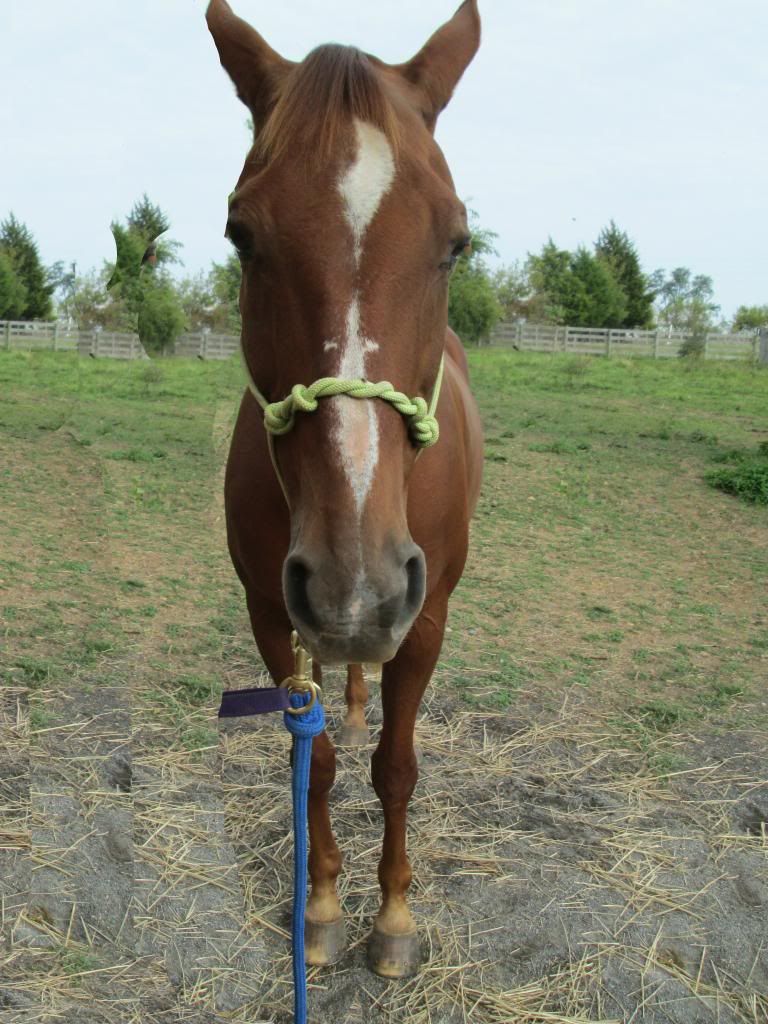 Thanks!
Emma
Got a decent shoulder on her
Sufficient depth through the girth/chest
Neck is set a little high
Appears to stand under herself in the one photo, but front legs look good otherwise
High in the wither
Long back
Steepish slope to the croup but her hindquarters really arent that bad
Slightly sickle-hocked in the back legs and possibly cowhocked
---
"If a horse fails to do something that is because he was not trained to do it. If a horse fails to do something properly that is because he was not trained properly."
www.wildestheartart.com
thanks. he was standing kind of funny in some of the photos.
Weanling
Join Date: Oct 2011
Location: Illinois www.saddleonline.com
Posts: 509
• Horses:
1
He looks like a nice solid citizen!

He has that steep quarter horse type croup/ hip angle, but his shoulder angle is decent.
He is awfully long through the back and loin, a little thick through the throatlatch, although I think where his neck ties in is fine for what you are doing.
He looks like a good all around guy, he has that kind of long lanky QH type build that makes him a good candidate for hunter under saddle type stuff (depending on his movement) but there is no reason he wouldn't be able to do western type things at local shows! He looks like he might be cute over little fences!
---
"Riding: the art of keeping the horse between you and the ground."
~Author Unknown
Similar Threads
Thread
Thread Starter
Forum
Replies
Last Post
would anyone draw Crescent for me?

Crescent

Art Requests

2

09-12-2012

01:37 AM

Crescent

Crescent

Horse Pictures

1

09-05-2012

06:27 PM

Crescent Debut

Crescent

Horse Pictures

2

09-04-2012

03:19 PM

Crescent

Crescent

Horse Conformation Critique

5

05-05-2012

11:07 AM