please critique Crescent
---
Please Critique my horse Crescent.
He is 14 years old. He is a appendix quarter horse used for pretty much everything.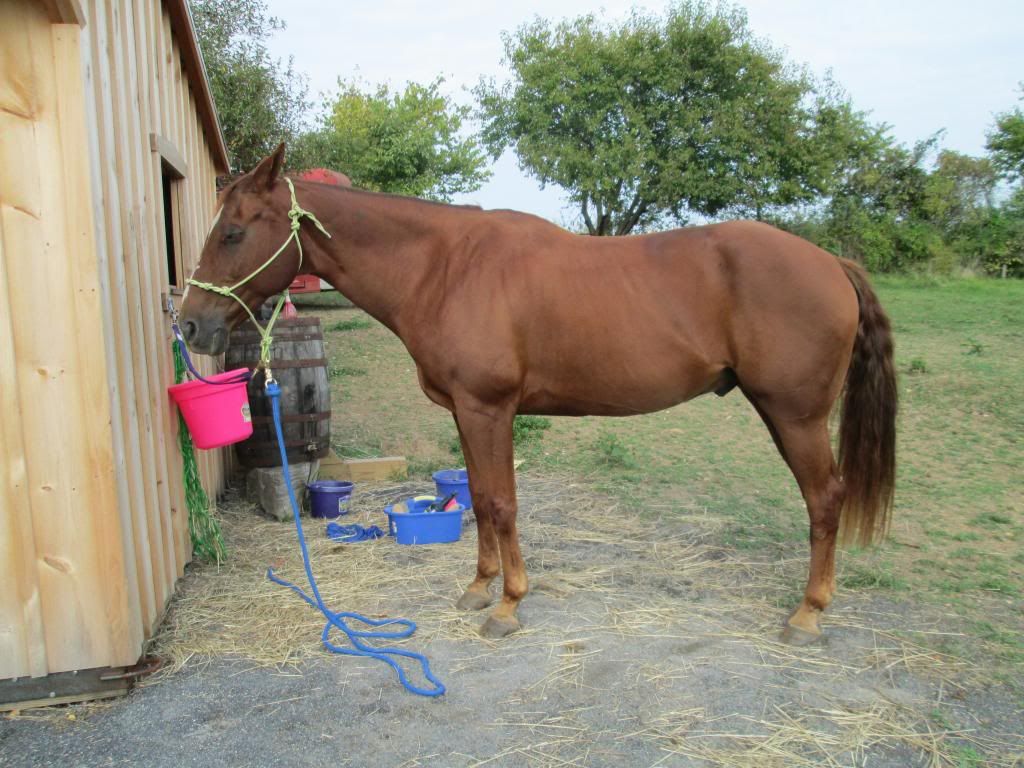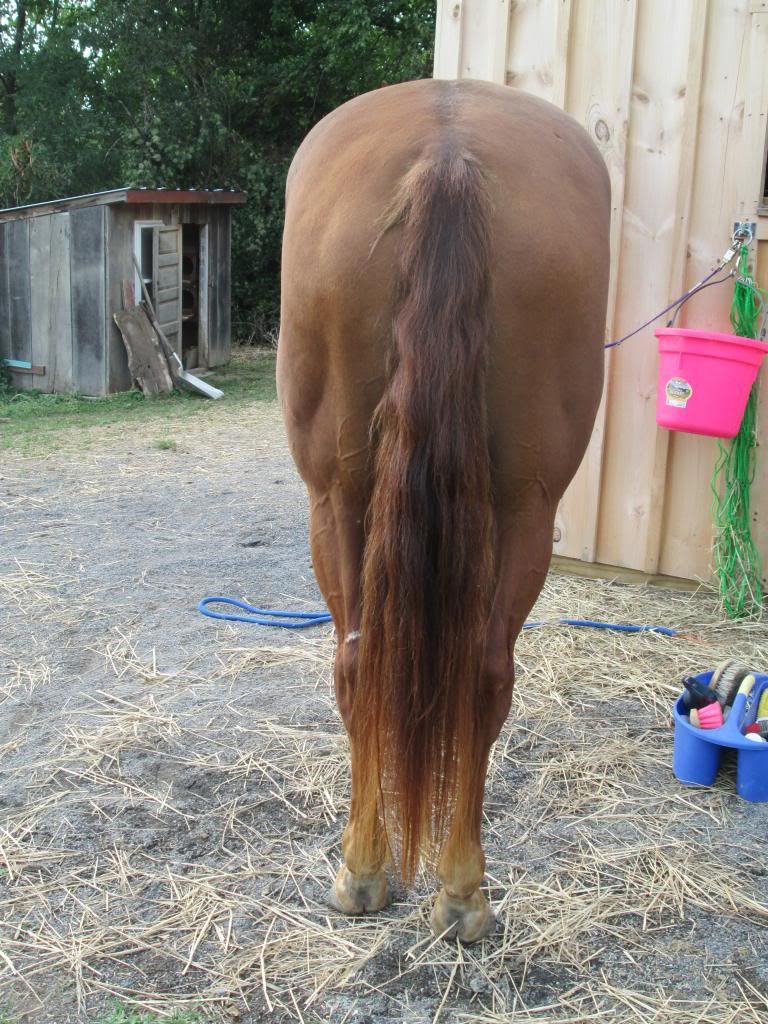 He inherited a QH head, TB withers and legs for sure. He is a bit sickle hocked and has what look to be knife withers. His bone is a bit light and he is a bit tied in at the knee. He has a nice shoulder.. and might be nice in the air over a fence. His croup is a bit steep and his back and coupling look stiff.

That being said, you say he is used for "everything." THAT, my friend, is far more valuable than an on line forum conformation critique from me!
---
There is something about the outside of a horse that is good for the inside of a man.
~Winston Churchill
(or woman!!!!
) Dinosaur Horse Trainer
Similar Threads
Thread
Thread Starter
Forum
Replies
Last Post
Crescent was Crazy

Crescent

Horse Pictures

5

10-10-2012

08:10 AM

Please critique Crescent

Crescent

Horse Conformation Critique

3

10-02-2012

12:02 PM

Crescent

Crescent

Horse Pictures

1

09-05-2012

06:27 PM

Crescent Debut

Crescent

Horse Pictures

2

09-04-2012

03:19 PM

Crescent

Crescent

Horse Conformation Critique

5

05-05-2012

11:07 AM