Please Critique my Filly
---
I'm looking for honest critiques about this filly. She's a Quarter horse, with Paddy's Irish Whiskey, Peppy San Badger, Docs Starlight and Doc O Dynamite all within the first two generations. I've heard positive and negative things about her. Please give your honest (polite!
) opinion. I'd like to use her as my next western performance (mostly reining) horse.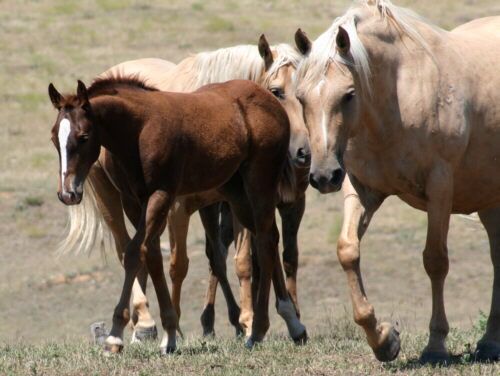 How old is she? Any chance of getting front and back shots of her legs?
Sure, I can request them. We don't have her on our property yet, she's still 600 miles away. :)
Posted via Mobile Device
Can someone please critique her? Is she that bad that no one wants to? :(
Posted via Mobile Device
What I can tell you from her side view is she has fairly good balance. It would however, be a little better but on a scale from 1 - 10 , 10 being the best for balance, I would give her about a 7-8. It is hard to tell though, as she is not matured yet.
Very cute filly! I like her a lot. She has an awesome booty, a really nice nice shoulder and I like her neck set. I love that sweet little feminine face on her. The only thing that I noticed is she looks over at the knee and her back pasterns looks slightly upright. This could be an illusion from the other things in the background of the picture though.

I would love to see updated pics of her as she gets older!