Possible purchase-will get better pictures this week!
---
This is Wilby (pronounced like
will-bee
), a 3-4 year old Thoroughbred gelding standing at 17 hands. These aren't the best pictures but I wanted to post them here to at least get an okay idea on what members on the forum think. I was told by another girl my age that he has prominent withers. Now that I really look, I notice it too. It's easy to tell in the first picture, but unfortunately he had a cocked foot so his body is uneven and I didn't have much time to take all the pictures that I wanted to take. At first when I saw another girl ride him last Friday, I thought he was somewhere in his teens, honestly. When I was told he was either 3 or 4 years old I was kind of like, "Oh, okay!" Happy, but surprised. I never even thought of the prominent withers being present, until now. It's a bit easier to notice on the crossties but when he's being walked around with/without a saddle it's not really easily spotted. I couldn't even tell he had it when I watched one of my instructor's helpers ride him yesterday.
I will be riding him this Friday again (and in a private lesson too, which is nice), so I will get better pictures of him, and a better conformation shot to put on here. So far I like what I see and I like what I rode!
The (sort-of) confo shot: (will get better one on Friday) - *Does anyone else notice he's a bit over at the knees? Or is it just me? Again, will take a better look on Friday.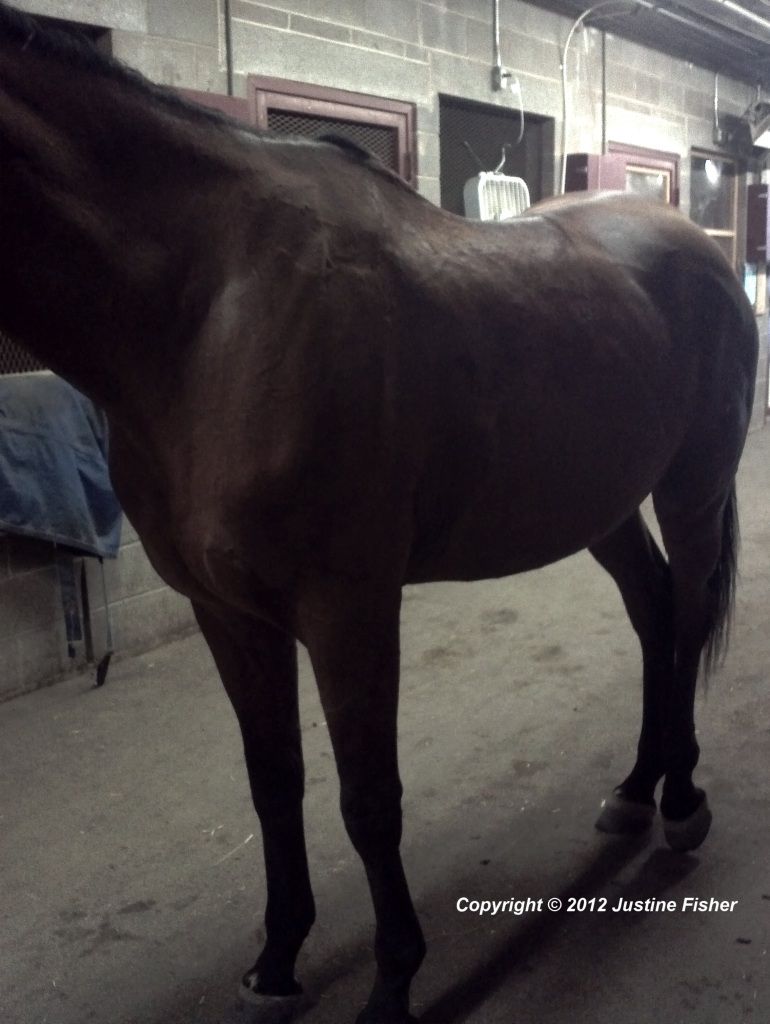 Side shot of his head: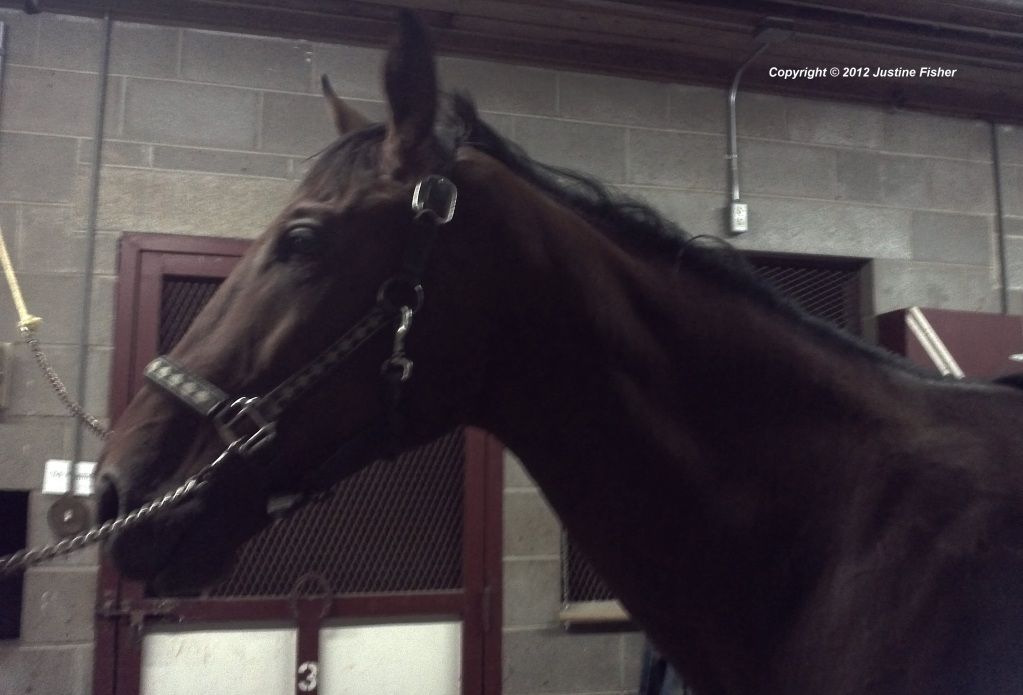 An angled shot: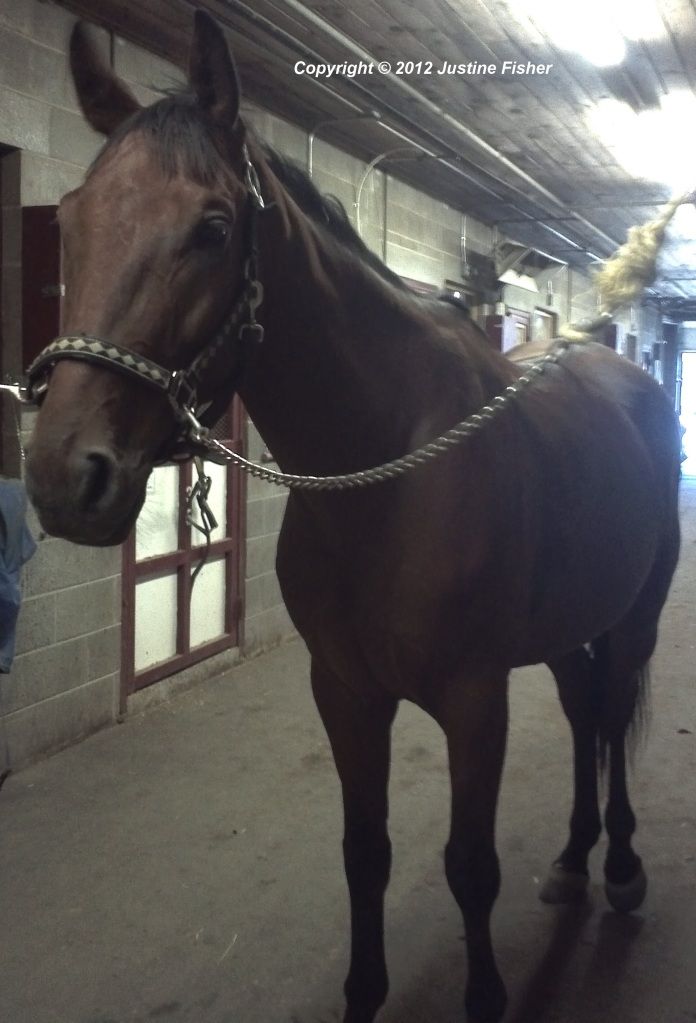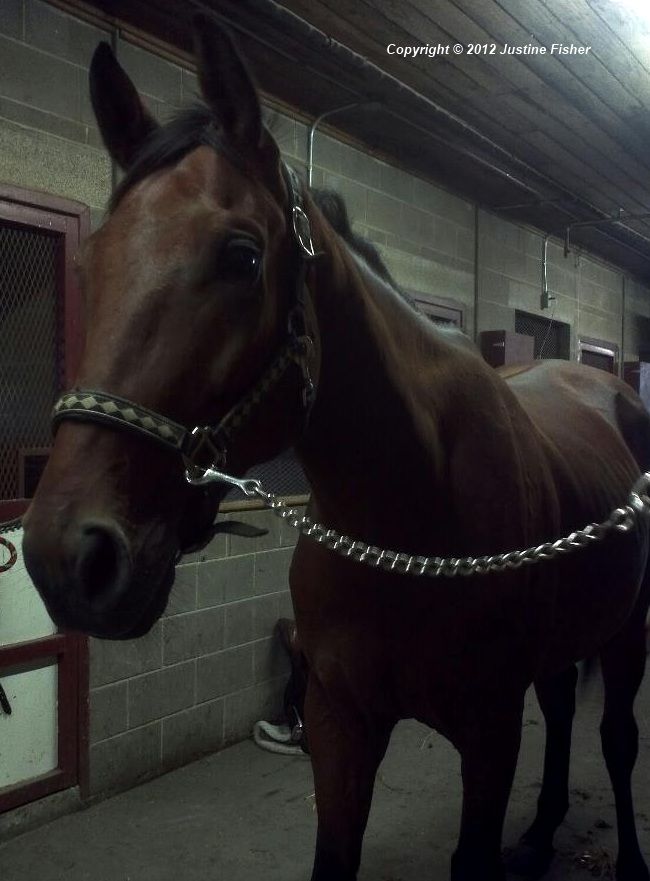 This picture would have been great, if not for my flash being on and me chopping his nose off in the picture (ugh!):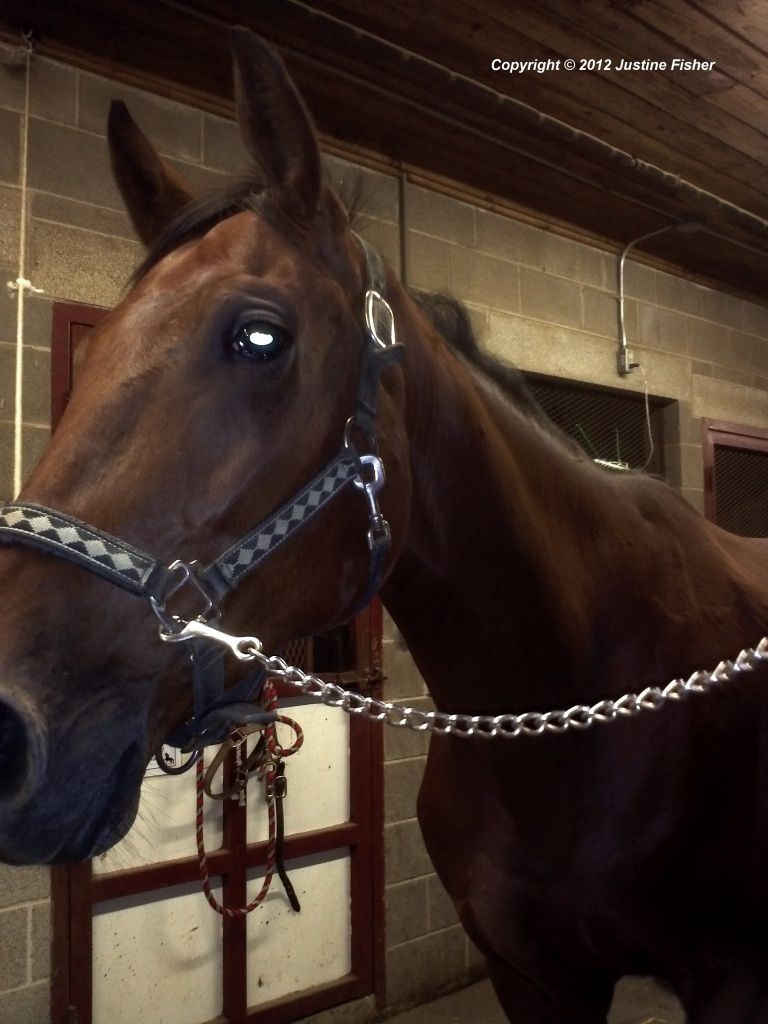 Will take any type of critique for now, and I promise I will get better shots!
---
Check out my blog! Keep up with my horse life!
www.lifeasahorserider.blogspot.com
Definately looks like a TB
Honestly, we can't tell much of anything other than he's a horse..and brown.

You NEED to get pictures from the side/front/back, with the entire horse in the picture, so we can actually judge properly. We really can't tell anything from a front angled shot showing half of him, or a quarter or him.
Posted via Mobile Device
The OP knows about confo shots, as she said in the title. No need to remind her.

I'm subbing for better pictures, but he is very cute. Definitely a TB with that head and the sharkfin whithers. But a very nice TB I suspect, can't wait to see more.
Posted via Mobile Device
Well, from what I can see in these photos he is cow hocked! Every shot shows his back knees almost touching and his rear hooves pointing outward. There may be other things but I quit looking when I saw how cow hocked he is. Good luck with your horse hunting and God bless, Peg