Rebels Goodyear
---
Rebels Goodyear AKA Boudreau is a 3 year old App gelding by Rebel Jeb StuartXGoodYears Finest he is HYPP satus is N/N. I plan on doing barrel racing on him at some point. I don't belive these are good picture's let me know and i can get better ones today if needed.
Boudreau's Pedigree
Rebels Goodyear Appaloosa
Left Side
Right Side
Front View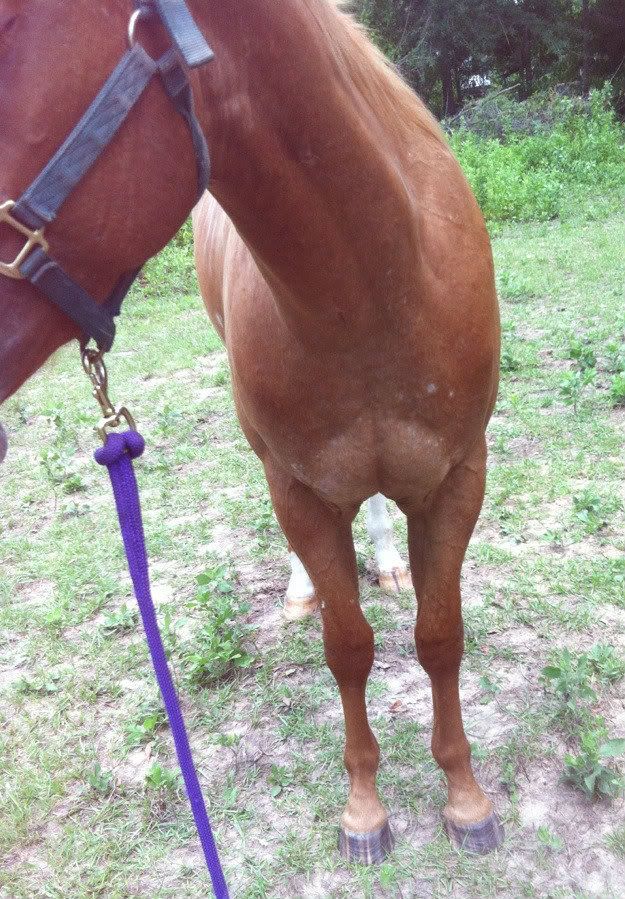 Back View
Troting
Random Picture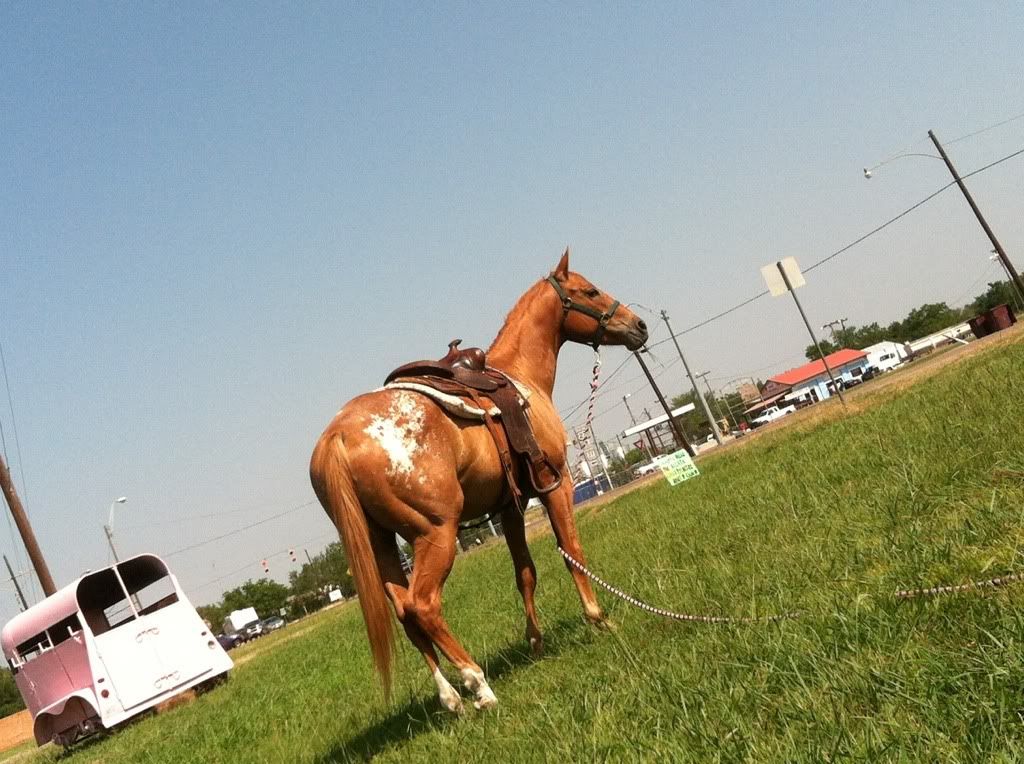 Cute little appy .. no critique from me though.
Extremely upright pasterns, long, weak back, posty legs, and not much of an engine on him. Cute spots though.
Posted via Mobile Device
he looks like he needs some weight...but i agree with the above as well as think he toes out in front. he's also very narrow in body, but in his front and then close hocks behind.
---
lover of all horses, especially morgans
part time color genetics geek lol
yes he was under weight when i got him in april, he's finally putting the pounds back on. he was on Lousiana Downs track when i bought him, the old owners where trying to make a racehorse out of him. Which i agree he isn't built for. I'll try and get some better pictures i take horrible ones.
What are you planning on doing with him? He's still young, so he should fill out more. And he'll look a heck of a lot better with muscling :)

ETA; just saw u had wrote that u plan to barrel race him. He's a cute boy, if he has the heart and spirit to do it, he should be fine :)
Posted via Mobile Device