Socks Compare
---
Here are some pics of socks looking her old age. So i was just wondering what you guys thought of her senior looking body
. Shes 24 years old.
She gets her grain & hay twice a day and she comes in at lunch time for a wet soaking of hay cubes. On top of that...she has cushings. :(
june 24 2012
Aug 16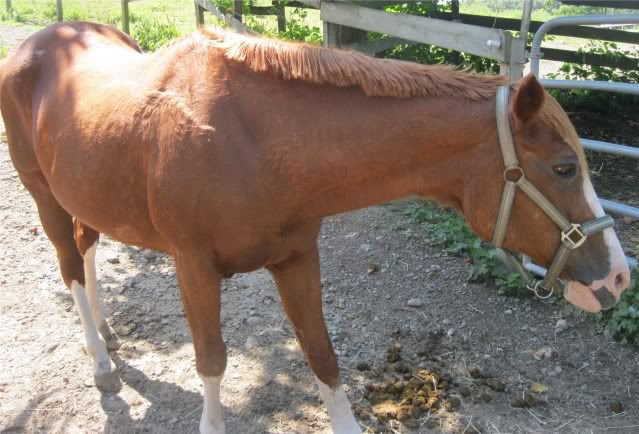 Today Sept.16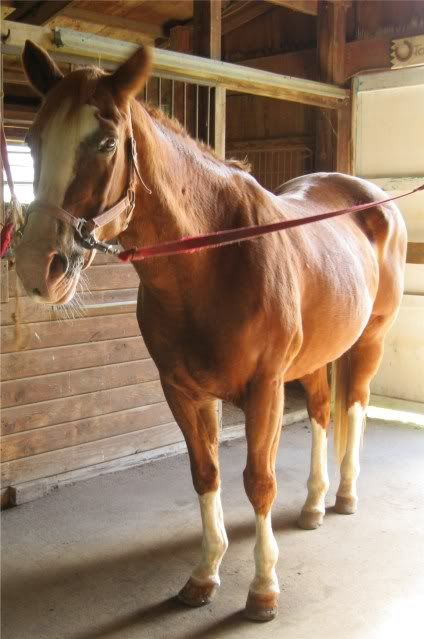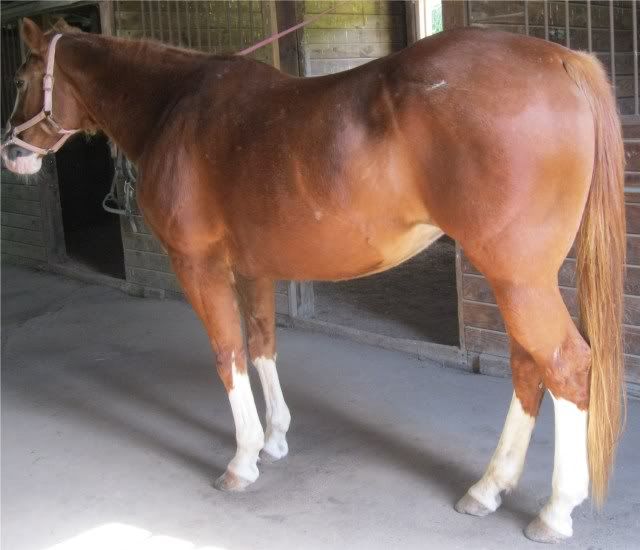 Sorry if the pics are big.
I think she actually looks really good and well taken care of. Pretty girl :)
Posted via Mobile Device
She's gorgeous and i don't think she looks her age haha, very beautiful:)
She looks great for an old girl and structurally quite good. A nice using horse I think. Can't tell much specifically from the photos, but she looks to me the type to stay sound for a long while yet.

edit; although you may want to get that saddle fitted, it's lifted at the back in that photo indicating it's either too curved in the tree for her, or the wrong gullet size. Personally I'm leaning towards tree shape but only because it looks like it's sitting nicely balanced on her back.
---
REGAL PRINCESS