Two teenage grade geldings
---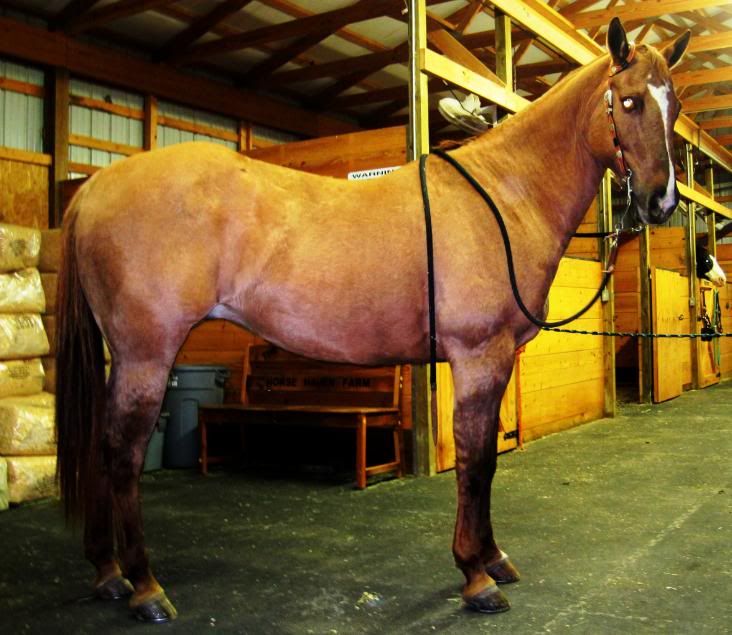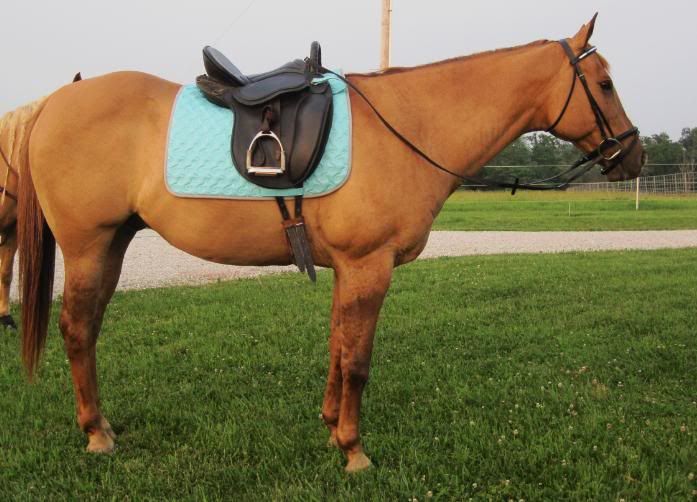 ---
Last edited by bubba13; 12-26-2011 at

02:08 AM

.
Love the colors on both!
The first guy is a bit long in the back and swayed. He also has a sharp slope to his shoulder, but other than that a rather good-looking fellow.
As for the 2nd horse, he appears a little bum high, but i can't pick out much more that is glaringly wrong ;) Nice, deep girth and legs.
---
"If a horse fails to do something that is because he was not trained to do it. If a horse fails to do something properly that is because he was not trained properly."
www.wildestheartart.com
Is it just me, or does the second boy have sickle hocks?
I'm not very good at confo, but I love your paint! He is very handsome and shiny :)I think it's funny how he is standing the same in all three pictures with his back leg back lol
Agree with the earlier statements, but would like to add that the second one has short pasterns.
---
Proud owner of ~Mana: 6yo Arabian gelding~Pearl 13yo Arabian~Danzer 14yo Arabian mare~ Tiny mini filly
equiniphile, I would say that the second horse has the opposite of sickle hocks.
My critique of him would include that his hock is set very low to the ground, and that he's somewhat straight/post legged behind. Or put another way, that he doesn't have a lot on angulation to his hock or stifle joint. (Pretty common flaw among QHs and QH crosses, and one I can live with pretty easily unless I want the horse to do dressage above 2nd level or jump very big fences.)
This is what sickle hocks, or extreme angulation in the hock, looks like:
---
Last edited by maura; 12-29-2011 at

08:04 PM

.
Seeing and riding him every day, I don't think his hocks are sickled or posty, or at least not enough to be remotely concerned about. His hind end problem originates higher up, in his stifles. They're too straight, and he has locked up on me a few times. It's worse when he's stressed or nervous for some reason, but even picking his back feet can be an ordeal because he'll kick them out toward you or yank them away rapidly. You have to be careful or else you could pop his patella out.