What do you think of these legs?
---
I know the feet need a trim. Just bought by a friend, bit of a rescue.
Also a silly question, are horses supposed to be able to lock their front legs? This mare, if you tap the back of her knees her leg buckles forward, I haven't had a chance to try on another horse, so I have nothing to compare to.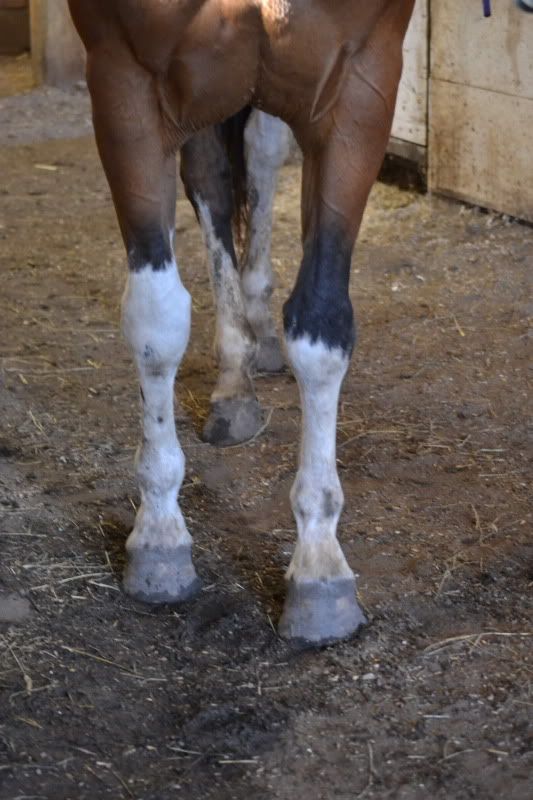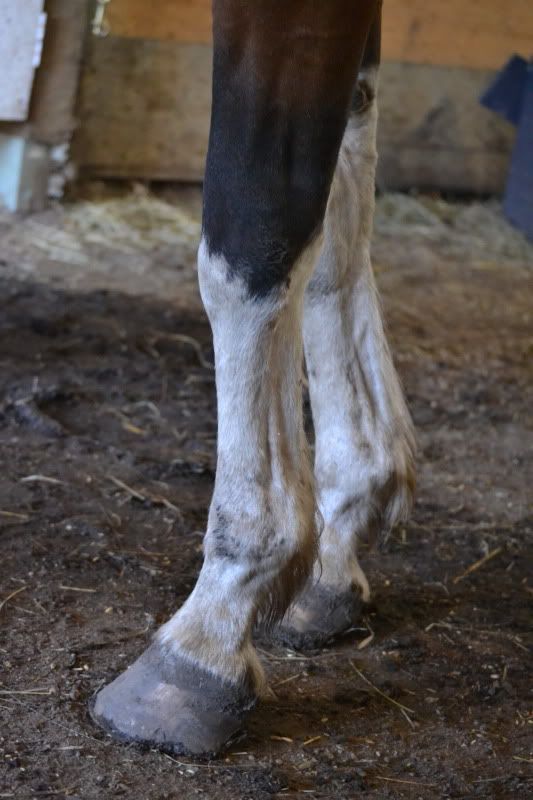 Posted via Mobile Device
Over at the knee. My trainer has a mare who was born straight but when they got her her mom wa stuffing her with better food and she shot up to quickly for her tendons and such. She is insanely smooth but after just 10-15 minutes of more then a walk her legs shake badly. Our vet said that since she's been that way so long it's all she knows so movement wise it won't cause her to trip or anything but she won't be a long distancer. He said she can go ahead and race her but my trainer is nervous to so will be taking her slow and if she shows any signs of pain, stress etc she will be pulled.
---
just a small town girl with a big town dream :]
I am assuming your friend is going to have the horse vetted. It could be his feet are bothering him and he doesn't want to put full weight down so he's not locking his leg. Definitely needs to be shod.
Posted via Mobile Device
She will be vetted, and the farrier was called the day she came home, was on vacation so is coming in a couple days.

She has nice clean legs, but is off on the left front, I think it may be because of her very unbalanced feet. Her owner would like to eventually use her for compeditive trail, but I don't know about her being that over at the knees.
Posted via Mobile Device
I am glad someone mentioned the possibility of her stance being so over at the knee due to her avoiding pain, or having had her tendons contracted from a long time of bad feet.
Any idea how old she is? Arthritis can also cause the knee/leg to get misshapen like that. If that is the case she won't be capable of much more than sitting a little kid on her back and leading them around a few minutes.
She is 9. No swelling, lumps or bumps
Posted via Mobile Device