A stock horse, by
original
definition, is a horse that is used to work stock...AKA, a cowhorse. They should look like the foundation quarter horses that have been posted above; compact, short-ish, broad, strong, and deep through the girth.
A modern day example of a "stock horse", IMHO, can be seen by looking at Aus stock horses. They are bred to have the endurance of a TB, the cow savvy of a good QH, and the build to do anything you want them to....and do it well.
Here in the US, you'll find most traditional looking stock horses on ranches and in the cutting/working cow horse/roping arena.
For example, the 6666 ranch here in Texas. They are one place that has what I would consider the definition of "stock horses", even though I don't like all their stallions and there are a few in there I would have gelded, you can't say that their horses have never done anything to prove themselves.
Performance Stallions | 6666 Ranch
However, most modern definitions describe a stock horse as nothing more than a non-gaited or non-exotic breed which includes QH, Paint, Appy, and TB.
Quote:
A stock horse, by original definition, is a horse that is used to work stock...AKA, a cowhorse. They should look like the foundation quarter horses that have been posted above; compact, short-ish, broad, strong, and deep through the girth.
This. That is how I would define a stock horse. Made to work. Listing the 6666 ranch is evil though, too much to look at. Paddy's Irish Whiskey is a personal favorite of mine and I have every intention of owning a mare that's just right to breed to him. Hopefully I find one I like enough before he's no longer standing to the public
When I hear stock horse, in addition to some already posted, I think of horses like
Cutter Bill
cutterbill.jpg
Peppy San Badger (and his sire Mr San Peppy - then the whole line back from there to Joe Reed)
peppysanbadger.jpg
Poco Dell
poco dell.jpg
Poco Bueno
PocoBueno.jpg
Leo
leo.jpg
Then there's this old man (he was around 30 in this pic) that holds a dear place in my heart. Doc, my grandpa's long gone son of Poco Dell.
Doc1.jpg
---
Life is like a camera. Focus on what's important, Capture the good times, Develop from the negatives and if things don't work out, Take another shot.
That is by far my favorite picture of Poco Dell..
---
I am Sparkly Meanie Doodie Head and I approve this message!
Real Bonanza.... hellllllllllllllllo gorgeous!!
Off topic - Looking at these photos, the horse's head is already turned a bit, is this a "western" thing? When I do photos of the TBs for clients, we want their head and neck to be straight. Sorry, my curiosity is getting the better of me.
---
Stop for a minute, open your mind, learn. You may not agree with what I say, I may not agree with what you say but we will both learn something new.
Maple, I think part of that is the fact that one of the standards for a good QH is to have a refined head, so they always turn their heads toward the camera. That has never made sense to me, though, as it often makes their necks look shorter LOL.
My filly is turning into a pretty darn good example of a stock horse(if I do say so myself
). she is registered appy, two in this pic, although she has bulked out a good bit now(almost 3). she is naturaly powerful and athletic, a gorgeous mover, about 14.2hh(still growing) and most importantly, she has the best mind and work ethic of any horse I've ever owned. If I hadnt bought her at 10 months old I would swear she was broke. Nothing phases her, she loves people and her main goal in life is to have a job.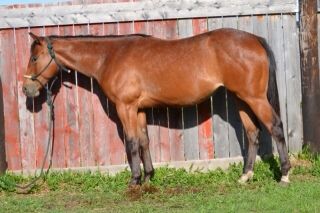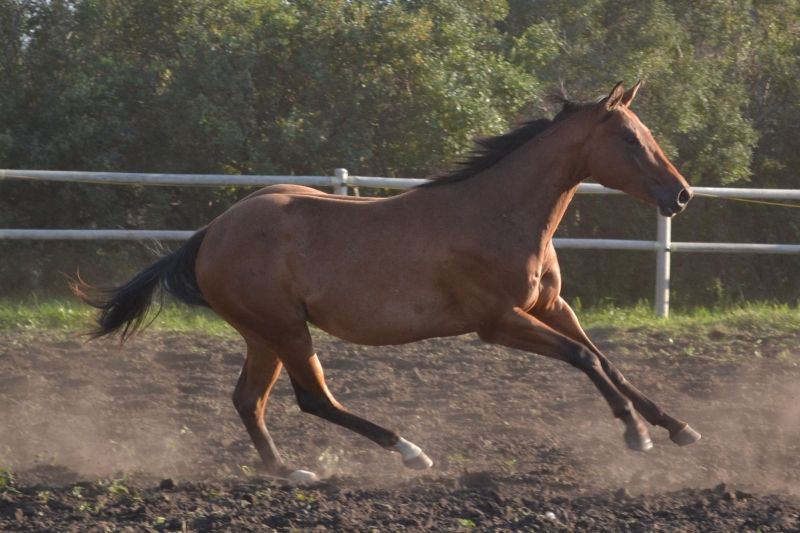 All these old hey look time guys I like, they are all big horses on short legs, look like they would carry a grown man all day and hardly notice. I love that they all have good amount of bone and big feet, nice horses.
Well, back in those days, that's exactly what they did...and what they were needed for.

Unfortunately, the need for that these days is virtually non-existent, so horses (in general) are no longer bred for that capability.
Yearling
Join Date: Feb 2012
Location: Wide Open North Dakota, USA
Posts: 977
• Horses:
2
I am in love with some of these horses posted. I'm glad to say that with enough cattle around here I know of quite a few ranchers that use good stockhorses that look similiar (but not as wonderful) as the ones that have been posted. At least some good stock horses still have a job. And who isn't a sucker for a good looking, well broke, level headed, refined stock horse that is a dream to ride? Ahh I miss my quarter horse mare...she was built like a tank on shorter legs, was cowy, and smoooooth when she hit her trot.
---
You have to learn how to fall before you can learn how to ride~