What would you do with him? (critique)
---
Ok I think I have a few good pictures that you can critique. I've tried this a couple times w no replies.
Just wondering his major flaws if any and what others would use him for. He is a 9 year old 16.3h TB gelding.
Hoping for some insight. Thanks all:)
I will post the pics below since my phone isn't cooperating.
Posted via Mobile Device
Ok last one. It was really hard getting him to hold still and not follow me. Had my 11 month old on my arms and my husband was too busy working on his truck:/
Posted via Mobile Device
From what I can see he is nice but better pictures squared up front, side and rear would truly help. He sure is tall!
Ok I will see if my husband will actually help me out the next time. Maybe tonight or tomorrow morning I can get those. Thanks for the reply!
Posted via Mobile Device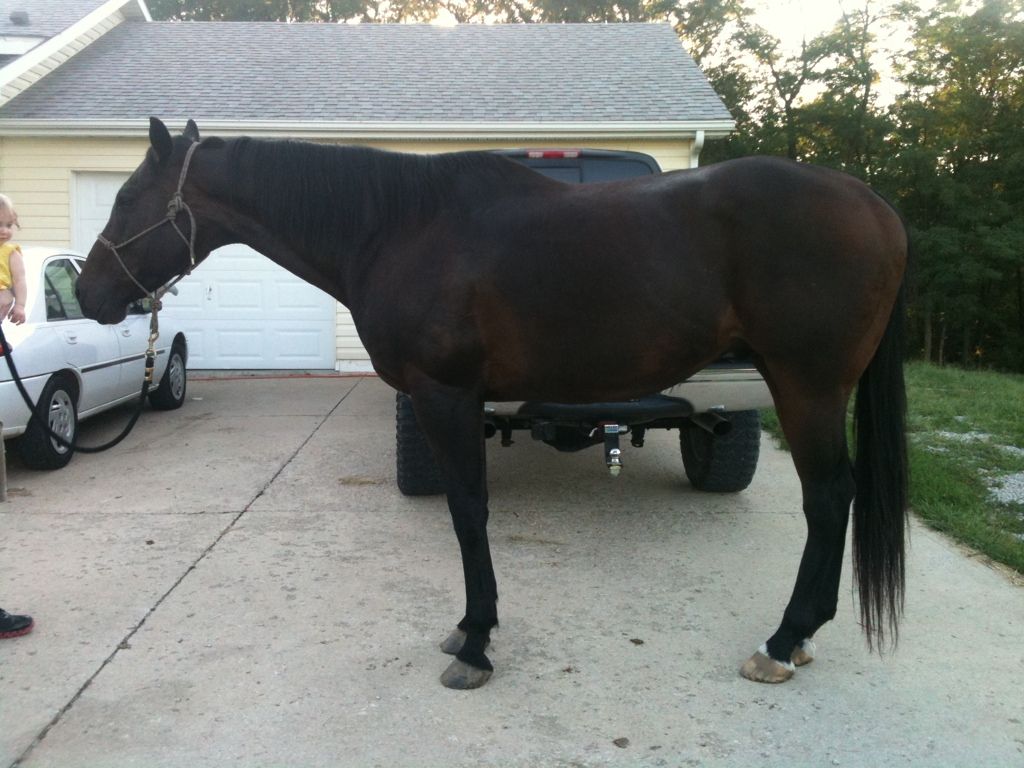 Not the greatest but the best I could get.
Posted via Mobile Device
It could be just the movement or the way he's standing, does he typically stand with his hind legs so far under him?

He's very well put together my only complaints are how far under his hind legs are and that he has pretty long pasterns. Pretty high withers and not much build on his topline. Put some muscle on him and I could see him doing anything really.

Personally if he were mine I'd teach him unmounted agility xD Just cause it's tons of fun! But he could excel in light-medium dressage, jumper, western pleasure, anything really. With those delicate legs I'd be careful pushing him into seriously high levels - but I say that for every horse.

I like that he's fairly short coupled, but that may be an illusion xD Nice long neck makes me think western sorts of stuff.

You've got a lovely boy there :)