Yearling Welsh Sec D
---
Okay, so I'm in shopping mode. I'm not great with conformation judging in the first place, but throw a yearling in front of me and I'm lost. They pop up at different rates and angles. So I'm seeking advise. Now this guy is a gelding, so we aren't concerned with breeding traits, but I'm looking for a ride/drive cob primarily eventing and CDEs. He is a September baby, so he's technically just under 12 months in these pictures and video. I asked her if she could get me a good squared picture of him standing on level ground, but until then, here's something to start with.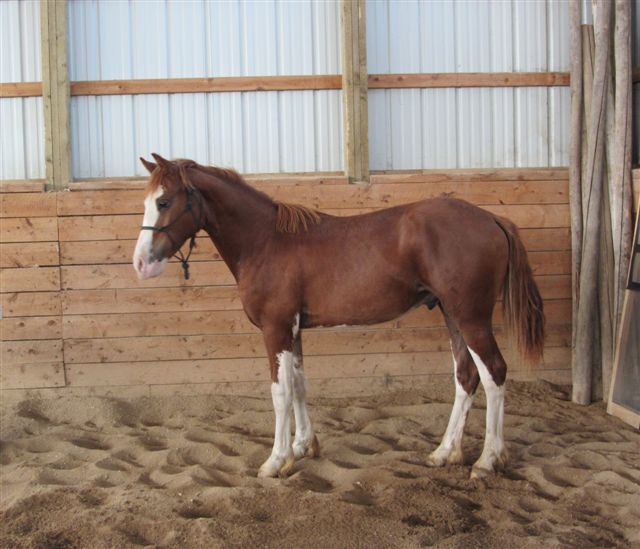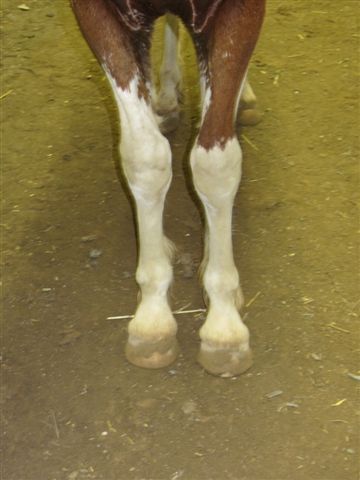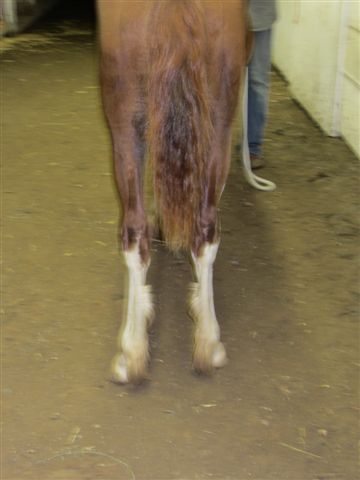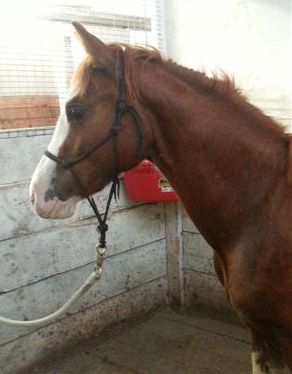 Here's a video of his movement:
Both sire and dam have good movement and appear to have fair conformation, though they have no straight conformation shots of either on the website.
So he appears to be a bit turned out in the hind legs, how would this affect him? His bum is up there, but with a yearling, his shoulders could easily catch up. I've seen nicer cobs out there, but they all have another digit to their price tags, so I'm trying to get the nicest cob I can really afford. I'm not looking to win major competitions, just have a nice hobby sporting cob I can be proud of.
Super Moderator
Join Date: May 2012
Location: CT USA an English transplant
Posts: 24,915
• Horses:
3
I looked at the breeders site and they seem to have some very nice stock - all very typey and true to breed
I would think his price is lower because he does look a bit turned out on those back legs but for what you want him for its not likely to be a major deal
Some video of him trotting in a straight line away from the camera would give a better view to judge from
Yeah, I really like his sire. Overall, none of her horses are pricey, at all. She said she's trying to cut back on numbers, so there are a lot for sale, and in this economy, if you want to sell something, you can't ask a fortune for it.

I just don't know the effects of different faults. And what faults will stay with him and what may age out
Super Moderator
Join Date: May 2012
Location: CT USA an English transplant
Posts: 24,915
• Horses:
3
Its really hard to say with some faults. The big grey that I rode for the man I worked for and a TB that we bred were both born with their legs all twisted up and neither could walk properly to begin with. In both cases it was discussed with the vets if they should maybe be euthanized yet both grew up to be totally straight - it took 3 years for the first one to look 'right'
If the owner is needing to sell then you could be cheeky and start out with a low offer - maybe even walk away if she refuses - because chances are they'll come back
Would be good to check out those back legs a bit better though - for signs of any strain to the joints if it is moving too incorrectly
I think he would suit your needs. For a welsh he is a bit longer through the head with taller ears, but still cute. Neck ties in a touch low and may be a touch short (though may be just the way he is holding it). His shoulder is quite upright, but point of shoulder is fairly high allowing him to have a fairly open shoulder angle and extend it out there more than expected on the move. He most likely will have a bit of a jarring trot to ride, but flashy in harness. Topline and coupling appear strong. Croup is a bit steep and his SI placement is a bit far back. Nice angles to hind legs and fronts appear clean. Right now he is narrow through the chest floor, but this may change as he matures. He does not toe out behind excessively (horses should naturally toe out some- if the toes are straight forward THAT is a problem). Good bone and pastern angles.

I think he would be very cute in harness.

As a general rules the legs stay the same as they age, but necks, and top lines may come together with age.
---
Last edited by Tryst; 08-28-2013 at

03:03 PM

.