Zans Swift Cash - 2yo BAY mare
---
My other baby doll. She's a June baby, so her name turned out to be "JuneBug". She's just adorable. She's super fidgety, hence the bad pictures, but we're working on it!
Zans Swift Cash Quarter Horse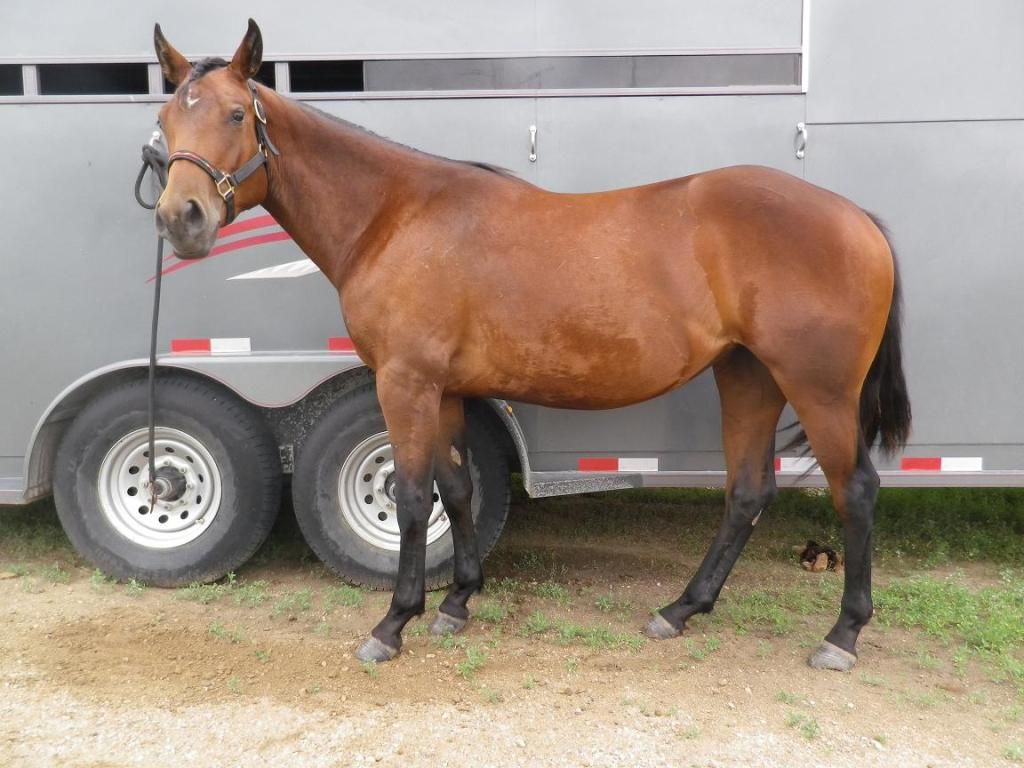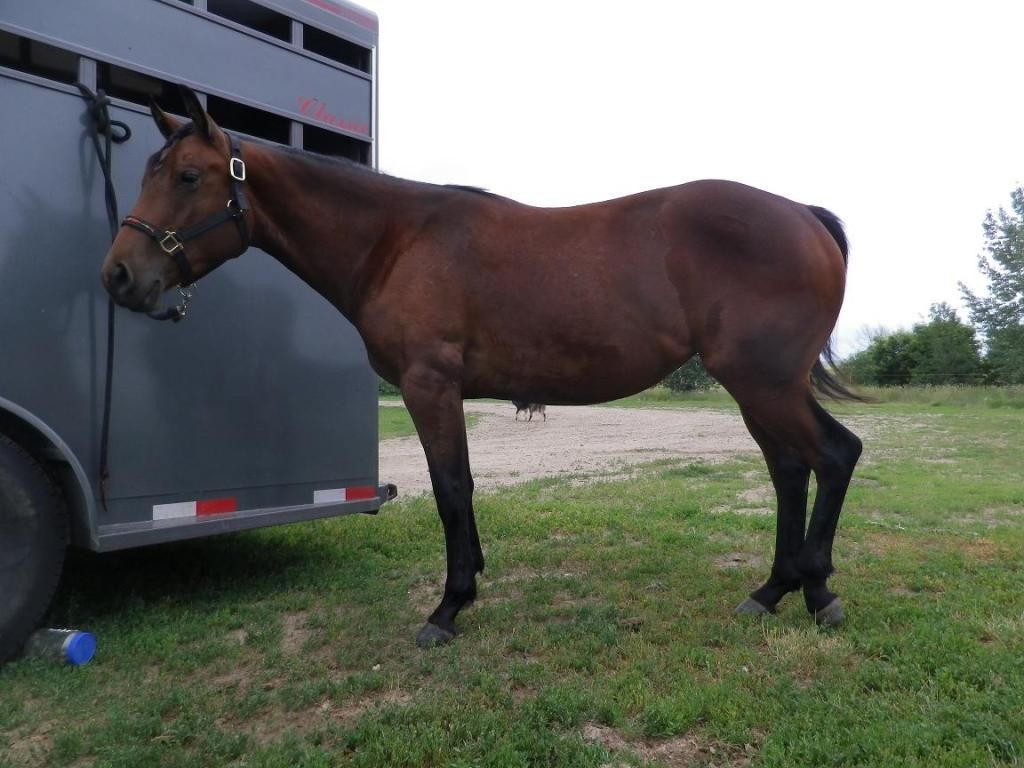 ---
Her eyes are so small...or her head is big? Maybe it's the angles of the photos...

I'm not great with conformation in general, but she looks like a decent horse.
Really nice horse. She is correct, has decent bone, correct hind leg structure, correct front leg structure and her neck is nicely set. I might like the peak of her croup a little further forward and her croup a little flatter.. it is a bit steep. She has nice shoulder angles too. She might stand a little more wither.

Love to see her working.

BTW take that last photo off.. (with her foot cocked). It does her no favors and she is such a nice horse.
---
There is something about the outside of a horse that is good for the inside of a man.
~Winston Churchill
(or woman!!!!
) Dinosaur Horse Trainer
She's a very nice mover!

I picked her out from a line of seven fillies, and I looked at conformation only, and I'm happy to know I did a good job.
---
I have a few pics to add: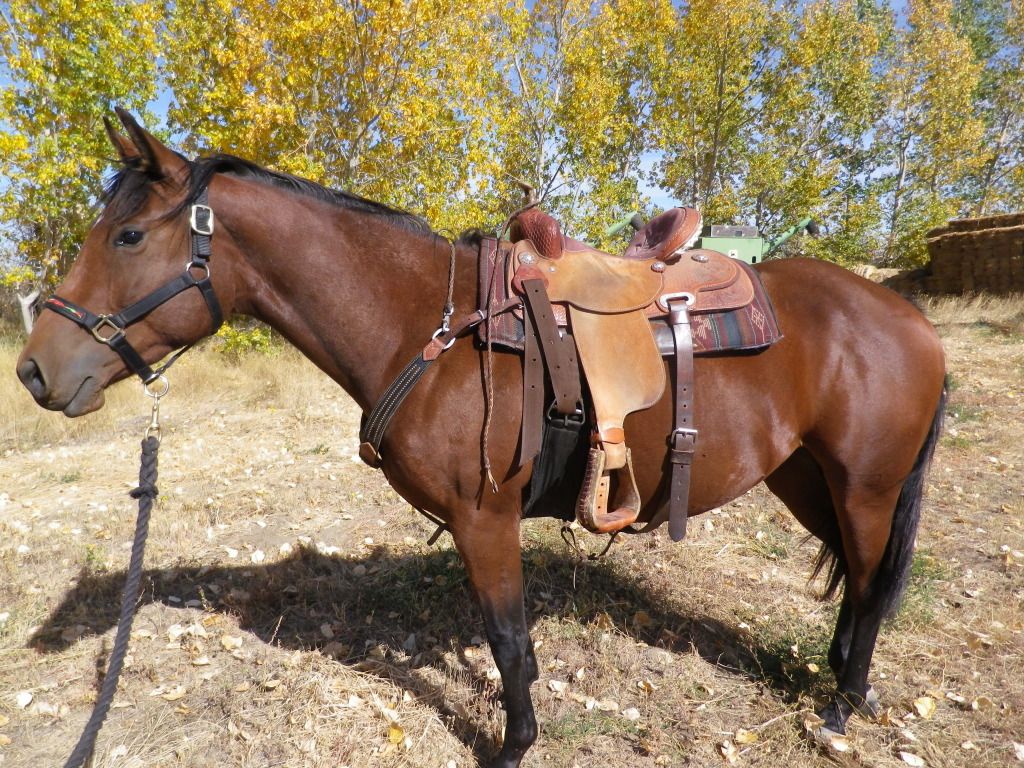 ---
Anyone?
---