Oh this is a great contest !
Here is my first entry, it is a photo of me & Hero, he was orphaned at 11 hrs. old, I became momma and raised him on a bottle for 3 months, pictured here at 1 day old...
This photo is of hero & me when he was a long yearling !
This is Hero and me when he was 3
These are of me and my Arab Stallion Spirit Thyme, he is the MOST awesome Stallion ever ! This photo was taken this past spring ( age 7 )
This is Spirit & me when he was 2 years old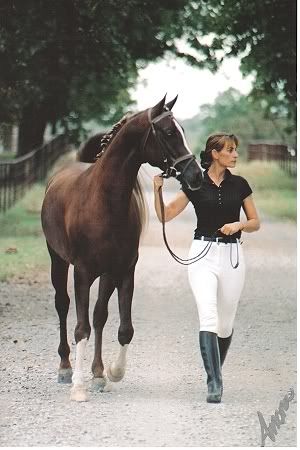 Again Spirit and me, age 2
---
Heather Travis &
Spirit Thyme
AHA National TT & PtHA World Champion
Everyone, all your pictures are wonderful! :] Keep em coming! Don't forget you can post pictures of bonds between horse and horse as well.
---
The British are coming, the British are coming!
Yearling
Join Date: Aug 2010
Location: Gold Coast, Queensland, Australia
Posts: 926
• Horses:
3
My special boy Jack who means more than the world to me. ♥♥♥♥♥
(sorry there not great quality pictures)
---
The Perfect Day-
Going to bed with a Dream
and waking up with a Purpose!
Awww LOVE your pix... you SHOULD have included your avatar pic too !
---
Heather Travis &
Spirit Thyme
AHA National TT & PtHA World Champion
Stalker and I after groundwork
My youngest daughter and Sabrina: