Quote:
Oh this is a great contest !
Here is my first entry, it is a photo of me & Hero, he was orphaned at 11 hrs. old, I became momma and raised him on a bottle for 3 months, pictured here at 1 day old...
This photo is of hero & me when he was a long yearling !
This is Hero and me when he was 3
These are of me and my Arab Stallion Spirit Thyme, he is the MOST awesome Stallion ever ! This photo was taken this past spring ( age 7 )
This is Spirit & me when he was 2 years old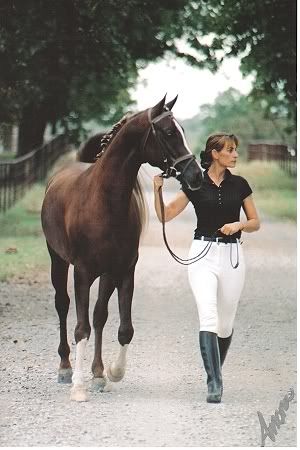 Again Spirit and me, age 2
GORGEOUS horses!!!!!!!!!
Quote:
GORGEOUS horses!!!!!!!!!
Aww Thanks !
---
Heather Travis &
Spirit Thyme
AHA National TT & PtHA World Champion
This is my boy and I, spending some quality time between classes.
The first is of Toby Keith and me, and the second is of Snickers and me.
---
Do not go where the path may lead, go instead where there is no path and leave a trail...
Not the best or most scenic picture but i think theirs a nice feel to it :)
and its of me and my boy- Hugo <3
This is our winter wonderland shot haha :)
---
There is something about the outside of a horse that is good for the inside of a man. - Sir Winston Churchill
---
Last edited by Kay26; 09-29-2010 at

03:17 PM

.
????
I thought we were only allowed TWO photos....
---
Challenge me, Dare me, or even defy me. But do NOT underestimate me...
For on the back of my horse nothing is impossible!
Yearling
Join Date: Aug 2010
Location: Gold Coast, Queensland, Australia
Posts: 926
• Horses:
3
Quote:
????
I thought we were only allowed TWO photos....
Same...
---
The Perfect Day-
Going to bed with a Dream
and waking up with a Purpose!
The 1st pic of Chevy my horse ive had for 8 weeks and Dickie ive had for about a year....
Dickie was giving Chevy a favor by scratching his itch.. I love my boys :)
The second pic is of Chevy and Cookies and cream.. they use to be paddock mates and shared every drop of food with each other..
---
We dont whisper to horses we listen to them.
William. One after a nice ride out and one of us both concentrating very hard on our dressage moves! Failing but trying all the same!
---
Keep your feet on the ground when your head's in the clouds.