Green Broke
Join Date: Jan 2010
Location: south of nowhere, north of nothing
Posts: 4,643
• Horses:
6
Oh good, I can finally use some of these photos :) I'm hoping it's okay to have more than one, since others have more too?
1. Reining
2. Barrel Racing
4. Competitive trail riding
Rebel during our first and last competitive ride.
5. Western Pleasure
We should have Roping, Western Horsemanship, Trail, and Penning/Sorting added to the western list. c:
---
Pssh.I didn't pick up the wrong lead
It's called a counter canter...
...A very advanced maneuver.
English - Equitation
---
Theatrical Affair - "Theo"
Feb. 6 ' 2009, 16.1hh, black Thoroughbred gelding

Showjumping
---
Showjumping :)
Lol, the last one counts right?
Bareck and bridless?
---
" You know you're a horse person when you walk past someone and instead of saying 'excuse me' you poke them in the ribs and say 'over' "
This is not of me, but the man who 'trained' me to ride lol. My mother took this pic.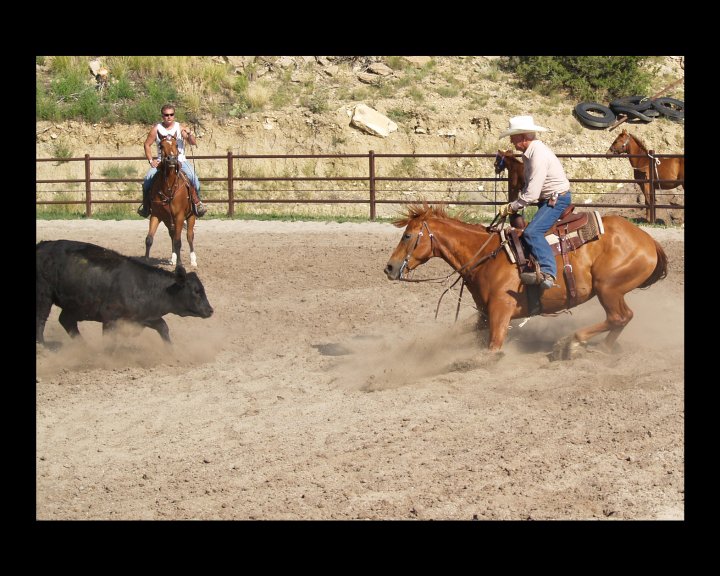 This is Tommy Francois on Teach me to Ricochet
Great Pictures everyone!
---
Don't Flatter yourself Cowboy I was looking at your Horse

LORI

When does this contest end?
---
"Horses are the best medicine for the soul"
!~*~Horses4Healing~*~!
Quote:
Originally Posted by
Horses4Healing
View Post
When does this contest end?
the original poster said the pics had to be in by june 30th... im just wonderin when the winner will be picked.
---
It may not be easy getting there, but once your there you relise it was worth it.
Contest
---
---
Last edited by alittlejohn; 07-19-2013 at

02:04 PM

.