Bad to the bone horse photo contest!
---
I looked around at the contests and they are often about the prettiest, nicest horse. I think it's time we gave the sassier horses a try. From the possessed old schooling ponies to the fiery 3yo OTT rescue, anything. This is meant in jest, no horse is truly awful or bad of course. Now, show us the horse that gives passing children nightmares! The contest will close on the 29th of January, when a poll will be created to determine the winner (poll will close on February 4th). Maximum of 3 different photos, 1 horse only. Please specify the name of the horse you post.
---
"The trouble with the world is that the stupid are certain and the intelligent are full of doubt"
-Bertrand Russel
---
Last edited by roro; 01-10-2010 at

02:06 AM

.
Name: Abbe
She has fangs! haha
---
"May your trails be crooked, winding, crooked, dangerous, leading to the most amazing view" -Edward Abbey
This is my OTTB, Tuff. He is very food aggressive toward the other horses. This is his "look" to my big mare who is in the pasture next to him. (sorry about the quality..it was cold and raining!)
This is my devil pony Penny
---
There is something about riding down the street on a prancing horse that makes you feel like something, even when you ain't a thing. ~ Will Rogers
Here's my boy Dobe.
He was a little grumpy after his bath.
And here he is picking a fight with someone twice his size.............and winning.
Gotta love the telephoto lens! I wasn't close to this little show at all!!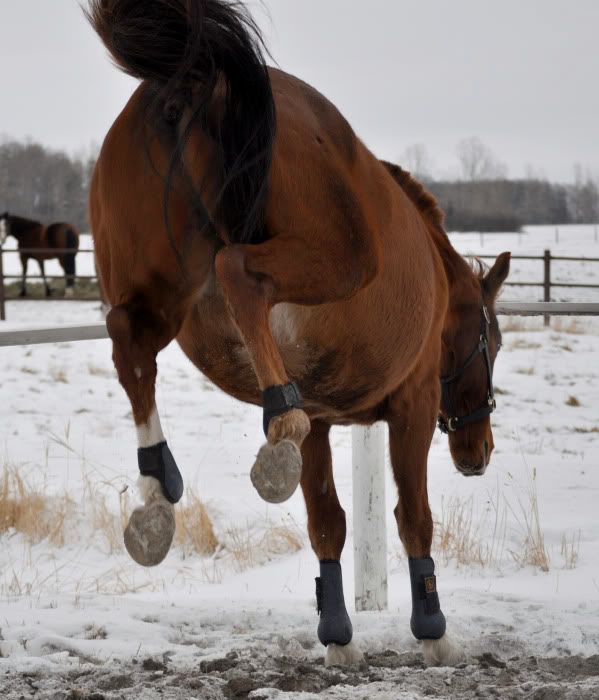 ---
The lovely images above provided by CVLC Photography cvlphotography.com
lol, yeah - cause my horse is so mean. ha ha ha ha.
Here are some shots I caught of him with a buddy: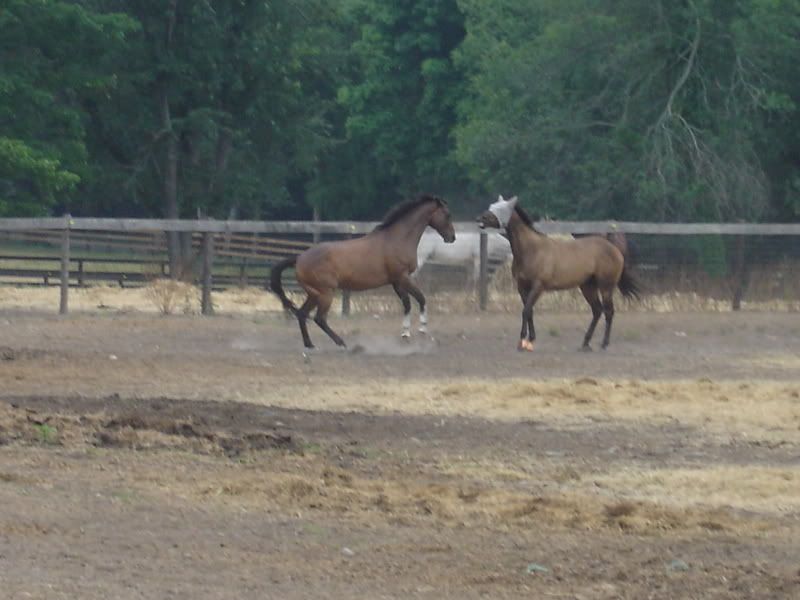 ---
Here's the only two we caught of Tater in the act... Look at his eye in the first one!
---
Costa not holding back any of his feelings :P
haha class pic!
---
a silent night,wen friends are few,I close my eyes nd tink of u.A silent night,a silent tear,a silent wish dat u wer here♥ Is maith liom cąca milis:) lol