Beautiful Mare Contest
---
Finally I'm hosting a contest!

This contest is sort of like a tribuite to all the gorgeous mares here on Horse Forum. It's a fairly simple contest with very few rules. Have fun everyone!

Rules:
1. Photos must have been taken by you or be of you with your mare.
2. No more than 3 photos.
3. Please make sure the photos are clear and that the horse is mostly visible, not blurry, etc.
4. I will not accept photos after the deadline.
5. After the deadline I will put up another post for voting.
6. It must be your mare or a mare you lease or ride. Please don't post a photo of your friends mare.
7. I know it's obivious but only photos of mares are accepted.
8. Minimum age is 3, no fillys allowed.
9. There will be a first, second, and third place winner. Each of them will get a special prize from me.
10. Have fun!

Prizes:
These prizes will be made by me and will take time.

First Place: A full body drawing of your mare.

Second Place: A half body drawing of your mare.

Third Place: A head drawing of your mare.

Deadline: Sept. 23, 2010
---
-Horse racing is my passion-
Athena:15y Palomino QH & Shirley's Brittney:8y Bay OTTB
Here are 3 pics of my 3yr old mare... L A Malibu Maui... AKA Roxy:
14840120.jpg
6541.jpg
Ready for the Christmas Parade.
0.jpg
---
Many people have sighed for the 'good old days' and regretted the 'passing of the horse,' but today, when only those who like horses own them, it is a far better time for horses. ~C.W. Anderson
Heres Rosie-Square-Butt. Big and beautiful!
Cori, I really, really like that mare. Even though she's hugely obese, she's still stunning. Once she gets back into shape, well, don't come looking in my pastures if she disappears.....
Cowgirl140ty: Roxy is gorgeous! I love her appy markings so pretty.

Corinowalk: Rosie is stunning! I have a thing for drafts and their bums. lol Love her dappleing too.
---
-Horse racing is my passion-
Athena:15y Palomino QH & Shirley's Brittney:8y Bay OTTB
Here are my 3!
First, is of my horse Molly, the 2nd is of Chico & the 3rd is of one of my aunt's broodmares, Saphire!
---
"If a horse fails to do something that is because he was not trained to do it. If a horse fails to do something properly that is because he was not trained properly."
www.wildestheartart.com
Here are my 3 photos :)
1st is my gypsy cob mare - Romany girl
2nd & 3rd is my fell mare - Darrenvale Darcy
Ill tell ya one thing about her, SR. Shes got heart. A horse that was allowed to get that obese should have more quit than go. Not her. She *wants* to work. The only trouble is finding a saddle that fits her *and* me. Were both on the bigger size!
Heres 3 pictures of my mare Gypsy :)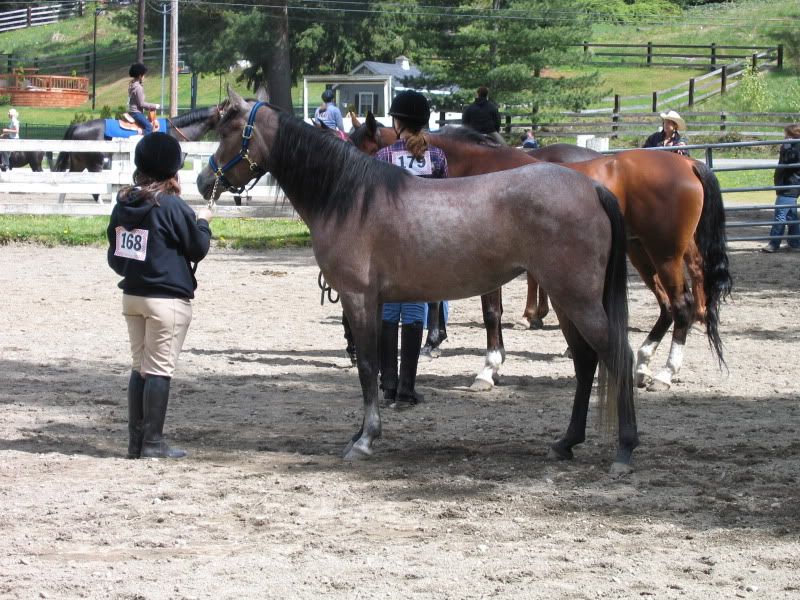 [