+ morgans. Can anyone else think of a breed I left out? If so, add it. Apparently my brain is not with me.
---
"Horses are the best medicine for the soul"
!~*~Horses4Healing~*~!
Started
Join Date: Jan 2012
Location: An English Girl living in beautiful Alberta, Canada
Posts: 1,606
• Horses: 0
What no Canadians?
---
Get up, get going, seize the day. Enjoy the sunshine, the rain, cloudy days, snowstorms, and thunder. Getting on your horse is always worth the effort.
Here is my entry.
Quarter Horses:
Saltys Red Rock, 2006 AQHA gelding
Portrait




Conformation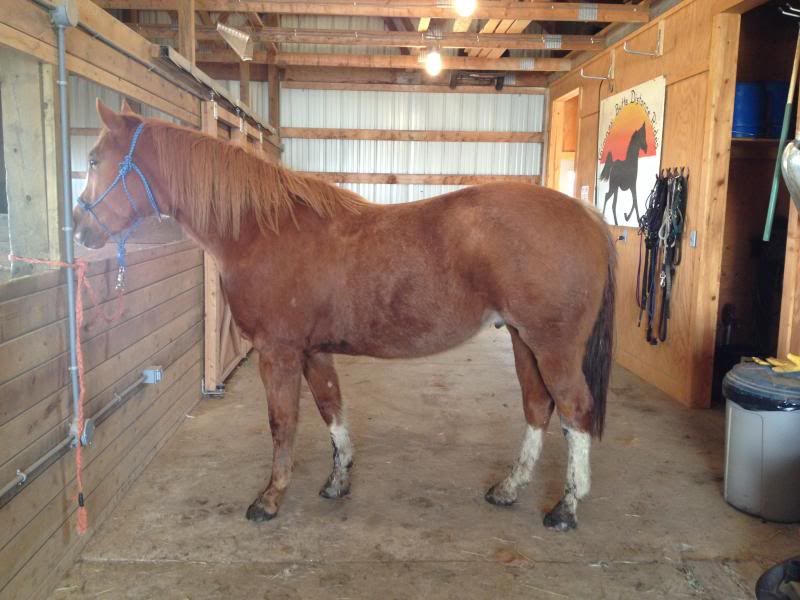 Performance
---
∞•*˚ Βгįťţαňγ ˚*•∞
It is not enough to know how to ride; one must know how to fall.
Standardbred!
---
"The barn taught me passion... Not the passion of winning-but rather the passion that you feel when you have nothing left but your love of something. The passion that is there when exhaustion steals your strength and frustration takes your hope."
Paint
Performance (May add another later xD)
---
The sensitivity of the internet baffles me.
Arabian: LS Iroq, 1997 Polish Arabian gelding
(In order of appearance):
Portrait
Conformation
Performance
Mixed breed :)

Portrait

Performance

Conformation
Here's pictures of my Quarter Horse on her 2nd birthday. She is a trail horse, so I submitted a picture of my daughter riding her on the trail
---
Customcanines
Appaloosas!! You left out Appaloosas :)
---
EQUUS KEEPUS BROKUS