Best Western and English horse and rider!
---
This contest is for the Best western horse and the best english horse. It should represent either discpline.
Rules
*must be in full tack
*maybe in motion or not
*pics only
*must have rider
*please state western or english and the event (reining,jumping,etc.)
*may enter 2 pics
*places are 1,2,3,4.
*1 and 2 will recieve a cool edited pic of there choice.
I will judge on Feb 28! Have fun!
---
Live to ride. Ride to live.
Starlite: western/barrel racing
Starlite: english/flat work
---
passion is when you put more energy into something than is required to do it. it is more than just enthusiasm or excitement, passion is ambition that is materialized into action to put as much heart, mind, body and soul into something as is possible. // <3 starlite - dream - lady - georgia
Western Pleasure: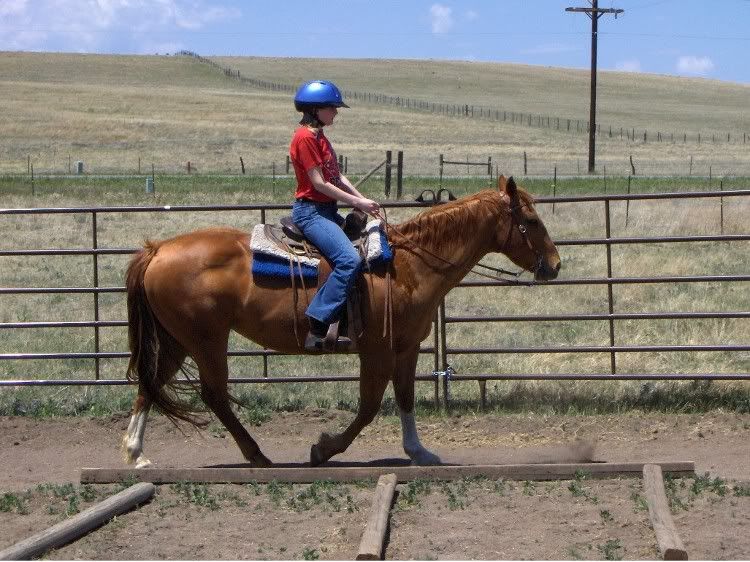 English hack/hunt:
---

Equestrian, computer person, photographer, graphic designer...
I know who I am, who are you?

Sonny: English Flatwork. (trotting)
Sonny: English jumping
---
Sonny-13 yr. old Qurab Gelding
I need at least 3 more entries! So I am extending the contest til March 3
---
Live to ride. Ride to live.
Denny: Western/Roping, Ranch branding.
Dobe: Western, Roping/Ranch branding.
---
"I am not what just I am - I am who I am not yet" (M. Heidegger)
I am going to enter but need to find pictures.
---
Last edited by Horsel02; 03-03-2010 at

11:01 AM

.
---
"Did I not just use the word 'puzzling'?"