Ok well I will post some of the horse that I ride. He isn't really mine. My friend rescued him almost two years ago...I think maybe it was only a year and a half I am not sure.
Before:
After
Honey's transformation
---
The first 2 pics are from her first day here - June 1, 2009. They don't really show all of the rain rot that she had.
The last 3 pics are from 2 months later.
Of course, the biggest transformation is in her personality - from being somewhat afraid of people to running to us for attention!
---
I was normal...then I got a horse.
pennellipi before
and after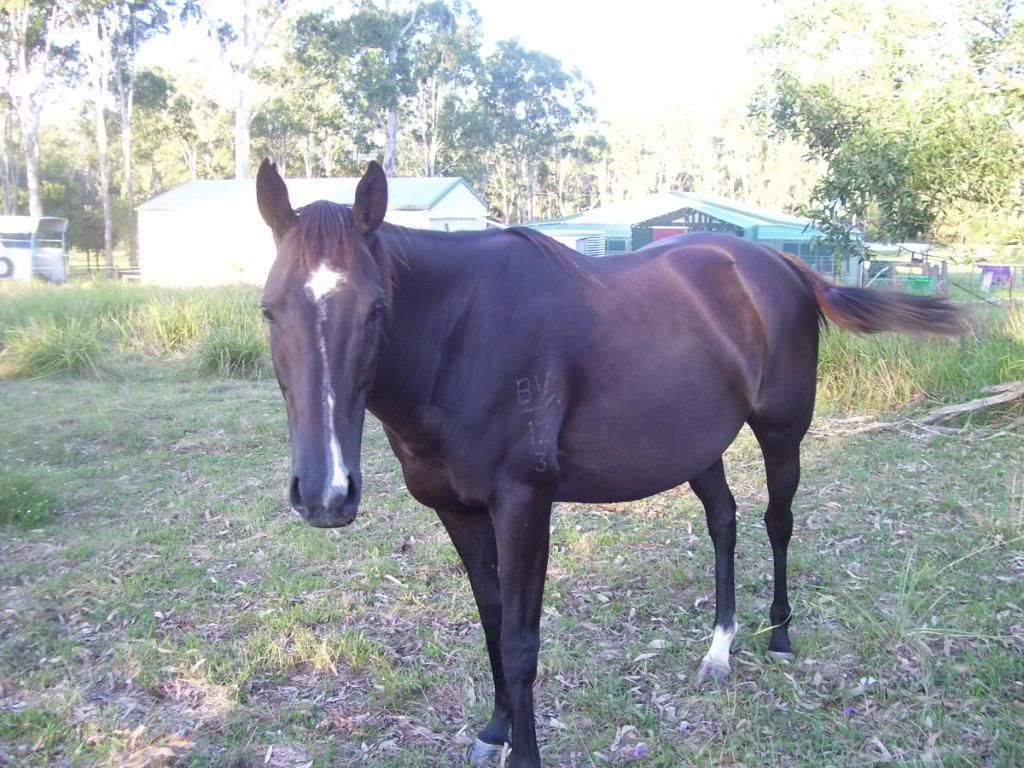 Chucky before - he was way worse than this but i didnt take any pics of it cause it was too depressing... this is when he really started showing some improvment!
and after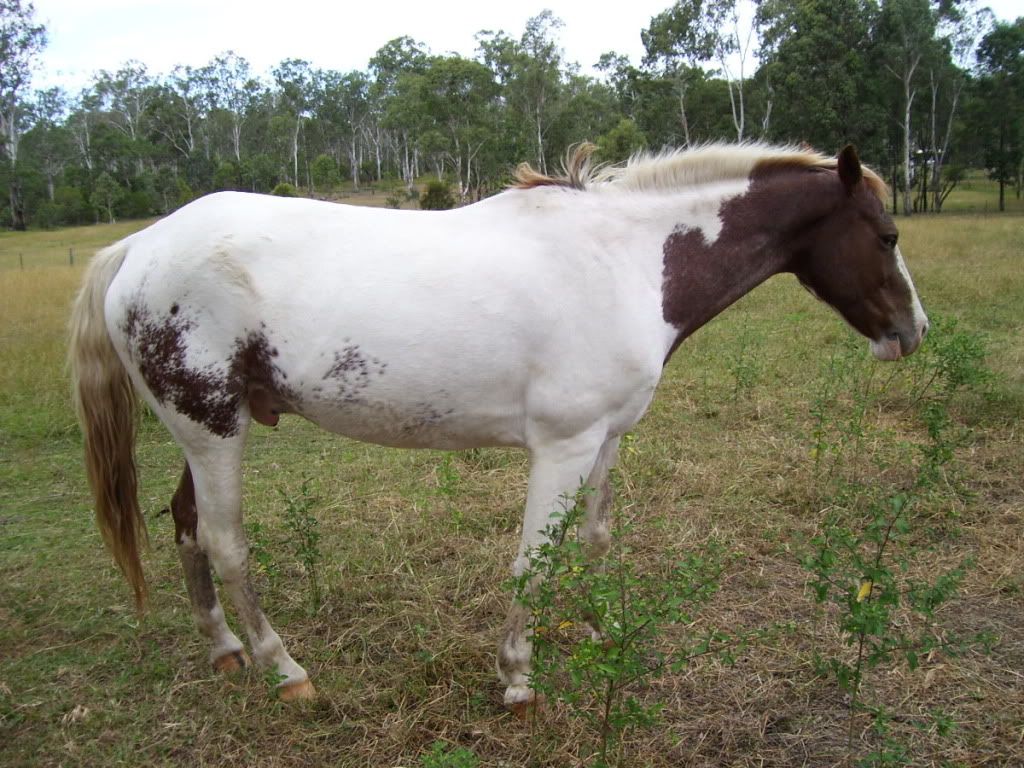 ---
Horses lend us the wings we lack
Classy May 30, 2009....obese
End of August 09
Sept 5 2009
I love Chucky! Gorgeous!
---
I was normal...then I got a horse.
Here is mine. Katie is a 20 year old one eyed mare that was taken from the home she was living. Long story short my friend was able to rescue her but not keep her so she called me and Katie came to live with us. When she was taken off the trailer at our house she was so weak that she collapased half way on and half way off the trailer and was lifted to the ground. Vet came and found her covered in lice from head to hoof (when you got her wet she looked like a flea bitten gray it was GROSS) Here is Katie about 2 weeks after we got her, it was to depressing to take pics of her the day we got her we did not think that she was going to pull through
Feb 2009 still had her scraggly winter coat
March 2009 - a few weeks after the above pic was taken the lice was being hard to treat so the vet said shave off her winter coat, and where shocked to see how thin she was under that winter coat
June 2009
July 2009
and August 2009
WOW, there are some major transformations. Katie looks great!!
---
The outside of a horse is good for the inside of man.........unknown

Test ride: Aug 2008
This Year: Taken July 2009
---
Grooming - The fine art of brushing the dirt from one's horse and applying it to your own body.
Quote:
I love Chucky! Gorgeous!
hehe thanks! he is gorgeous! he is the best horse in the whole world!!! i love him soooo much
<3
---
Horses lend us the wings we lack