Quote:
Jazz is welcome to come visit me ANYTIME
hehehe my girls would fall in love!
well, he does like the ladies!
My TB mare just LOVES him!
#5 most unusual marking (his name is Thunder) he has a lightning strike
Jazz is so lush! Can I change my pics?
---
RandomRider
---
Pssh.I didn't pick up the wrong lead
It's called a counter canter...
...A very advanced maneuver.
#4... This is the best picture I could find to show her color...
Best Paint (pearl with lauzil)
Best Applossa (Joker stallion)
---
I Dont Love To Ride I Live To Ride
For 4. Best Solid Color
---
4. Best Solid Color


1 - paint/pinto
Best solid color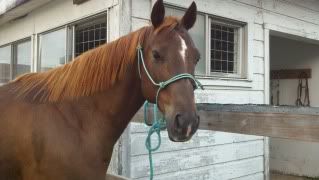 Most unique markings - His blaze and snips are mirror images almost.
---
~*~Never approach a bull from the front, a horse from the rear or a fool from any direction. - Cowboy saying~*~