My sweetie, Sandie
---
"The times when you have seen only one set of footprints in the sand, is when I carried you..."
Here's Sam's laughing shot...perfect timing!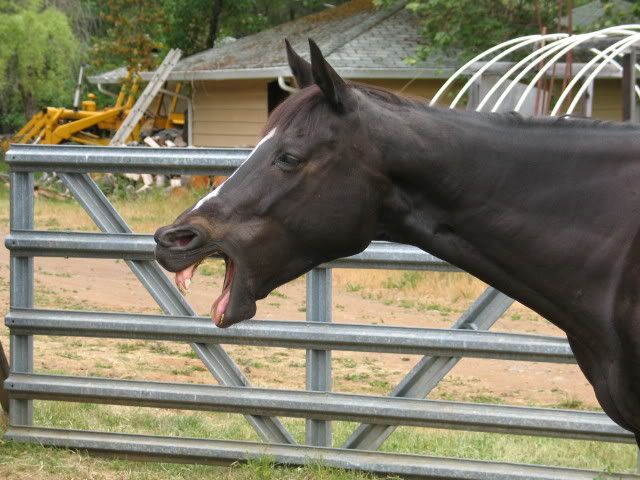 William..he's saying, "Whatcha doin'?"
---
"Horses are proof that God wants us to enjoy life"
SAVE THE MUSTANGS!!!!
awww gorgeous pics every one!!! keep them comming!! This is going to be hard lol
1. Eddie, Sorrel Sabino Overo Stallion and Dixie, Bay Quarter Horse Mare



2. JJ at 5 hours old! He used to lick the milk off his mouth like a baby!
I'll Play! Here are some pics of my Arab gelding Prince...
---
~ Starline Stables ~
Those are great photos! Here is one of T'sai:
here we go, the first is ben my belgian and abbey our arab cross mare and the second is my big boy ben trying to figure out why i was on the floor lol
Picture 103.jpg
Picture 189.jpg
2 of my three boys
---
The daughter who won't lift a finger in the house is the same child who cycles madly off in the pouring rain to spend all morning mucking out a stable. ~Samantha Armstrong

here's mine!!