View Poll Results

: Who had the cutest foal?

Susan Crumrine
3
23.08%
DisneyCowgirl1901
0
0%
Britt
1
7.69%
Equus717
1
7.69%
CloudsMystique
4
30.77%
SmoothTrails
2
15.38%
greyshell38
0
0%
AlmagroN
1
7.69%
Domino13011
1
7.69%
ChevyPrincess
0
0%
Multiple Choice Poll. Voters: 13. You may not vote on this poll
Cutest foal contest!
---
I know there has already been one of these but that was in January and I know there are a bunch of new little foals out there!
Post ANY pictures of foals. They have to be under the age of 2 and they have to have been born on your property. The foal can be 26 now it doesnt matter, just the pictures have to be when the foal was young. I will set up a poll in three weeks. 10/23/09. Get posting!
---
Mystique:
Spot:
I don't know her name:
the black and white filly is Windy. :)
and the paint colt (looks tri-colored in pictures....turned out chocolate and white) Is Mr. Big Stuff

They are full siblings, and he is our orphaned colt :( They are both wonderful. Their mother, Tinkerbell, passed on a wonderful attitude.
Yay babies! Here's Mana!
---
Proud owner of ~Mana: 6yo Arabian gelding~Pearl 13yo Arabian~Danzer 14yo Arabian mare~ Tiny mini filly
here are some babies!
La'Don Belle
Dynamo Jin
Poor Doc Hall
STELLA!
these are the only pictures i have. haha
My foal is coming guys!!! Post as soon as I have pics!!! lol
Ah yes thats right! When is she due?
This is Indy then: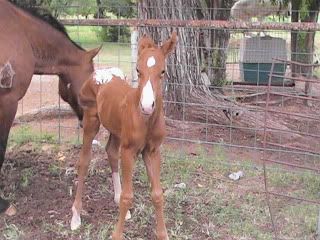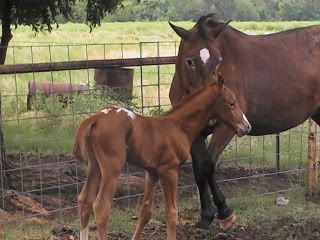 This is Indy now:
---
Lettin' the cat outta the bag is a whole lot easier than puttin' it back. -- Unkown