I've made a lot of eye shot, I love it
I only upload my favourite one :)
---
If I say weird sentences it's because I'm learning the language, I'm not going crazy
Please stop using flash
The poor horses, just get in better lighting.
---
Whatever course you decide upon, there is always someone to tell you that you are wrong. There are always difficulties arising which tempt you to believe that your critics are right. To map out a course of action and follow it to an end requires courage.
Dixie our TWH...
---
Hi,

This is Dixie's right eye upclose!
This was taken at night, but I think it looks cool. I have more, but I have a really slow computer, so I'm not gonna put them up. If I put pictures up I go to a friends house that has Wi-Fi and use it. Thats what I'm gonna do when the baby comes!!
sorry, anyways. A pic. lol
---
To keep up with myself and my horses, the ups, downs, training, and shows, click the picture of me and Atty!
BLOG
ok so im guessing we are re-entering, not that this contest is going very far. good cause i have some better ones! lol!
chucky, ive always loved this pic!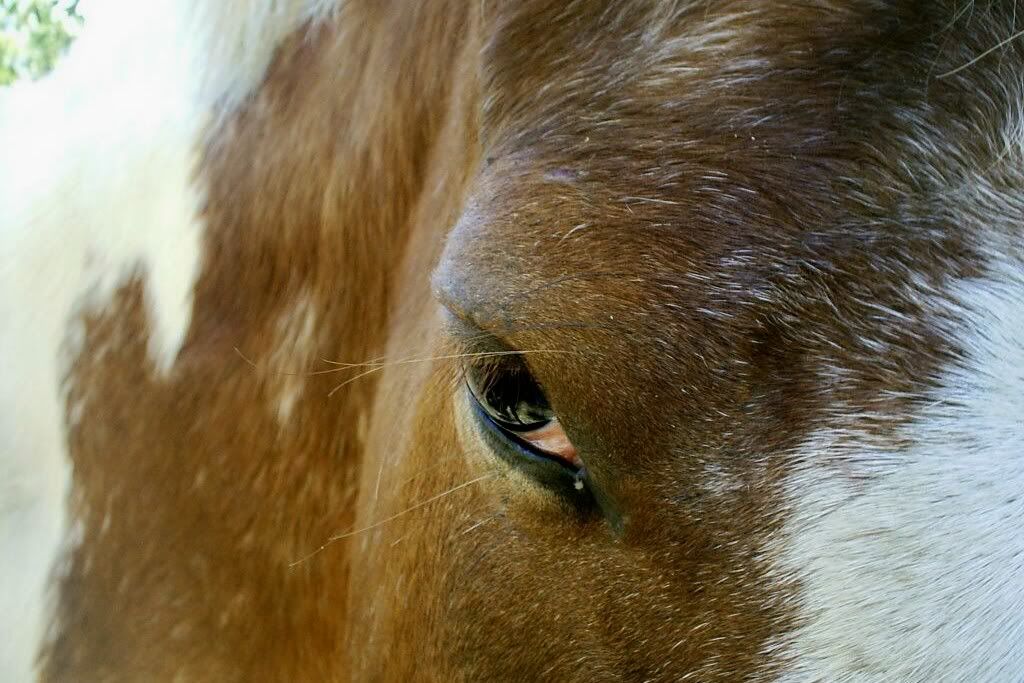 Pennellipi, I love the reflection!!
---
Horses lend us the wings we lack
eye shots are awesome speshally if they are wall eyes
Ginger, Molly, and Sheena
---
I was a dreamer
Before you went and let me down.