Yearling
Join Date: Jun 2010
Location: Bucharest, Romania. Eastern Europe
Posts: 1,079
• Horses:
1
Face to Face Picture Contest
---
Hello :) My first contest, please say if you notice something wrong
Contest opens on: 25 June
Contest closes on: 3d July

Rules:
Maximum 3 photos / entry
Maximum 1 entry / contestant
Picture must show the horse + owner / handler facing each other :)

Not necessarily a headshot
Not necessarily you / your horse in the picture, but it should be a picture that you took or of your friends, family etc at least ( no googled ones, I mean)

best of luck!
Here's an picture of me and my old mare, Ms. Lola Mae.
My Mustang mare Rebel and I (not really facing each other. . . but face to face, for sure!)
My boyfriend Jace & Trojan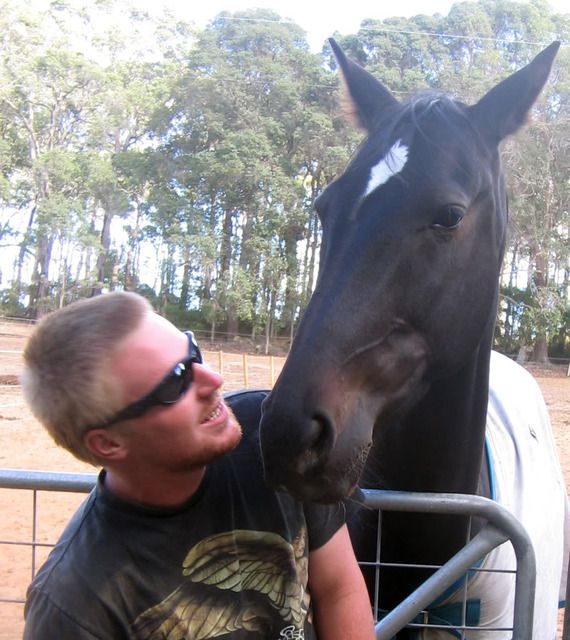 Jace & Phoenix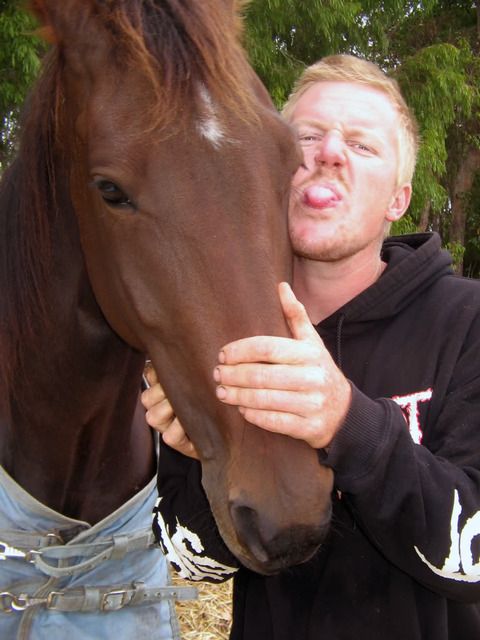 My Mum & Fanta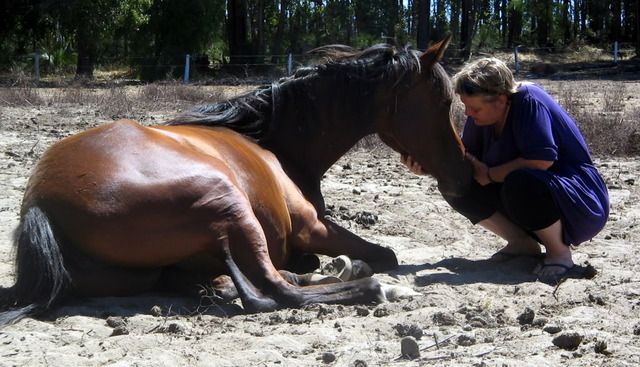 ---
Flirt-Hugo-Phoenix-Romance-Fanta-Nippa-Shiloh

Trojan 09.11.02 - 26.10.10 // Kody 01.09.89-25.06.12 // Rex 05.11.95-21.12.12

This is a picture of Gidget and I when I first got her.
This is Gidget with my mama :)
And this is Gidget and I around Jan I believe.
Spy - Thoroughbred.
Wonderful gentleman who taught me so much about being brave.
Absolute dream to handle.
Belonged to my coach but I was able to work with him for 2 years before he found a forever home.
He was much better suited as a one person horse.
Sam - Dutch Warmblood who I absolutely adored.
I only got to ride this fellow for a year or so, as he belonged to my coach and was sent off to do Children's Hunters.
He is now permanently retired, and receives treats from me every so often.
Belle - Standardbred. My first horse of my very own.
This was only an hour after she arrived and became mine.
After only two months, the level of trust between us is almost incomprehensible.
Yearling
Join Date: Jun 2010
Location: Bucharest, Romania. Eastern Europe
Posts: 1,079
• Horses:
1
These are all beautiful pictures :)

Keep them coming.

There's something about mothers, isn't it? :) They seem to be able to send out that gentle emotion of caring for someone, even through a photograph.