Feb Photo Contest - Best Scenic Equine Photo
---
Bear Paw Photography's Monthly Photo Contest
Each month there will be a different theme that you may enter a picture in. The winners will be chosen by me based on photo composition & subject matter.
FEBRUARY'S THEME: BEST SCENIC EQUINE PHOTO
Deadline: Feb 28th
Here's what you need to know:
Rules
-You may enter
1
photo per month. Anyone who enters more than one will be judged only on their first entry.
-You
MUST
have taken the photo yourself, unless it is a contest that involves you on your horse
-You may enter edited pictures but they must have been edited by you
-I reserve the right to PM any member and ask them why they feel a certain picture fits that months contest.
-Please
do not use links
! The actual picture needs to be on this thread!

Length & Deadline
-The next months contest will be posted sometime in the last week of the current month. Entries may begin as soon as the contest is posted.
-All entries MUST be posted by
MIDNIGHT CST
on the last day of the month. Anything received after that will not be judged.
-Winners will be announced within one week of the contests end.
Awards
-All first, second & third place winners will receive a printed award that is suitable for framing.
-Winners will be PMed to find out what name(either real name or forum name) you would like on the awards.
-Occasionally there will be other prizes available to the winners. Any of that information will be posted at that months contest page.
-Please give me until the following month to get your awards mailed(If you win the Jan contest, please give until the end of Feb to get your award).
-Awards will be scanned & emailed to you for you to print out.
***Any questions or comments? Please PM me***
SAMPLE PHOTOS(TAKEN BY BEAR PAW PHOTOGRAPHY)
- BEST SCENIC EQUINE PHOTO
---
Last edited by rangergirl56m; 01-27-2010 at

03:21 PM

.
I hope this qualifies, as you didn't specify whether it had to be only a horse, or if a rider was ok in the picture too...
A hazy 6am Upstate New York summer day on the hunt:
---

Equestrian, computer person, photographer, graphic designer...
I know who I am, who are you?

Started
Join Date: Jan 2009
Location: USDF Region 1, USEA Area 2, USEF Zone 3 - Maryland
Posts: 1,903
• Horses:
3
My mare, Daisy and her filly (the little lump on the left), Cavalina :)
untitled.jpg
---
-Melanie
Mom to 3 bays: Beau, Daisy & Cavalina
Gorgeous photos already guys
Here's Danny!!
---
Quote:
Smart people listen. Not so smart people think they do not need to hear what others have to say.
Alright... Heres a picture of my horses in the spring: Ty and Roxy: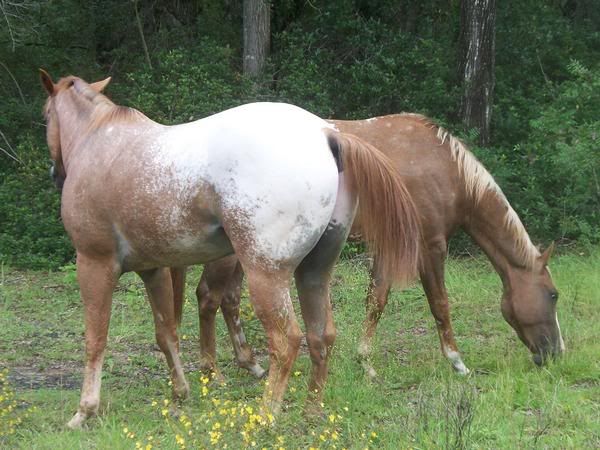 We had a "sea" full of these flowers in our backyard in the spring, and I think the horse (Arabian stallion) and the flowers turned out beautiful!
Sinbad and Barney wandering up the field on a frosty winter day in 2008.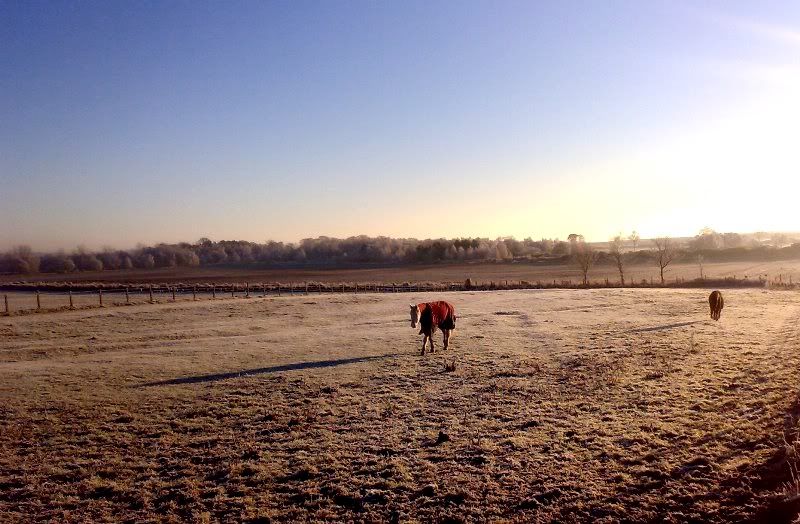 OMG Gorgeous photo ^ ^
---
-Horse racing is my passion-
Athena:15y Palomino QH & Shirley's Brittney:8y Bay OTTB