lol fresians are my weak spot!
---

Baby, Sparta, Carmen, Henry, Hooch, Mercedes, Butterscotch
Which one? Hmm, THIS ONE!
---
Proud owner of ~Mana: 6yo Arabian gelding~Pearl 13yo Arabian~Danzer 14yo Arabian mare~ Tiny mini filly
Here's one its Funny
---
For everyone to know the can is empty!!!!!!
And some of you might have seen it already but I thought it would be a good one for this
Two Siblings will always be best friends!!
GASP! The photo above is BEAUTIFUL!
---
*~ THE HORSE STOPPED WITH A JERK, AND THE JERK FELL OFF -- Jim Culleton ~*
MANURE HAPPENS
aww i wish i had a good one, but ive only had my horse since october and the weather has been crap here! bleh!
ok this is one of Will, in the paddock during last month's snow.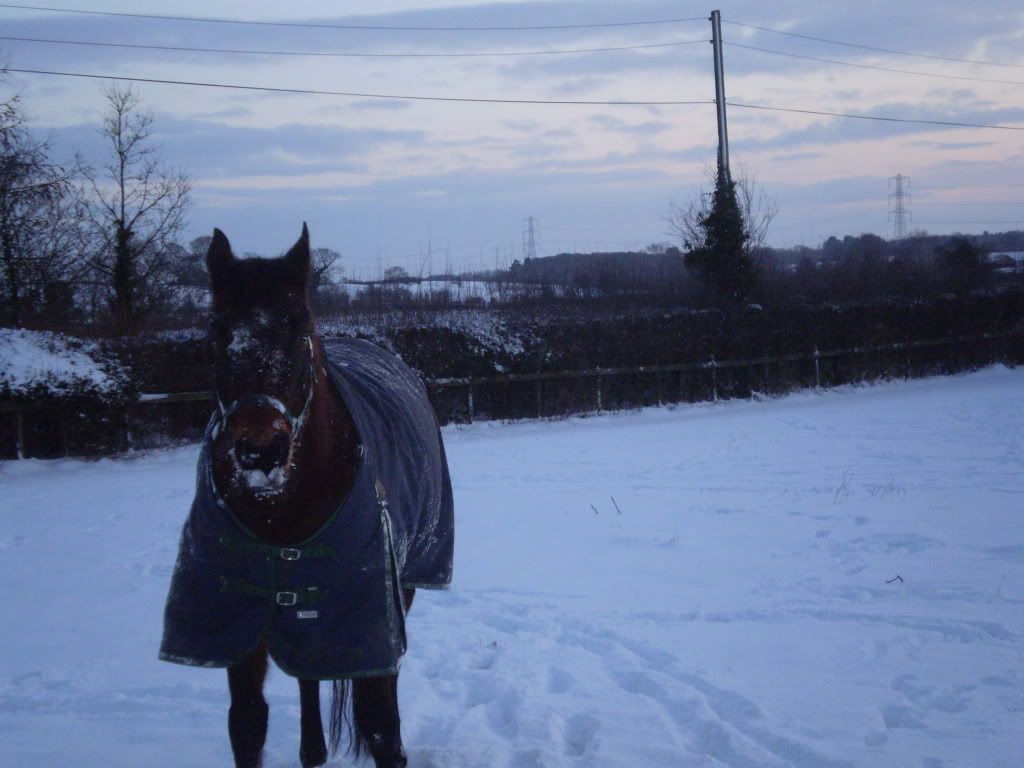 ---
Keep your feet on the ground when your head's in the clouds.
They're all pretty good! I like danastarks a lot.
JUSTONE?! You kill me 8|
I'm surprised it came out that clear in the rain 8)
---
I've got a lovely bunch of Neuticals,
There they are all standing in a row
Big ones, small ones, some as big as your head