Fun contest
---
okay so i am gonna have a contest with a bunch of classes. rules are simple one pic per class and no liking your own pics. if your pics get liked that is an exta point each time it is liked
CLASSES
1)Best show costume for horse or horse and human
2) Dirtiest horse
3) Best Braids on horse
4)Best Horsey friend horse+some other animal
5)Best Cutting horse
6)Best Dressage horse
7)Best Trail horse
8)Best Paint or Appaloosa horse
9)Best Draft horse
10)Best Cart horse
11)Best Cart Pony
12)Best horse or pony with rider under 5
13)Best Bareback Riding
Yearling
Join Date: Jan 2012
Location: In the middle of NOWHERE! (seriously...)
Posts: 861
• Horses: 0
1) Dirtiest Horse
2) Best Bareback Riding
---
Strength
lies within the heart
but the strength to trust
lies between the horse and his rider.
Best Braids on a horse: Tia
Best Horse and Non-Horse friend: Judge
Best Rider under 5: Kaeden riding Judge
Best Bareback rider: Me and Dreamer
---
"Horses are the best medicine for the soul"
!~*~Horses4Healing~*~!
Yearling
Join Date: Jan 2012
Location: In the middle of NOWHERE! (seriously...)
Posts: 861
• Horses: 0
Oops! I was just looking over my pictures and realized that I posted the wrong one for dirtiest horse! lol so, here's my new one...
---
Strength
lies within the heart
but the strength to trust
lies between the horse and his rider.
Green Broke
Join Date: Dec 2010
Location: At The End Of That Rainbow To Yer Left
Posts: 3,171
• Horses:
4
=)
---
Er...don't know if I have two (gonna go re-look the rules) but...
Best Trail Horse
EDIT: Can't redo img's, but judge the first one! E><3
---
If you want a stable friendship, get a horse.
---
Last edited by lildonkey8; 02-25-2012 at

05:28 PM

.
So I'm doing
8) Best paint
9) Best Draft
andddd
13) Best bareback riding
---
Best Trail Horse:
Best Paint: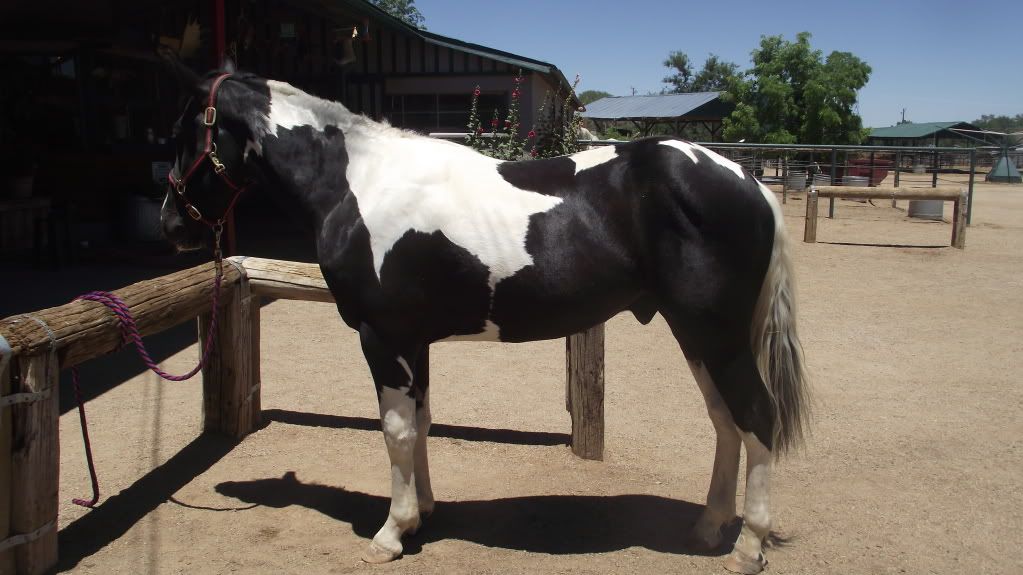 Dirtiest Horse (same horse, same day, just one is a close-up):
---
Do not tell me I can't...because I will
show
you that I can.
1. Dressage
2. Braids
3. Bareback
---
I was a dreamer
Before you went and let me down.