Green Broke
Join Date: Oct 2009
Location: Witbank, South Africa
Posts: 2,681
• Horses:
2
Lol MIE, what was going on there?
---
Every girl wants their own LOVE STORY, I found mine... :)
lol LoveStory10, I have no idea!
---
Oh my gosh, Vegas... I almost died laughing. Dude, I love you. You look like you got badly insulted, and you're about to cry. You're awesome.
And MIE, you look like you're plotting something rather rascally and evil.
I thought I was the only one who is horrible when it comes to "getting caught in a moment." I know the contest is over, but I have to share these two... They're not riding, but one involves horses and the other, a goat.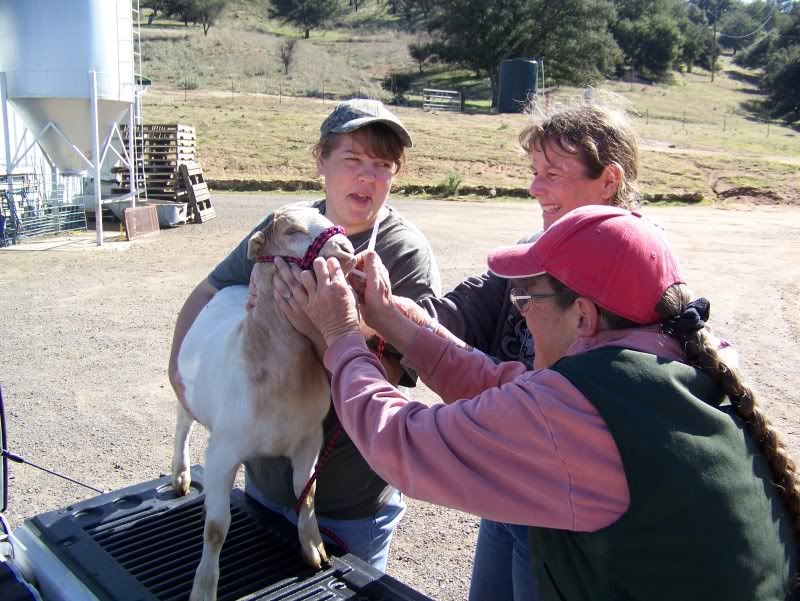 Don't ask. I look like I'm trying to give her the evil eye... Hahahaha
Y'all are pretty awesome =)
---
"I was eight years old, and I've never forgotten her face when she told me about watching you ride. She told me she saw you, and your horse was dancing in the moonlight."
-- A.C. Crispin's "Sylvester"
I guess I can still share a couple even though the contest is over.
I was about to give her a pat on the neck but I don't know what the face was for.
She just decided to crossfire and jarred my guts out.
Not a clue what's going on here LOL.
---
Always remember that feeling of looking at a big, open country over the ears of a good horse, seeing a new trail unwind ahead of you, and that ever-spectacular view from the top of the ridge!!! Follow my training blog:
http://robertsontraining.blogspot.com/
having some difficultly turning the direction I wanted to
(we managed to though)
Attachment 40064
not quite sure what was happening... heehee
Attachment 40065
If you have a look closely at my face, it looks as if I am crying!! (but I'm not)
Attachment 40066
---
Clam a llama down, calm a llama deep down in the ocean blue like a barnacle. Sitting in the tight place!
Gotta love the Mighty Boosh!
---
Last edited by peppyrox; 03-30-2011 at

02:22 AM

.
I know the contest is waaay over but I have a few good one's lol I love candid pics! I have no idea what was going on in these pics it was about 3yrs ago lol.
---
~ Hope is never light years away ~