Fuzziest horse/pony contest!
---
Ok, only ten entries because that is all I can fit on a poll. Two pictures of each horse. First picture is of your horse standing there showing their fuzzies, the second picture is of your hand showing the length of the hair so we can see how long it is. I will get sample pictures soon. Are the instructions easy or confusing? Thanks!
---
FYI - I think you'll get a lot more entries if you nix the second picture. Most people's horses have at least started shedding out by now, so they probably won't be able to get a good picture of it.
Here is Lacey at her worst! =D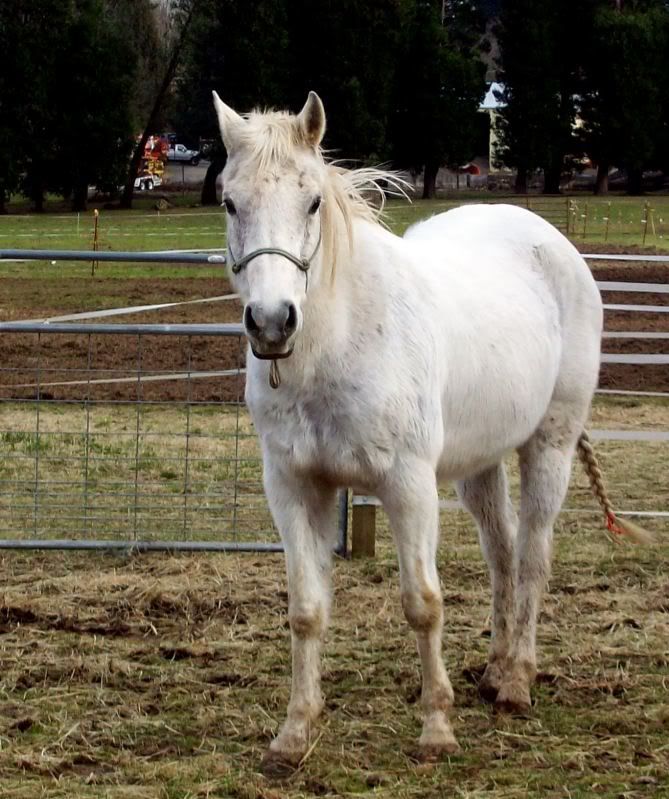 She was one furry beast! haha
---
Fabio - 13 year old Arabian/Lipizzan gelding

~
Rest peacefully, Lacey.

Ok here are my sample pictures. I took these yesterday, so people can still take the second picture too. If not then they can just enter the first one and I can make two seperate contests if a lot of people are having issues.
---