here is my Horse Baby's "mascara" eye
---

Baby, Sparta, Carmen, Henry, Hooch, Mercedes, Butterscotch
Glue's eye. He's my friends horse who I ride when we go to her step dads house. This was before her bareback equation class.
---
When In Doubt Let Your Horse Do The Thinkin
Quote:
Originally Posted by spookychick13
What Lone said.
Alright... Heres mine: It was really hard to pick... because I love pictures of eyes :)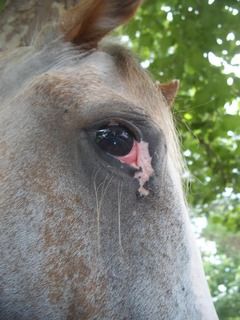 Here's mine. =) This is my bosses black and white paint mare, Diva.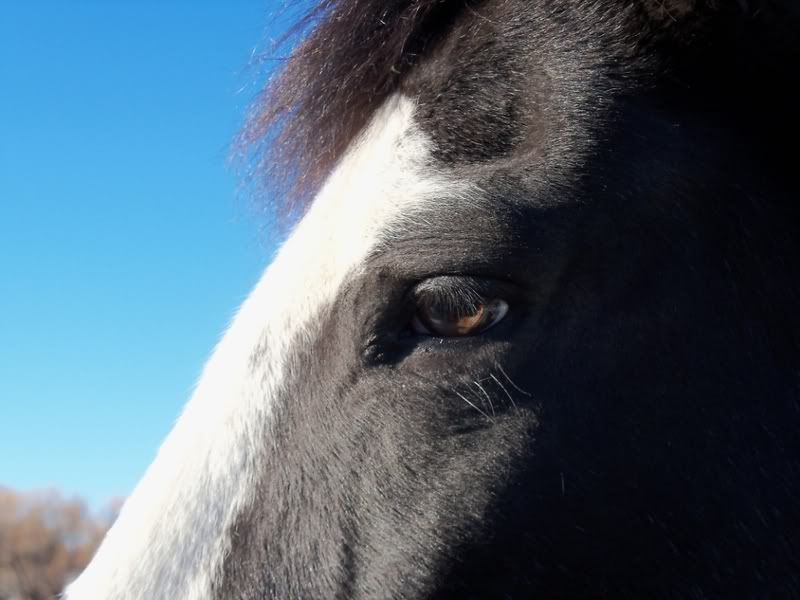 ---

Equestrian, computer person, photographer, graphic designer...
I know who I am, who are you?

here is my photo, not my horse but I took the picture. She's Speranta (Hope) a filly that was born at the horse shelter.
She was very sleepy when I took the picture.
Very cool pic ****edEvans!!! I have to admit I am glad I am not judgeing. I would never be able to choose a winner
---
*+*Know Jumps Know Glory, No Jumps No Glory*+*
Thank you, I just love to make macro photos of horse's eye. To bad they rarely stay still.
Heres Bell :D. please excuse the bar in the way :p
---
~Do Your Best, Prepare For The Worst, Then Trust GOD To Bring The Victory~Proverbs 21:31
Similar Threads
Thread
Thread Starter
Forum
Replies
Last Post
Photo contest

moomoo

Horse Pictures

16

10-06-2008

06:30 PM

Photo contest

paintluver

Horse Pictures

25

10-06-2007

02:13 AM